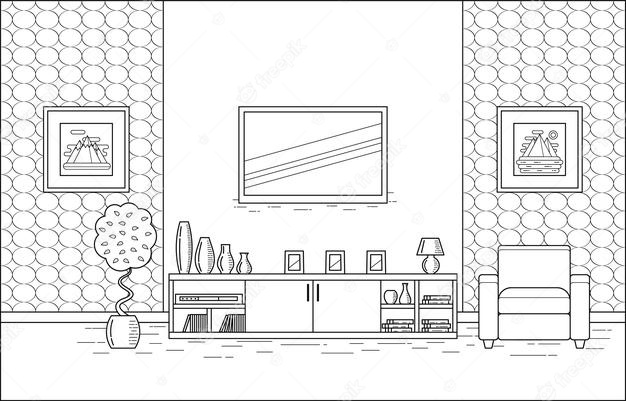 Currently, animation is a hot topic, and its demand extends beyond the entertainment industry to include education, engineering, medical, marketing, advertising, trade shows, architecture, and many other industries. It has proven to be beneficial to every industry in a variety of ways.
Have you ever wondered how animations are created? What are the procedures? The following are the 12 steps for creating animation:
1. Storyboards and Concepts
The process of creating a 3D animation video begins with the development of a concept and the creation of storyboards which translate such ideas into visual manner. After the technical requirements have really been established, the storyboarding process can begin. Storyboards are hand-drawn versions of the video that serve as a framework for the action and dialogue.
At first, an outline is a collection of images that depict the narrative in two dimensions. The first aspect is time, and it includes what happens first, then next, and finally. The second factor is communication, specifically how the voiceover will interact with the pictures as well as how the visual transitions and implications will assist tie the pictures together, as well as how the voice actors would then interact with the melodic soundtrack.
2. Animatic
Within the VFX studio, animatic simplified mock-ups are generated to get a genius idea of the movement and timescale of complicated animation action scenes and VFX-heavy views. These aid the animation director in making plans for the flow and progressing with the incorporation of visual effects into the final shot.
3. 3D Design
Following the approval of the storyboard. The next step is to begin modelling, which entails creating the character, props, and environment. Modeling is the process by which a thing begins to take shape and is shaped into a comprehensive 3D mesh. Creating 3D objects entails taking a simple object known as a primitive and extending or growing it into a sophisticated and comprehensive form. It can range from an individual spot to a two-dimensional line, contour, or three-dimensional thing.
The assets for the animation are modelled or drawn in 2d or 3d during the modelling phase. The amount of detail required for a given model is determined based on the resolving of the final picture and how close the camera comes to a model in the final animation.
4. Texture
Texturing refers to the process of fitting clothing to 3D models. 2D images are overlaid on the 2D model during the creation process to add colours, design features, and textures. This is identified as mapping, and it is often the source of total model colour. These are created with software programmes such as Adobe After Effects, Photoshop, and others, and even real photographs are used for the textures; they are simply captured and then altered to start creating seamless repeatable trends. Shininess, contour, simplicity, transparency, refractive indices, and, of course, colour scheme are all added.
Texturing performers are in charge of creating painting and shading textures based on the needs of the picture, if they are generating from sketch or formatting an existing file. The surface is painted based on the original artwork, and the design texture is generated in the form of maps that are then assigned to the model.
5. The rigging
Prior to actually moving on to the next step, we have to construct the 3D character. This stage is known as 'skinning and rigging,' and it is the original system that drives a character's motion to bring it to life. Rigging has been the process by which vertebrae are incorporated to a character or movement patterns are defined by a mechanical object, and it is essential to the creation process. Every rig is unique, as are the controls that go with it, guess it depends on the subject matter. Skinning is the procedure of attaching a 3D model to a rigged skeleton so that the rig's controls can manipulate the 3D model.
6. Camera Preferences
In the real world, there are physical limitations, but in the virtual world, there are none. It has the potential to be used in the creation of impossible scenes. You wouldn't need a camera, movie, wide – angle, concentrating controls, or anything else. Every one of these operations are managed by software. In 3D, users can use one or even more cameras, place them precisely as wished in 3D space, and use field of view, resembling focal length, and other settings.
Furthermore, software cameras have really no mass or size restrictions. A camera can be moved to any spot. Users can also animate camera systems so that multiple activities occur at the same time. Once you've created a 3D camera, you can select a feeling and allocate the perspective in that sense to the camera, which means you'll see the scenario from the camera's perspective.
7. Animation
The method of producing a 3D object move is known as animation. The animator tries to manipulate the pieces on a frame-by-frame basis in this case. Both these techniques include placing pieces on spines and instructing them to monitor the route of the curve, as well as importing mocap information and applying it to a character platform. In addition, we can even use the physics engines built into software modeling, including when your scene needs objects to fall.
The most important and time-consuming aspect of the process of production is animation. Duration, fluency of movement, and self – expression are the most important aspects of animation, depending on the type. For example, timing, flexibility of movement, and explicitness are the most important aspects of motion capture. The aim of investigative or item animations is accuracy of movement or technical accuracy. They create the movement patterns and facial gestures in each incident using software tools. Each scene's motion is created by trying to define postures or key frames. To establish critical postures, computer regulations as well as the character's Avars are being used. The computer then generates the "in-between" images, which even the animator modifies as needed.
8. Lighting
The lighting stage is critical for achieving verisimilitude and enticing to an image. Incorrect lighting can completely destroy a scene, change the appearance of objects, and ruin all of your hard work. Lighting, on the other hand, can make a scene convincing or, if realism is the goal, create a perspective that is virtually indistinguishable from real life. We can control the appearance of highlights and shadows with lighting, and cameras can be added to capture a particular point of view. Visual effects such as glow, haze, fire effects, and lens flares can be added as needed.
9. Rendering
It is the process of converting all of the information contained in the files that comprise the chance to shoot into a single frame of film. It is the final and most important move in the 3D production pipeline. Reworking tends to take all of our prior projects and determines each pixel for each frame using models, equipment, bright lights, and effects. Made out of different algorithms can produce a range of outcomes, tend to range from photorealistic to cartoon-illustrated.
10. Compositing & Special VFX
The renders are then imported into post production software to be edited, touched up, and enhanced with special effects. Vermicompost includes it all from visual effects towards where items blow up, transmogrify, evaporate, and so on. It also involves the creation of an environment based on the requirements, such as the substitute of a green/blue screen. Blending is the method of constructing computer generated video from live footage.
11. Music and Foley
Music and Foley add depth to animation and increase audio amusement. To create music soundtracks and accompaniment music for animation, composers create music audio tracks and instrumental music. A Sound effects artist's job is to create ambient sounds with various props such as car mudguards, plates, chairs, and spectacles. To make a more fruitful track, a foley artist substitutes or augments the audio track.
12. Editing and Final product
That's the final stage in which everything is accepted. The overlaid renders, songs, and Foley are now all gathered and edited here just to make sure everything was in sync. The editor double-checks the soundtrack and other sound for completion and addendum. Visual effects are documented in the digital chassis to clip or a digital production format.
Learning to create animation by reading can be difficult and time consuming if you don't have anyone to guide you. There is also a chance that you will be dissatisfied. Hiring an expert or an animation studio can save you time and energy. This will not only make your work easier, but it will also help you achieve better results.

Why Should You Work with Our Animation Company?
The Mumbai-based Dream Engine Animation Studio is a one-stop shop for 2D and 3D animation for the education, medical, engineering, architecture, and entertainment industries. Dream Engine Animation Studio in Mumbai provides a wide range of animation services to help businesses promote their innovative services and products.
If you are looking for an animation studio to help you enter the smart world of 3D animation, contact Dream Engine Animation Studio, Mumbai right away.
You can also follow us and connect to us on Facebook/ Instagram/ Twitter/ LinkedIn
You can watch the work of Dream Engine Animation Studio, Mumbai on our YouTube channel.
Fair pricing, no hidden fees, and unrestricted humility to improve your client service.
Keep your mind at ease by working with the most experienced vertically integrated team of enthusiastic storytellers and a highly efficient collaborative approach.
We believe that art cannot and should not be created. As a result, we make certain that each film is hand-drawn and that you have complete ownership of it.
Closing:
Each and every organization could indeed use animations, individually or in groups, for a variety of purposes such as coaching, advertisements, sales and marketing, trade expositions, upkeep, debugging, presentation, and so on. Today's digital system enables a wealth of options, and it's a form of recreation for businesses to jettison the very next and embrace diversity in order to attract a younger and broader audience while also maximizing their own resources to actually exploit the value of new technologies.