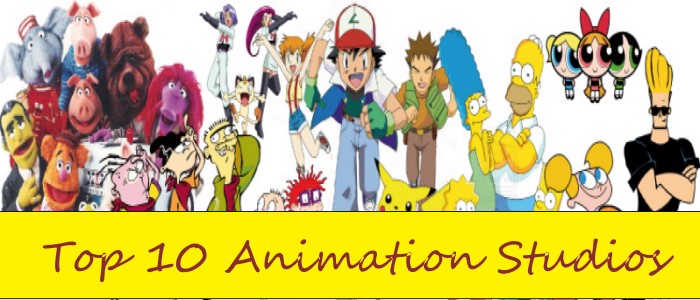 With technology's ever-increasing cycle, today's generation is gravitating toward the digital world. The influence of video explanation, presentation, and marketing in the digital market has improved and has become a critical component of digitization. People choose to watch a video rather than read a related article. The same is evident for videos, as animation is an important aspect of videos that bring the concepts and beliefs to life. All thanks to the art of animation which has the capacity to change the game of every vision and idea for presenting an object, company, or entertainment. Animation adds this creativeness and uniqueness to your video.
But we tend to forget how tough it is to bring our beloved animated characters to life because the animation controls the entertainment business through films, Television series, cartoons, and electronic games. It's the small stuff that counts, and some studios do it better than others. Here are our recommendations for the top ten animation studios in Mumbai as defined by their achievements.
For your convenience, we are listing down the top 10 animation studios in Mumbai.
1. Maya Digital Studios.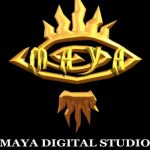 Established by universally acclaimed Indian producers Ketan Mehta and Deepa Sahi, Cosmos Maya is a Singapore and India-based animation Organization Oversaw by Maya Computerized Studios Pvt Ltd that produces top-notch 3D just as 2D Animation content. Maya Digital Studio today is the largest original content creator of animation in India.
For more information check
Website: https://cosmos-maya.com/
Phone Number: 022 3923 6292
Address: 2nd Floor, Mukta House, Communication Centre, Sector 2 Film City, Front of Whistling Woods International, Aarey Colony, Goregaon, Mumbai, Maharashtra 400065
2. Studio27 creative media works LLP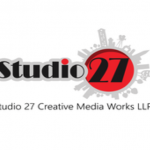 Studio 27 creative media works LLP was set up on 27th august 2015 and has been constantly growing since then. They provide many services such as Design, Films, Animation, Digital Marketing, Website Design and Development, Immersive Technology, and Android / iOS Applications. Providing these many services makes them a completely digital company.
For more information check
Website: https://www.studio27.co.in/
Phone Number: 991-7666309102
Email: anuj.c@studio27.co.in
Address: FB 133 First floor, Highstreet Mall, Near Goenka School, Next to Big Bazaar Kapurbawdi, Thane (West) Maharashtra – 400607
3. Inbox design studio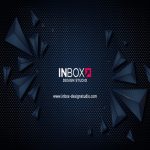 Inbox Design Studio is a Mumbai AND Nagpur-based 3D animation and Motion Graphics company with a focus on bringing ideas to life. They provide many services such as 3D Animations, 2D Animations, VFX, Motion Graphics, Event Designing, Architectural Designing, Photography, etc.
For more information check
Website: http://www.inboxstudio.in/
Phone Number: +91 9970744243
Email: inboxngp@gmail.com
Address: Eco star, Goregaon east, MUMBAI.
4. Tiara Motion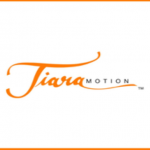 Tiara motion is a video explainer production company that provides educational videos, tutorial videos, corporate branded videos, startup videos, infographic videos, and motion graphic videos. Tiara Motion has its headquarters in Mumbai. They handle customers going from start-up to fortune500 organizations.
For more information check
Website: https://www.tiaramotion.com/
Phone Number: 8557830003
Address – B-32, Bhagwati Society, Shastri Nagar, Santacruz West, Mumbai, Maharashtra 400054, India.
5. Prana studios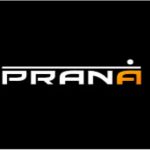 Prana studio is an American studio having its auxiliary studio in Malad, Mumbai. The studio deals with 3D movement, excellent special visualizations of movies, short movies, and significant Hollywood undertakings. Prana studio has dealt with certain famous films like Planes, Tinker chime, Mailman Pat, Saving Santa Clause, etc.
For more information check
Website: –
Email: info@pranastudios.com
Phone Number: 91 22 653 3666
Address: 9th Floor, Building No 4, Infinity IT Park, Gn. A K Vaidya Marg, Dindoshi, Malad East, Mumbai, Maharashtra 400097
6. Vaibhav studios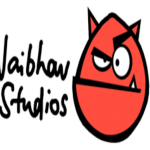 Established in 2003, Vaibhav Studios has delivered a portion of India's best and well-known Animation movies and characters. The script, design, direct and produce animation films. These include television commercials, Episodic content, public service announcements, promotional content for TV channels, music videos, short and feature-length films.
For more information check
Website: http://www.vaibhavstudios.com/
Address: 103, 104 Birchwood, Raheja Willows, Akurli Road, Kandivali East,
Mumbai 400101
7. Ripple Media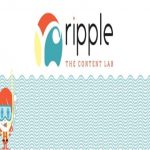 Ripple Animation has practical experience in making animation videos for organizations. These videos could be promotions, explainer recordings, demos, commitment recordings, or corporate recordings. Their goal is to drive business results by engaging customers at different points in the buyer journey.
For more information check
Website: https://ripplemedia.co/
Phone Number:  098201 51167
Address: 29B Kewal Industrial Estate, Senapati Bapat Marg, Parel, Mumbai, Maharashtra 400013
8. Paper Boat Design Pvt Ltd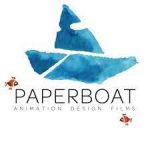 Paperboat Design Studios Private Limited is a Private incorporated on 12 July 2013. Paper boat serves with its specialized services in Animation, Films, Audio Visuals, Visual Designing, Commercials, Apps & Games, and TV Series. Prominent clients of the paper boat are ZeeQ, Nestle, Tata Motors, Berger, Novartis, Volkswagen, Abbot, Omron, BSCPL, Sun King, etc
For more information check
Website: http://paperboatstudios.co
Phone Number: 82 91 244 233
Address: 501, 5th floor, Hari Om IT Park, MIDC Road, near ISKON Temple, Siddhi Vinayak Nagar, Mahajanwadi, Mira Road (E) – 401107, Maharashtra.
9. ARTHA Animation. 
ARTHA Animation is a state-of-the-art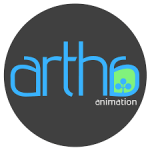 digital animation production house, Founded in April 2013 and based in Mumbai. ARTHA Animation comes to you with the smashing success of creation; nurturing ideas right from their conception to the glorious finale, pulling out all stops to ensure a quality of world-class products which includes TV and digital media advertisements, Promotional Videos, Projection-Mapping, Short films, Training videos, and other media avenues.
For more information check
Website: https://www.arthaanimation.com
Phone Number: 9619942504
Address:  302, Chandresh Apartment, Devidas Extension Road (Off Link Road), Borivali West, Mumbai 400103
10. Dream Engine Animation Studio, Mumbai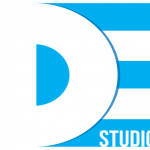 Dream Engine Studio has been working with its creative and expert group for its customers since 2013. They provide excellent work in less time and with comfort. The most amazing part of the association is that they keep their clients in a loop all through their work so the client gets a clear idea in regards to their work. They have served their best in almost every industry, for instance, Educational and Devotional Institutes, Public Figures, Fabricators, Developers, Builders, Raw Material Companies, FMCG Companies, Restaurants, Clubs, and Bars, Sports Industry, Telecom Companies, and others the same. They provide tons of services such as Animation, Designing, Printing, Photography, Videography, Cinematography, and many more which means you can complete all your work in one go.
For more information check
Website: https://dreamengine.in/
Youtube- Dream Engine Studio
Instagram- Dream Engine Studio
Phone Number: (+91) 9967533844
Email: info@dreamengine.in