TEAM DREAM ENGINE ANIMATION STUDIO, MUMBAI
"Great things in business are never done by one person. They're done by a team of people.""Teamwork is the fuel that allows common people to attain uncommon results."Team Player – "A person who is on the bus, when it is moving, and off the bus to push, when it experiences a break down."
Previous
Next
Team Dream Engine Animation Studio, Mumbai is proud to present it's gems to you and takes immense pleasure in having them in our team. We also consider this as a small token of respect and thankfulness to our team for being there with us and taking Dream Engine Animation Studio, Mumbai to where is it today and consistently working toward mutual benefits of everyone related.
Dhruhak
Highly skilled and senior member of the team, primarily tasked with leading the team and ensuring timely completion of projects while maintaining the decorum of the workplace. He is an asset to the teams and the SME (Subject Matter Expert) for anything related to 3d animation, modeling etc. Being the senior most member, he is responsible for discipline and completion of projects in our Dream Engine Animation Studio, Mumbai. He has an eye for detail & has shared many ideas to make the work for our client faster and leaner. Even though he quit his Civil Engineer and took a leap towards Animation, he has grasped the knowledge quickly. Team Dream Engine Animation Studio, Mumbai takes immense pleasure in saying, we are proud to have him in our team.
Janhvi
Recently joining our team of Wonder Woman Squad and the youngest chirpy member. Fun & innocent but a fast learner when it comes to work. She is very hard working and operates without much support. Intellectually curious, eager for knowledge and likes to inquire, research and ask questions which perfectly suits her as our Social Media Manager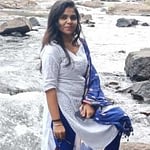 Kamlesh
Work experience is a serious player in the career game. The skills he has developed while working for years in the travel and tourism industry are almost too many to name;  from achieving industry insight and improving online visibility and  developing commercial awareness, our go to person for website development and SEO. If you looked for Animation Studio in Google and got in touch with us for top of the page results then he is the player working behind the scenes to make that happen.
Namrata
She leads the marketing from the front for Dream Engine Animation Studio, Mumbai. Years of Experience in the industry has sharpened her skills to just aim for results, nothing less. She ensures the creativity of the team reaches the businesses and to address all queries they have in regards to their assignments. Learning a lot of aspects relating to business from the ground up, she is always keen to explore more of our clients needs and how to best achieve such, with maximum efficiency, which happens to perfectly align with our mission. She is one of the Wonder Woman Squad members, in our team.
Nilesh
An artistically creative person, may come across as a carefree member of Dream Engine Animation Studio, Mumbai, however he is incredibly hardworking and self driven when it comes to pursuing his passion. This aptly defines one of the most valuable member of our team. He has a quest for ensuring perfection and bringing utmost creativity on board for every project he is assigned on.
Saurav
Another young creative but chirpy member of Team Dream Engine Animation Studio, Mumbai. He is known for his  awesomely great editing and cinematography skills. Compositing a scene is pure love for him. Though he handles DSLRs and other equipment with ease, he also helps our 3D team in deciding camera angles and tight shot angles, making the 3D Animation to look fab. Apart from Camera, he is also our DJI Drone expert. Handles almost all cameras with ease. Committed to work. You might have seen him covering some or the other event, be it corporate or personal.
Shahid
A well known name within our clientele is Shahid. He has created numerous creative graphics design and printing works for our clients. A lot of logos have been carefully crafted by him, to give brands their unique presence. All our business vendors and advertising agencies know him personally. He hails a lot of praises from our stakeholders
Shravan
While many take up engineering as a steady career, several others follow their passion. Here's another in our list who is an engineering student but a coder and 2d Animator at heart. As a budding illustrator and a 2d artist, he has a quest for excellence in every work he does. He is progressing rapidly to mentor and lead the team of 2d animation at our studio. Keep a watch on our website to check the latest games developed under his leadership and guidance. Infact, most of the youtube channel we have worked till date has his presence felt.
Yash
A bundle of perfection and creativity aka Mr perfect of Team Dream Engine Animation Studio, Mumbai. He has an eye for detail for every assignment he is tasked with. Highly self motivated and a pro-active artist with very good interpersonal skills. He is very peculiar about every animation or model he works on. Even without any insights from his senior, he will ensure to give his 100% and prepare a detailed analysis. SME for almost everything we do. High energy with a lot of information on hands.