Navin S. Goyal
Founder Director – Dream Engine Animation Studio, Mumbai
Navin S Goyal is the founding member of Dream Engine Animation Studio, Mumbai. A commerce graduate, animation diploma holder, and an ex software engineering student, also a world reknown institute aspirant. He is also a Guest Professor with a premium animation institute.
Navin S Goyal has been a self-driven & a highly motivated person, who just doesn't love his work & people but he also adores them more than himself. He is a result-oriented person with strong analytical and interpersonal skills, a communicator with a no-nonsense approach. He oversees a broad range of public relations and executive communications initiatives. It is under his guidance that DESLLP has successfully been able to maintain exceptional quality output.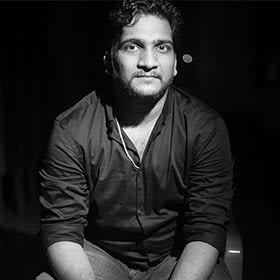 Navin had joined the ITES world in the year 2005 and since then he has been continuously forging his career through various industries. With art and creativity in mind, Navin started serving the entertainment industry in 2008. Prior to Dream Engine Animation Studio, Mumbai, he has served a production team as an Assistant Director for an animated film. Under his guidance, his team had successfully completed a 3D short for an upcoming television serial. In fact, the current and the old Dream Engine Animation Studio, Mumbai logo was wonderfully designed and crafted by him.
DES is full with people like him who are creative & self driven.
He can be reached at [email protected] or +91-9967533844.
From the Director
Warm Greetings,
First and foremost, thank you very much for trusting us as your animation partner, and taking time to go through our specially curated website.
It has been seen, since the inception of Dream Engine Animation Studio, Mumbai, the marketing world has evolved to great stretches. And to grab the latest trends and opportunities in the ever growing competitive world, every industry needs more working hand. A lot of companies, infact almost every company have been wanting to start digital marketing, but couldn't get through because of the high cost involved in getting animations done, then giving those animation content to other ad agencies to circulate and reach to the end target users.
We simply say, our team, is your team. Since Dream Engine Animation Studio's inception, we have simply made sure, we have to reach almost everyone, almost every industry with our best in class service offerings at the most affordable pricing. We always have that confidence of not losing a project because of the price point.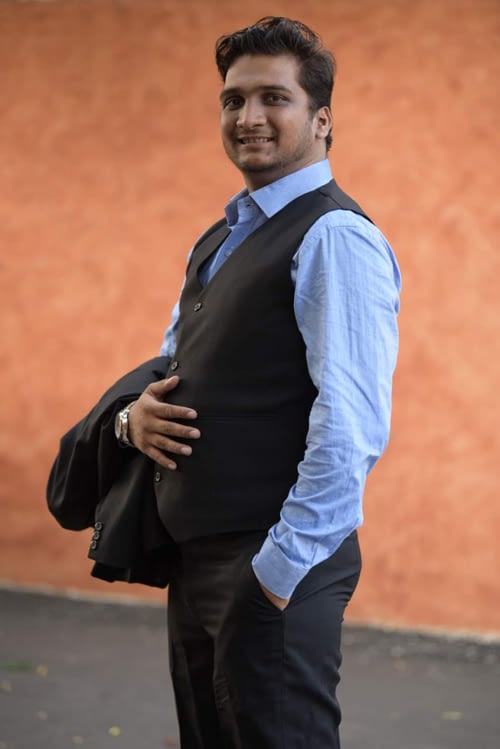 The biggest advantage of working with my Dream Engine Animation Studio, Mumbai is, we are available almost 24 by 7. We are young and dynamic, we are self motivated people, we always have that knack for doing a little extra. Lets say you want to create a version A and we tweaking it to A.1 would give you better results. So we would submit the A version as you said but also create a version A.1 to give you as an option to select from. We do this because ours is a visual communication field, sometimes verbal communication isn't as appealing as looking at the actual product.
With the CoVid-19 pandemic lockdown, the whole world came to a stand still, businesses were shut, people were being laid off. Businessmen were at home, apart from their regular business day, they were able to think about thier businesses, the growth prospect around, how animation services and digital services could help them come back into the market with a bang. With this rise in animation projects, it in turn gave rise to a lot of  jobs in the animation industry and candidates changed their field to digital services. This way, Dream Engine Animation Studio, Mumbai now has the best of the best from various industries, and giving their 100% for your ambitious projects. Our tagline rightly describes us, Our Engines, for your Dreams.
Since I, myself have been an alumni of a prestigious animation institution, I personally know steps involved in animation. Hence I assure all my Dream Engine Animation Studio, Mumbai's clients that almost every projects shall pass through my guidance and checks before being sent to you, that shall help you avoid wasting time in too and forth for corrections, hence giving you the project on a quickest turn around time. It has been our specialty of finishing our projects on the shortest possible span.
These all are the reasons, why Dream Engine Animation Studio, Mumbai has been working with Industries like Defense Manufacturers, Automobile Companies, FMCG, Service companies, etc. since last 8 years.
Hence, once again, I personally would like to thank you for being with us in this wonderful journey, trusting us year over year. I personally guarantee you of the best in class service.