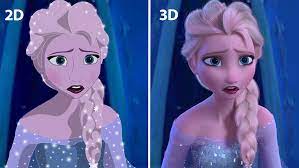 What exactly is 3D animation?
3D animation is the process of using motion to bring characters, vehicles, props, and other objects to life in TV shows, films, and video games. While the globe of 3D animation is fascinating, attempting to determine the technologies and techniques that encourage the formation of such amazing visuals presenting a narrative will reveal many more surprises. There are numerous techniques used, such as trajectory tracking and liquid simulation, but when it comes to 3D animation technologies and applications in the industries, the type of 3D animation is more important than the techniques.
Have you got to play Road Rash as a kid and do you still play Pubg now? you answered yes,didn't you? This means you've been immersed in 3D animation the entire time.
This isn't just for the games. If you're of a certain age, you've probably witnessed presentations in school or university that do use animation to make the students understand. After all, we can't miss out on all of Game of Thrones' seasons, the recent adaptation of The Jungle Book, and so much more.
The animation is a moving picture representation of real-world characters and objects. Moving still images at a certain amount of frames a second creates the impression of constant movement. Ever since founding, animation had also progressed enormously. The overwhelming bulk of animations are created with Computer – generated imagery
The animation improvement is obtained by rapidly moving pictures one after the other. The discrepancy between these two consecutive images is minimised to the point where the human eye fails to recognise something while the image transitions.
Often these people believe that animation is only for entertainment. Even so, when people look at the different applications of animation, the opportunities are endless. The existence of animation in our lifestyles is far more than meets the eye. Animation comes in a multitude of formats, including brief as well as full length movies, visual effects, computer animation, and so on.
What is the significance of animation?
Animation is a technique that captures successive design ideas, statistics, or even creatures to create the illusion of movement in a sequence. Animation services have such a history that goes back before cinematography was invented. In addition to animated shorts, feature films, television shows, animated GIFs, and other mainstream press, animation is essential in video games, motion graphics, user interfaces, and special effects. Animation is significant because it allows us to convey stories and portray thoughts and emotions in a unique, easy-to-understand style in which both children and adults can comprehend.
Areas/Sectors of Animation
Animation is a distinct branch of technology that can add significant value to a variety of business and leisure activities.When you bring up 3D animation, you instantly think of the increasing use of the technology in the field of entertainment. What began as fictional characters in publications and daily paper strips was first brought to life in 2D animated movies, but with the introduction of 3D, embraced the world of entertainment with films and video games. Another of the purposes for this prominence is that the attraction is ubiquitous, appealing to people of all ages. However, 3D animation is increasingly being used in industries other than news and entertainment, with impressive outcomes. Today animation is not only limited to entertainment but also various industries. Because of the benefits it provides, animation is widely used in a variety of industries.
Let's take a closer glance at some of the most significant areas that make comprehensive use of animation.
It is very well recognised that perhaps the human psyche prefers to recollect images and videos placed above a white text data. Animated film can be used successfully in education to improve the receiving level of the students, apprentices, and sometimes even educators. Without the need for a doubt, animation videos have such a significant impact on students' academic potential. Some many education gateways and organisations utilise graphics, motion videos, and dynamic presentations to instruct difficult and complex concepts to pupils in such a simple and straightforward manner. Pupils could go through the content through their own accelerated rate and as many times as they need to in order to fully comprehend the topics.Today, demand for animation has increased significantly because of lockdown, as attending offline lectures is not possible. Animated educational videos draw students' attention and make the class interesting. It also helps the student to be attentive. Students have many subjects to study, but animation can help in all subjects. Because of lockdown, it is not possible to demonstrate the science practicals. However, students can see online lectures through animation and understand them better. Not only this, these videos can be personally sent to students and they can watch these videos numerous times and also adjust the speed according to their convenience. A majority of educational institutions and also individuals in these industries are demanding and using educational animation on a large scale.
To learn how animation is changing the scenario of the education sector, read this blog on "Animation and its relationship with education" by Dream Engine Animation Studio, Mumbai.
A further important field in which 3D animation could indeed make a meaningful impact is the training industry. Organizations regularly have sent one's new hires to a centralized location for training. Consider the current COVID crisis, which has mandated the Work From Home schedule. In such a particular instance, 3D animations of any and all training manuals can undoubtedly deal with the issue of assembling new staff or even extant staff for training on modern equipment.
Furthermore, when there is a fresher for a training, there is a high likelihood that most of their freshers will make the same mistakes, and these mistakes not only waste time but can sometimes waste resources. This problem can simply be solved with the help of animation. The experts who are training these freshers certainly know the errors that could be made by them. They can create an animation of all the common errors or errors that are likely to be performed by the trainees and then forward that video to each one of them. Even during this COVID situation, it is difficult to train people, but the use of animation can give them real-life experience and help both companies as well as the trainees, no matter what industry they are training for.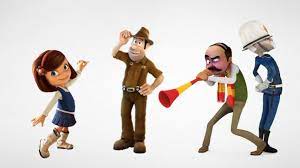 Industry of Entertainment
The entertainment industry makes comprehensive use of animation for a variety of purposes. Perhaps more than any other purpose, computer graphics are used for entertainment. Various animation facilities are often used for entertainment on a variety of platforms, including Television, media, the internet, and even smartphones. In the entertainment industry, several top animation companies offer animation services.
Many animation series as well as movies are produced for both adults and children which can be loved as regular movies. Aside from cinema, a variety of cartoon characters and Television shows are produced to appeal to a broader viewing public of all ages. Animation programmes are being developed for both entertainment and to teach valuable life lessons and ethical principles. Animated cartoon movies are produced mainly by well-known production companies such as Pixar, Disney, and DreamWorks.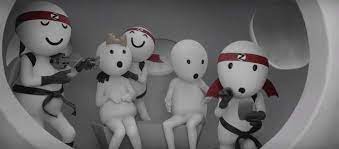 The advantages of animation in the advertising industry are remarkable. Advertisements should always be artistic and relevant to real life. Animation is crucial in building effective advertisements that are confident enough to take the audience's fantasy and entice the audience to purchase the advertised product. The incredibly quick increasing use of the internet has given rise to a new platform in which animated advertisements are widely used and customer demographics of all ages. For a long time, animation has been used in television commercials. Animations make advertisements uplifting and humorous, and they always seize the end user's imagination.
Whereas logos and static ads could be created online or with 2D graphic design software, adverts and other promotional videos may necessitate the use of 3D.
Many brand names use animation to create their own brand ambassadors. Aside from that, a few digital effects required for product appeal necessitate animation utilising 3D software. The above includes 3D logo animation, that also gives a 2D wordmark a 3D effect.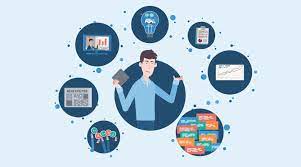 Today, animations are playing a major role in the marketing sector. Traditionally, newspapers, magazines, radios, and television were the only sources of marketing, but gradually technology developed, and today there are several platforms for marketing, one of which is the internet and social media. But giving a simple, dry advertisement using text or image alone is not enough. Today, customers always demand to see something new, something that can attract them, something that can make them laugh, something that gives them moral value, and also things or products that can benefit them. You have hit a shot of gold if you have all of these, and something that adds diamonds to your golden shot is animation, as it can help you stand out from the crowd and make people witness something different. When animation videos are fun, there is a higher probability that people will forward these videos, and in this way, the chain keeps growing. Suppose you find a video that's entertaining as well as defines the product or service well. You will definitely forward that to a friend, and when your friends like that video, they will also forward it to their contacts. This way, there is a chance for the video to go viral and gain popularity.)
Animations bring a layer of creative thinking to any organization's marketing. It also allows any organisation to reach out to a wider range of populations. Whatever animated illustration of a product is engaging and offers immediate benefits. Animation has the potential to be an excellent conversion medium.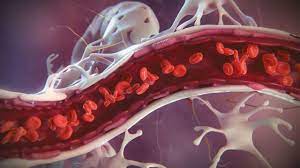 Science is a wide subject and has innumerable things that can not be seen by naked eyes and has lakhs of things which can not be imagined as well. When we say science is a broad subject, we mean it has 3 branches under it, namely physics, chemistry, and biology, and these three branches have several branches. Animation can help you reach every nook and corner of these branches. As it can give you a realistic experience and also, through animations, help you see what's going within a human body, or observe the atom and how a chemical reaction reacts. Scientific illustration can easily be done to help teachers, students, or trainees. It can also prove useful for investors and their non-scientific staff. If they need to be involved in the projects, it will help each and every member of the team to get a better understanding.
The animated film is extensively used in the creation of accurate and representative scientific visualisation. Animated film could be used for investigation and also for analytical studies. It is useful for creating and displaying 3D models of a wide range of components for lifelike visualisations.
The animated film is frequently used to illustrate creative abilities. Inventive arts, for example, could be intended like a computer course. Courses can use animation to have the message across that in a variety of ways, including presentations, designs, and drawings. Trying to make animation necessitates an animator's creativity and the creation of animations that mimic the real world.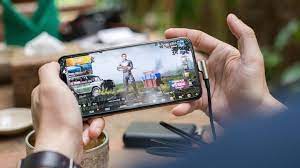 Animation is also known as the heart of the gaming industry. Today, every game includes 3D animation, which makes the game more interesting and also gives people a better experience. Today, all the games which are in high demand are a part of 3D animation. A few famous examples are Pub-G, Among Us, Candy Crush, Talking Tom, Angry Birds, Call Of Duty, Valorent, Free-Fire, Ludo, Chess, DOTA, League of Legends, NFS, etc.
Animation is used more widely in the gaming industry compared to any other sector, without a doubt. Any game today contains 3D characters, and all of these characters are animated. The complete gaming industry is reliant on 3D animations. Animated models are used to create each game. Many modelling practises, such as texturing, lighting, and rigging, are performed by graphic professionals as requested by clients. Animation is often used in video games and online games, and its popularity is growing by the day.
Animation simulations have been used in situations in which real-life training of such an individual or group would be dangerous or impossible to control. Combat training exercises or fire services training are good examples of simulation animation. Simulation results are also used to train fighter pilots and commercial airline pilots without the need for expensive equipment and fuel, as well as to avoid injury to any trainee. Many businesses use simulation to forecast the outcome of a variety of activities.
The retail industry has benefited the most from the use of animation. Marketers use animations extensively to showcase their products to customers. 3D animation designs and video files can clearly convey the characteristics and benefits of the product. The use of animation in the retail industry is rapidly increasing. Animations are being used to easily showcase tiny characteristics as well as the product from distinct viewpoints, particularly when certain characteristics are hard to photograph. 3D animations are particularly useful for trying to demonstrate product offerings.
3D Animation for Industry
3D Industrial Animation is the most effective method for conveying the broader principles of an industry or a process to a third party. A 3D Industrial Animation is the best way to show how the new type of stacker crane is suitable for a warehouse. OEMs frequently use this to demonstrate how their equipment works; for example, a robot manufacturer can demonstrate the product's ability to adapt by showing how it can optimise furnace loading and unloading or help in welding line automation. This is also applicable to plant operations.
3D Animation of a Product
Rather than explaining or reading a manual, 3D production animation is used to demonstrate the product from all angles through a demo. Utilizing 3D animation to demonstrate how a new machine is working, for example, is far more effective than using a handbook. Everything is simplified so that anyone can understand it, from how it looks to how to use it. As a result, 3D Product Animations rank among the most advantageous of all animations.
In summary, a 3D animated product motion picture reduces one's dependence on a single sales representative and assists to rectify any mechanical or dialect issues that may arise as a result of inexperienced salespeople.
It provides the prospect with a sense of novelty and a one-of-a-kind experience, leaving an everlasting impression on one's mind and going to result in much more modifications for your company.
Few more advantages of product animation below are mentioned below:
Avoid relying on others.
A thorough explanation of the product
It avoids the language barrier.
It is now simple to engage the audience.
Presentation coherence
To learn more about product animation read this blog on "Do you know how product animation can boost your sales" by Dream Engine Animation Studio, Mumbai.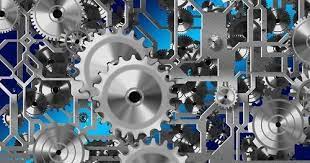 Every mechanical thing has many parts, and those parts have many parts. Machines are complex things. Animation can be one of the best sources to understand each part in detail, as it can be divided into small parts and each part can be studied in depth, making the concept more clear. Animation can also help in designing new machines. Using mechanical animation can avoid blunders and save time and money. It can also help the team by making the points clear, as vocal guidance in terms of machinery can be very confusing. When they visually see the project they are going to work on, things become more clear. Also, visualization can help a person retain things for a longer period of time.
Also there are 3D mechanical animations which concentrate just on mechanical systems of individual gatherings, machines, or the entire plant. As an example, consider the gearbox. A cross-section could be used to demonstrate how different sized gears grid to raise or reduce the number of cycles necessary to attain a particular speed. Or even the rotary movement produced by an internal combustion engine, as well as the precise timing of control valves and pistons.
The goal of technical 3D animations is subtly different. These are being used as drawings during the prototype phase, once ideas for a good or service, device, assembly line, or even the draught layout of a major project are developed. These are typically created through provisional sketching and then converted into CAD files before being packed into the creation process for ease of use. Thus, technological animations are being used to make clear concepts, establish product design or plant architecture, and simulate workflows, among other things. These are also useful for delivering multiple kinds of presentations on various aspects of a business.
3D Engineering Animation is being used not just to continue providing data regarding different engineering principles, but also to bring them to life by trying to explain the working principles, displaying the main parts, and demonstrating how they fit together to form the whole. Many industries, including education, medicine, engineering, marketing, advertising, product development, and many others. 3D Engineering animation is currently in high demand. There are various types of engineering of which few are listed below . Continue read to learn how animation help these engineering sectors
Engineering in Aeronautics
Aeronautical engineering is concerned with the design, creation, running tests, and scientific advancement of aircraft. Animation can help to explain all of the research work and can also aid in the accurate design of the plane. Animation can also assist in comprehending the testing path and taking better precautions.
Civil engineering engineering
Civil engineering projects include those involving the practise of designing and building infrastructure. It would include large-scale (national water supply networks and transportation) and small-scale (development of a specific building or road). Animation can assist the team in better understanding the structural design and working more efficiently. We can also learn about the overall number of labours requisite with the assistance of animation.
Mechanical engineering is among the earliest known branches of engineering, dealing with the investigation and development of various mechanisms. It also interacts with mechanical system maintenance. Not only can animation be used to research the distinction, but it could also be used to study its various parts in detail.
Engineering in Biomedicine
Biomedical engineering is the science of biological and medical science in tandem. This piece of technology contributes to the advancement of health – care advancement and innovation. Engineers in this field can benefit from animation by illustrating the internal organs and functional areas of all organs, including all tissue and cells. Engineers can also benefit from computational fluid dynamics animation to understand better fluid flow in the body. Engineers can develop and maintain diagnostic devices if they thoroughly understand these concepts ( EEGs, MRIs and many more imaging machines).
Engineering of the Environment
One of the most common types of engineering is environmental engineering. It entails the study of scientific knowledge as well as the environment. The use of animation makes it easier for engineers and one's teams to understand environmental issues. A cinematic experience can introduce the most important issues to light. When an animation video is created prior to developing an equipment, it is easier to compare expectations and results and improve the project.
Manufacturing and Process Industries
Similarly, the Manufacturing and Process Industries – which include all processes such as oils and gases, chemicals and chemical products, medicine, and packaging, among others – use 3D mechanical animations for documentary evidence and presentation of their machinery and processes, explaining concepts, simplifying maintenance procedures, and training their operators. 3D mechanical animations and explainer videos work far better than voluminous manuals that are difficult to understand in demonstrating all of the chemical equipment. When it comes to 3D animations for the process industry, the concepts are simple to grasp.With the help of 3D walkthrough animation, for example, it is feasible to see what is truly occurring within the plant and how the system goes – for example, how the liquids flow in the lines.
The mining process is complex in that it involves extracting ores from beneath the land crust and hauling them over long distances via conveyors for handling and shipping. It entails a wide variety of machinery and conveyors. 3D mechanical animation and model construction are excellent media for graphically creating a representative model, indicating reserves, and conducting exploration activity. The 3D animations of a mining process also aid in making presentations – whether to investors, regulatory agencies, or even the affected population – and in implementing a control system in this industry.
In recent years, the real estate industry has made significant strides to keep up with the rapid proliferation of development technologies. More 3D technology has been incorporated in to others trying to sell resources in terms of this.
In both the renting and buying processes, the industry has seen an increasing reliance on immersive imagery and information.
As even more real estate agents and real estate firms embrace such new technologies, 3D technology has advanced in terms of effectiveness, affordability, and usability.
As a result, this technology has established a strong toehold in the real estate market. And besides, for many agents and property managers, physically showing properties is time-consuming, costly, and difficult.
Virtual tours have the potential to save real estate brokers and letting agents a significant amount of time and money while still letting for a systematic and complete showing of a variety of properties.
A 3D webcam can significantly improve the specifics and dimensions of space of a property presentation. And prospective consumers who purchase to each tour quite as many times as they want, at their own pace, before making a final purchasing decision.
In those other sayings, it's a win-win situation for both professionals and their clients.
The sales process has become more productive and useful as a result of the use of 3D technology. Furthermore, real estate brokers can devote more time to crucial elements of the tender process and negotiation process.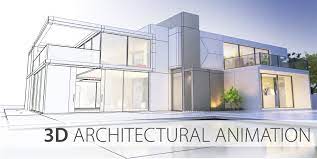 The pen, paper, and watercolour brush at first governed the initial design in architecture. Misjudgments, on the other hand, were frequently overlooked with this modelling type, which could result in mistakes being discovered only after construction had begun.
3D technology has now begun taking over the architecture and design world. Traditional watercolour artist's recreations of a completed work, which were once the standard, are now becoming outdated.
The same is true for mathematical models. These were commonly used during architectural style and engaged the creation of a physical model of a building to scale. However, 3D modelling is a more cost-effective option.
Furthermore, because of the nature of the technology, architects can modify and deceive this same layout as the project progresses. In other words, 3D modelling assists architects in developing a more complete picture of a project.
Modelers can add depth and motion to 3D models. Customers can appreciate a fly-by point of view with all edges visible, along with a ground point of view or bird's-eye view, in this manner. Clients can also look inside by touring a 3D model.
Such technological advances provide clients with a much greater understanding about what they're getting into before a project is implemented.
They can also assist an architect in increasing the speed of a project, selling it, obtaining a permit, and enjoying greater accuracy and regulation.
Today, 3D animations serve all human activities, with the only limit being one's interpretation. What has been noted above are just the major aspects, but the implementations go beyond these – for example, today the field of education is an important user of animation for training, as is sales and marketing and promotions, trade shows, and the footwear and clothing industry. Urban areas now have digital twins created for expansion planning or preparing for emergencies such as flooding or other such calamities. As a result, the world of 3D animation is as vast as the real world and its inhabitants.
Any organisation can use any of these kinds of animations, independently or in groups, for a number of purposes, including coaching, adverts, sales and marketing, trade expositions, upkeep, debugging, presentation, and so on. Today's digital technology offers a multitude of options, and it's past time for companies to abandon drawn from the following and accept diversity in order to draw attention to a youthful and wider audience even while optimising their own resources to properly exploit the value of new technologies.
The demand for animations has skyrocketed as technology has advanced. With increased demand, there has been an increase in the demand for professional animation service providers. 3D animation is the most commonly used method for creating animation projects. The animation industry is something that will continue to evolve over time and has a lot of potential.
The Dream Engine Animation Studio in Mumbai is a one-stop studio for 2D and 3D animation for the education, medical, engineering, architecture, and entertainment industries. Dream Engine Animation Studio, Mumbai offers a wide range of animation services to promote businesses for their ambitious services and products.
If you are looking for an animation studio to enter the smart world for 3D animation do not waste a second and contact us for the best experience.
You can also visit our YouTube channel and other social media accounts Facebook, Instagram, LinkedIn, Twitter