We enjoy watching animated characters on screen, whether in movies, cartoons, short films, or advertisements. For its viewers, animation creates an entirely different world. But do you realise how much work goes into making these animated films?
Animation has existed for decades. Many of our favourite cartoon characters, such as Mickey Mouse, Donald Duck, Tom and Jerry, and others, are animated. Becoming an animator, you must first understand how body parts function in a given space. For those that are unfamiliar with the field of animation, the process entails creating the illusion of movement by showing a series of pictures in quick succession.
What Exactly Is Animation?
Animation is described as the art of trying to make sketches keep moving or even the technique of taking photographs and attempting to manipulate consecutive drawings, models, and puppets that would seem as moving images.
"Animation is not the art of drawings that move but the art of movements that are drawn." – Norman McLaren.
A Short History of Animation
Since the invention of shadow play (or, as it is more commonly generally recognized, shadow puppetry) in 200 A.D., people have devised numerous inventive ways of telling stories.
And although computer-generated vision (CGI) is used to start creating whatever form of art, ancient types of storytelling such as puppet shows are still practised today.
Who Invented the First Animated Film?
Many people contributed to the heritage of animation and the creation of the first animations. Even so, only one person is regarded as the "Father of Animation."
Émile Eugène Jean Louis Courtet, also recognised as Émile Cohl, is a French cartoonist. Fantasmagorie, the very first fully animated movie, was created by Cohl. On August 17, 1908, it had its world premiere in Paris.
Film historians regard it as the first animated cartoon, earning Cohl the title "Father of Animation."
The headline Fantasmagorie is derived from Phantasmagoria, a nineteenth type of scary theatre that has used "magic" lamps to design moving pictures of skeletal remains, ghosts, evil spirits, and so on.
The above hand-drawn animation, Fantasmagorie, appears to be a series of chalk drawings.
The artist, on the other hand, drew every frame on white paper as well as shot it on negative film to reverse the colours. As a result, it appears to be chalk illustrations on a black chalkboard. To achieve the final result, Cohle created approximately 700 illustrations.
Animation has come a very long way since the formation of Fantasmagorie, this same world's first animated film. Nowadays, computer systems are used to start creating the majority of animations.
32 Different types of animations are mentioned below: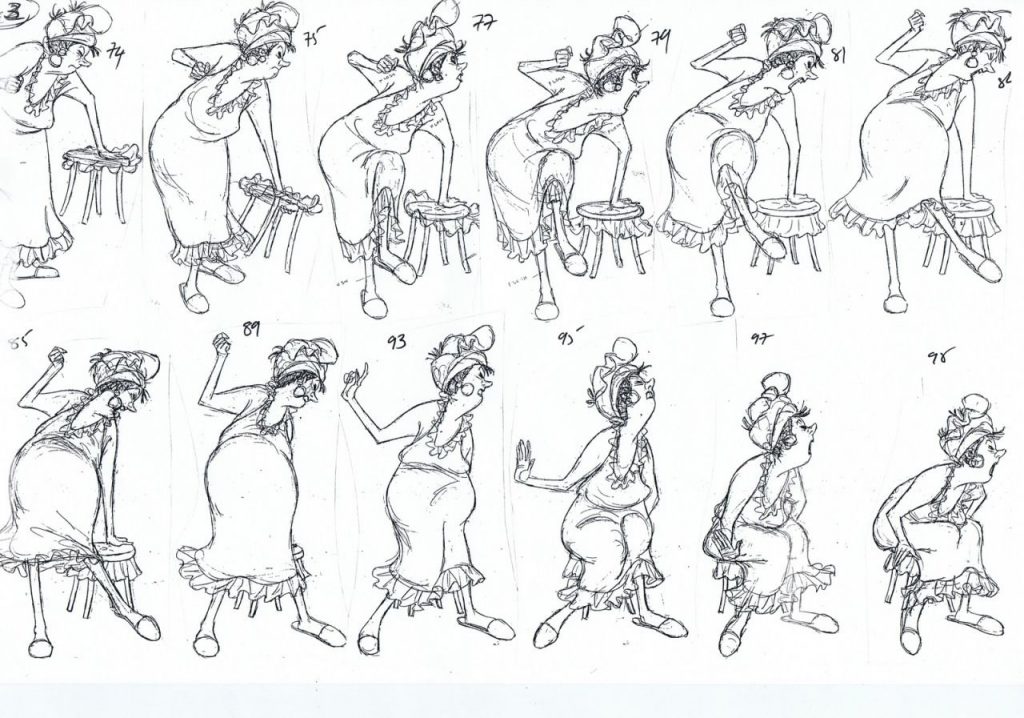 1. Traditional Animation
Traditional animation first emerged and over 140 years ago, in 1877, Emil Reynaud demonstrated a device for illustrating moving drawings to the globe.
Traditional animation, even as name implies, entails hand-drawing each frame with a sketch on a piece of paper. Of course, it is a time-consuming procedure, but now there are special programmes that tremendously help streamline the task.
Over seven decades ago, the very first sequence of Tom and Jerry cartoons were hand-drawn.
It's common to hear that traditional animation is silent, but this isn't totally accurate. Traditional animation motivated the rise of all other types of animation, which we are going to discuss in this article.
Traditional animation is a good skill to have, especially if you enjoy working with traditional media such as colour pencils, glass watercolour, and water colours. It is a lengthy process, and it is the main disadvantage of traditional animation. Do not let the old world flavour of this style turn you off; it's very inspiring to sketch in this style: take a glance at A-music ha's video "Take Me" as well as Hemingway's bird's eye film, "The Old Man and the Sea."
Resources for traditional animationHow and where to Start making Animated Films: Tony White's Masterclass Program on Traditional Animation Principles by Tony White, 2013.
Tony White's Animation from Pencils to Pixel resolution: Classical Techniques for such Digital Animator, published in 2012.
John Lasseter applies traditional animation fundamentals to 3D computer animation.
2. Animation in 2D
2D animation does not require a lengthy introduction or elaboration; simply recall Walt Disney's first cartoons. The images in 2D animation are unique in that they have only two main dimensions – width and height.
The very first animated 2D cartoon is thought to have been created in 1906, however the style grew in popularity far later, kudos to Walt Disney's work. This one is currently among the most prevalent and in-demand types of animation for promotion and advertising videos, video tutorials, and branded cartoons.
2D Animation Examples
Novels and resources that go into detail about the effort needed in 2D animation
Dermot O'Connor's 2D Animation: Animal Walk Cycles, 2017.
Steve Roberts's Character Animation: 2D Skills for Better 3D, published in 2012.
Junjun Pan and Jian J. Zhang, 2011: Sketch-Based Skeleton-Driven 2D Animation and Motion Capture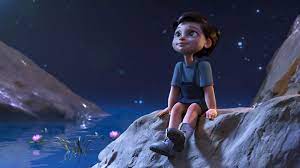 3. 3D Animation
Ever since the development of computer graphics and image manipulation, 3D animation has been synonymous with computer animation. The very first efforts to establish a three-dimensional image had been made in 1961, and the very first animated three-dimensional video was released in 1972. It's right here.
The video's creator's animation was a hand, but it was a significant breakthrough throughout the antiquity of this style. This video inadvertently established the guidelines for using 3D animation – for illustration, medical imaging.
3D animation is now used:
In medicine, to visually demonstrate the operation of organs and systems or even the impact of a drug on the body.
To depict a residential building in its most authentic manner in architectural style
Porsche, for instance, uses 3D models (in conjunction with virtual reality) to create innovative car designs.
In adverts to show how a product performs or how it appears the inside too (example as a complex mechanism)
In filled cartoon characters for amusement or advertising
3D Animation Examples
Adam Watkins, 3D Animation: From Models to Movies, 2001
Carol MacGillivray and Anthony Head, 2005, 3D for the Web: Interactive 3D Animation Using 3ds Max, Flash, and Director
The book Animated Expressions: Expressionistic Style in 3D Computer Graphic Narrative Animation was published in 2009.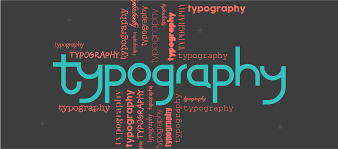 4. Animation of Typography
Typographic animation, also known as kinetic typography, is a content animation style. The beginning of this technique can be traced all the way back to 1899, when a movable alphabet advertisement was generated in France. Even so, the style did not start for another 60 years, owing largely to Alfred Hitchcock's efforts.
In business, this style is frequently used to present statistics or other details in an engaging manner. As a substitute to slow and tedious lectures, this is really a useful technique for e-learning and also employee training.
Animation typography resources
2014, After Effects Guru: Animating Typography
Michael Betancourt's Typography and Motion Graphics: The 'Reading-Image,' 2018.
Johny C. Lee's The Kinetic Typography Engine: An Extensible System for Animating Expressive Text, 2002
5. Motion Graphics.
Motion design began in the 1960s and has since evolved into one of the most famous animation techniques in clip and content marketing. In reality, motion graphics production is being used to generate film and game wallpapers, television commercials, video ads, explainer, product, and telling a story videos, among other things. In other words, it is a nearly universal technique that can be used to solve almost any marketing problem.
Consider the Kurzgesagt – In a Simpler word YouTube channel, that uses short videos to clarify the most frequently asked scientific questions.
6. Flipbook Animation
It is one of the authentic techniques whereby each storyline component is attracted to different pages of a sketchbook. When the sketch is completed, the documents rapidly change, creating a "manual video" due to its rapid chassis change. In overall, vector illustration video is an imitation of a praxinoscope – a gadget for illustrating moving pictures.
Flipbook Animation isn't really ideal for advertising, but it is excellent for fast storytelling and amusement for the intended audience.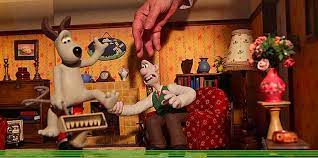 7. Stop Motion Animation
Stop motion animation is among the most widely known, searched, and traditional animation techniques. The very first attempts at creating something resembling animated film using this method were made over a century later. In a nutshell, the technique involves the creator taking several photos while moving heavy in the structure. A constant video clip is created by glueing photos into one track. The benefit of this style is that it does not necessitate the purchase of costly facilities and equipment.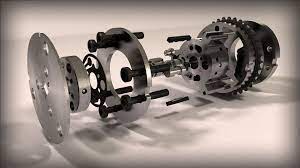 8. Mechanical Animation
Mechanical animation is being used to demonstrate how a complicated device functions from the inside out. All of the specifics and processes are meticulously drawn. This fashion is frequently used in conjunction with 3D animation to gain full visualisation.
This method is very common in the manufacturing of high tech equipment since it helps to make adjustments to the yet uninhabited product, markedly decreasing the possibility of error and thus saving money on its creation. This is how it appears. A mechanical animation clip, when combined with a voiceover, can make an excellent explainer video.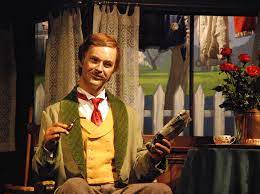 9. Audio-Animatronics and Autonomatronics
Animatronics, in their most basic form, are contract methods that really can come in the form of a robot, animal, or other non-existent critter. The key idea is that they're being controlled remotely, giving the impression that they are "living beings."
Walt Disney, like many other people, has contributed significantly to the development of this technique.
In the film industry, this approach is used when it is necessary to create a completely fictional character or to reduce production costs.
10. Chuckimation
The creators of the series Action League Now! invented this style. It combines stop motion animation and real-life footage fragments. Physical objects are thrown into the frame, which is a distinguishing feature of this technique. Because chuckimation is not widely practised, it is more appropriate to discuss object animation; whenever the motions of material things, such as toys, are animated.
The most logical and obvious application of this style is to advertise a children's toy store.
11. Animated Puppetry
Puppetry Animation is a style that combines puppet theatre with 2D or perhaps even 3D animation. Simple terms, this is the incorporation of puppet heroes into a digital setting. Although it is widely assumed that this style began in 1960, some researchers believe that the first Puppetry Animation movie could be seen in 1906 at the Mariinsky Theater in St. Petersburg.
Russian animators were primarily responsible for the development of this genre. Over the course of its 85-year history, Soyuzmultfilm Studio has produced a large number of cartoons in this style.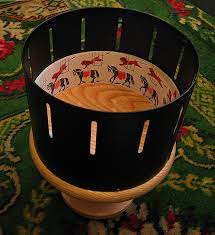 12. Zoetrope Animation
The earliest mention of this type of animation goes all the way back to 180 BC! The heart of this technology is a device known as a zoetrope. It's a type of drum that doesn't have a cover and has special slots inside where there's a ribbon with sketches. Because of the phenomenon of persistence of vision, the drawings form a continuous animation as the drum rotates.
This method is rarely used in advertising because it necessitates the use of a physical zoetrope. However, you can see how it was put in place at California's Disneyland.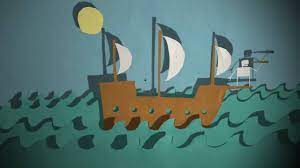 13. Cut-Out Animation
Cut-out animation is a type of stop motion animation. Its distinguishing feature is that the protagonists are made of paper, cardboard, or images and then overlaid on each other to create the illusion of movement. Once shadow theatres were popular in the 18th century, this style evolved. Now, videos therefore in style are created with specialised software, and document characters have been replaced by scanned prototypes. Explainer videos and storytelling can benefit from the use of cut-outs. This method was used to create the TV series Archer, among others.
Cut – Out animation is among the oldest types of stop motion animation in the history of animation. LotteReiniger formed the very first cut-out animated film in 1926, titled "The Adventures of Prince Achmed." She told a beautiful storey using intricate paper silhouettes. Paper replicas are decided to move under the camera lens to tell a storey throughout this method. It has been much better to introduce computerised cut pictures in a waiting line since the advancement of computer technology.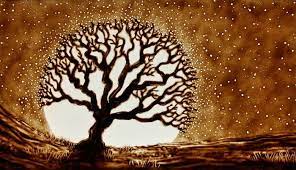 14. Sand Animation
Sand animation is a type of animation method that can be used to create both animated cartoons and live shows. The technique's concept is simple, but its execution is difficult – it involves pouring sand onto a luminescent surface to form a 2D image. It can also be created using the same method.
The concept was developed in 1969. Sand animation has traditionally been used for live shows, but in marketing, it can be used for story – telling in only certain situations, such as showing the evolution or advancement of something.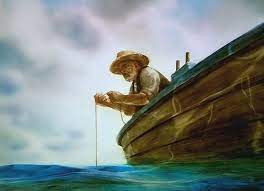 15. Paint-on-glass Animation
It's a very complicated animation technique, which is one of the reasons it wasn't very common. Carolyn Leaf, a Canadian animator, created sketches on glass as a technique of animation in 1976. Her brief animated film "Street," which used this technique, was nominated for an Academy Award.
This style is distinct in that each frame is created directly in front of the camera utilising glass as well as oil paints. Every frame is a genuine animated picture created by impressionist artists that only lasts a fraction of a second before being replaced by the next frame.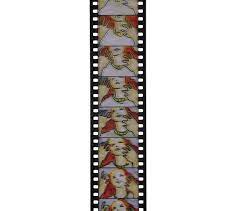 16. Drawn-on-film Animation
Nowadays, this way of making animations appears either too archaic or too avant-garde. Its principle is that animation frames are formed directly on film, which might also already have this kind of drawing on it or be totally blank. The first comment regarding this style dates from 1912. Despite its unconventional method of creation, this is a relatively inexpensive way to create animations because it does not necessitate a webcam or sophisticated software. Let's wait and see what happens. Caroline Leaf, as mentioned in previous sections, is the creator of this.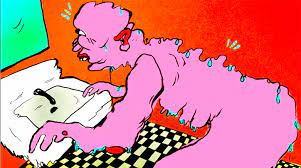 17. Experimental Animation
Experimental animation is related to modern art in that each person watches his and her own interpretations and perspectives his and her own mix of responses. This is the primary goal of exploratory animation. In this genre, the artist frequently devises novel ways to convey important messages. The origins of this style can be traced back to the early twentieth century, and many abstract artists have made a significant contribution to its evolution since then.
In terms of its application in video marketing, it's important to remember that there was always a possibility that something experimental will produce an amazing twist. However, the simplest and most cost-effective way to experiment with this style is to create GIFs as well as show them to clients.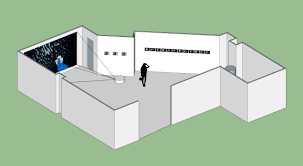 18. Erasure Animation
This is a writing style wherein the writer creates stories on white paper with a simple pencil and an eraser. Erasure animation is a particular look that can be a fun addition to one's video marketing plan.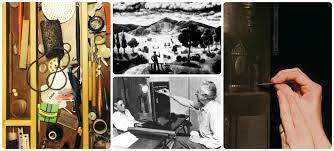 19. Pinscreen Animation
Here's something out of the ordinary. To make a pinscreen animation, you'll require a lateral soft display and a lot of needles. Once pushed, the accidental needle extends and rehash the contour, resulting in an intriguing play of darkness that allows for a copious image.
According to scholars of this style, the discovery of the "needle screen" in 1930 served as the prototype for graphic design, with the syringes acting as analogue pixels. Alexander Alekseev created this device, but here is one of his works produced with its assistance.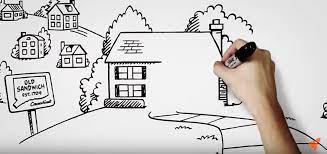 20. Whiteboard Animation
The principle of whiteboard animation is pretty self – explanatory. A hand with a pencil continues to draw something in this clip, and a narrator helps explain the illustration series of steps. As a result, this animation looks good for explainer videos in which you need to demonstrate how your service or product works in a simple and clear manner. This fashion trend first appeared in 2009. It's an exploratory marketing strategy at the time, hit a high of prominence in 2012-2013. Since then it has lost most of its allure, as its cost is nearly equal to that of the far more vivid and versatile computer animation animation style.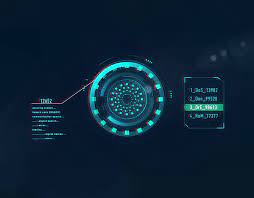 21. HUD Animation
HUD animation creation is typically done as part of video game design. It is commonly used to provide information to users and guidance within the match. It can be used in camerawork and marketing and continues providing additional material that is layered.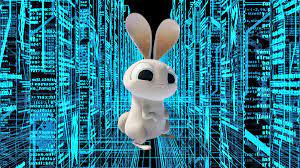 22. 360 Animation
360-degree video is about more than 3D. This is a form of video that is used in augmented and virtual reality, which opens up a plethora of potentials for video content. This type of clip, for instance, could be used by retail outlets in one's simulated dressing rooms or by home furnishings sellers to help customers comprehend how a particular version will supplement their interior. Even if the house is still in the design stage, house builders can create virtual tours of home plans.
One such type of video is an excellent chance to show the goods in as realistic a setting as possible.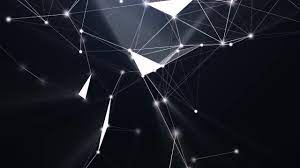 23. Plexus Animation
Plexus animation is the process of creating flat images out of pixels and line segments. The textbook picture of the universe is the most basic example. This approach is most commonly used in and after effects – for example, just after the end of the match, this same end of a movie, or when a programme goes into standby mode. This technology is easy, but still it permits you to create fascinating patterns that can be a nice complement to the core product.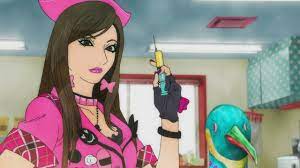 24. Rotoscope Animation
This method was first tried in 1914. To make this, you'll need to have a video of real actors that will be converted into animation. To accomplish this, this same artist made every frame of the clip from the movie theater film on purpose. Tracing articles has been used for the above prior to the advent of the models and applications.
Design appears is now used in film to create crowd scenes, and in commercials where the stretched object must interact precisely like a real character. Furthermore, because it makes it simple to redo artefacts, this method helps reduce the cost of 3D manufacturing. Present in many aspects animation is also ideal for engrossing storytelling.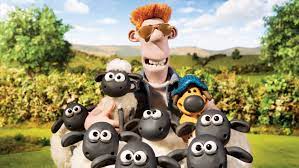 25. Clay Animation
This is a fairly inventive and occasionally complex technique. However, the end result is one-of-a-kind and frequently amusing. Do you recall the film Chicken Run (2000)?
The technique's principle would be that the protagonists are made of terra cotta and afterwards their movements are captured on film. Characters are sometimes formed utilising apps and then "embedded" in the landscapes, rather than the other way around.
Even though clay protagonists are frequently created with some kind of "child carelessness," this method is well suited for business owners whose intended audience is children.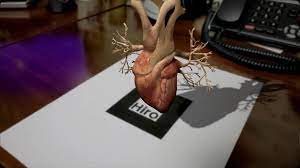 26. Augmented Reality Animation
Augmented Reality Animation is the use of animatronic objects to enhance an AR experience. The most typical explanation is Snapchat picture effects, like the option to add a moustache or cat whiskers to a picture. Even so, that's not the only use for AR animation.
It's broadly used during game development, and it's usually combined with 3D technologies. Because 3D models as well as characters appear more realistic, they are the best match for augmented reality. As a result, augmented reality animated film is commonly used in the development of AR games to provide users with a sense of total immersion.
Another implementation of augmented reality animation is that it is required to generate an AR app. AR animation, for illustration, is used to create digital fitting room service apps for eCommerce and sales. It also is a perfect solution for home furnishings sellers because customers can see how something will look in their home right away.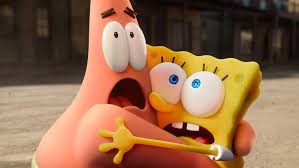 27. Cartoon that is realistic
SpongeBob and Patrick, in what appears to be a somewhat realistic image style from our globe. A believable cartoon is a style that straddles the line between such a great cartoon and a film in which people are playing roles. In those other phrases, it's either an effort to humanise cartoon heroes or an attempt to "implant" true heroes in a cartoon setting.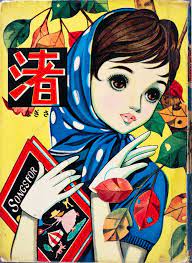 28. Japanese Classic Manga
Have you seen Death Note? That is a traditional manga style. The origins of this can be traced back to comic books, which later evolved into a popular cartoon movie using 2D technology. Manga should be black and white in the traditional sense. Other colours, however, are permitted.
This is a particular style for a particular audience. For instance, if you do have a business internationally and want to expand into Japan, this aesthetic will be an outstanding bridge for potential customers. Within this style, it is certainly possible to create a promo video or tell stories.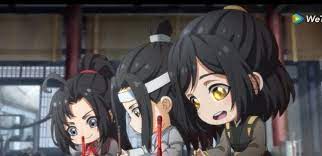 29. Chibi
Chibi drawing is a subgenre of traditional manga. Only one difference is just how the protagonists are depicted. To seem as puerile as possible, these same champions in this particular instance have such a round face, round eyes, and a short stature.
In terms of demand, it has a broader appeal than anime series because chibi is not as strongly associated with Japan. Heroes created in this fashion can be used in a variety of advertising and instructional videos, particularly for business owners whose final users are children.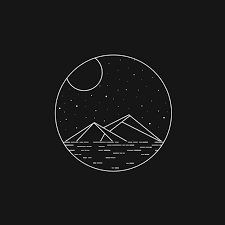 30. Minimalistic Design
Minimalism is a popular feature of modern website design, but it has also made its way into video marketing.
This aesthetic, as the title suggests, continues to strive for highest simplicity. This really is perfect for video content, as it is often a true art to clarify something complex with straightforward texts and pictures. Minimalist videos can be effective for internet platforms, apps, and software. When explaining a complex service or product, the simplified the elaboration, the improved the result.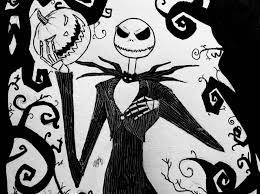 31. Tim Burton's Style
You might be familiar with this style. Tim Burton's models are well-known and instantly recognisable. His first movie was shot in 1984, but it was not released until eight years later. Tim Burton's distinct style has become easily identifiable, even though you're not in the video production industry.
Both these directors and animators are now making videos in this style with their very own characters. Dark colours, an insightful comparison of foreground and background, and, of class, champions with big eyes, stubby limbs, and angle facial features are distinguishing features of such a style.
In terms of using this style in video marketing, this can be a rather unique approach appropriate for a themes business. For example, it could be used in a video to promote a horror movie or flee room.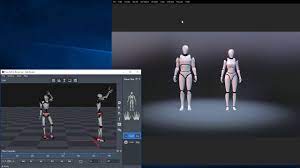 32. Motion Capture
Motion capture is a modern 3D animation technique that enables creatives to start creating super duper visuals premised on live-action action sequences. Inside the gaming industry, definitely involve is commonly used to make accurate personality animations and realistic looking facial expressions.
The motion capture animation process entails outfitting performers in outfits which monitor one's movements as well as interactions even though they're being recreated using computer graphics.
Why Should You Hire Our Animation Company?
The Dream Engine Animation Studio in Mumbai is a one-stop studio for 2D and 3D animation for the education, medical, engineering, architecture, and entertainment industries. Dream Engine Animation Studio, Mumbai offers a wide range of animation services to promote businesses for their ambitious services and products.
If you are looking for an animation studio to enter the smart world for 3D animation contact Dream Engine Animation Studio, Mumbai without wasting a minute.
You can also follow us and connect to us on Facebook/ Instagram/ Twitter/ LinkedIn
You can watch the work of Dream Engine Animation Studio, Mumbai on our YouTube channel.
Fair pricing with no hidden charges and unrestricted humility to enhance your client service.
Maintain your peace of mind with the most experienced vertically integrated team of enthusiastic storytellers and a highly efficient collaborative approach.
We believe that art cannot be made, and that it should not be. As a result, we make sure that each film is hand-drawn and that you control all of the rights to it.
Closing:
The history of animation is enthralling. What began as just a hand-drawn process had also gradually evolved into one that is entirely computer-based. Technological advances have ushered in new horizons of animation. Each method, even so, has remained distinct in its own way.
Consider your brand
Each one of these animation styles has a distinct feel to it, and that you should consider whether the animated film style you select truly describes your brand. For instance, if you've a strong artistic brand, a stop motion or intricate 2D animated video may be appropriate. On the other hand , a futuristic 3D style might be appropriate for a high-tech or scientific firm.
Think about your competition
Take a glance at what one's competitors do and choose an animation strategy that is distinct from (and better than) theirs if you want to stand out. This distinction would then help users stand out from the crowd and gain more attention as well as business from your clients.
Consider your budget
Each one of these types of animation has a various pricing tag. While visually spectacular, stop motion frequently necessitates a large investment of time and money; whiteboard videos, on the other hand, could be a more cost-effective option. When you choose a style, make sure users have a firm grasp on one's budget.