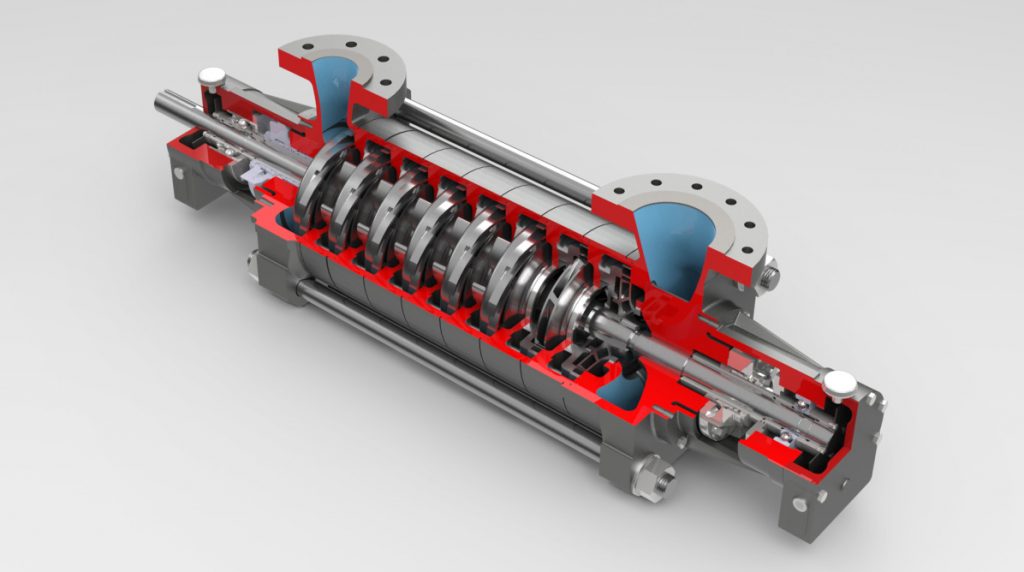 What is 3D animation?
Three-dimensional moving visuals are referred to as 3D animation. The term "three-dimensional" is significant since it implies that the visuals appear to be extraordinarily alive. Which is why a 3D animation is so much more appealing than a flat image.
You have to go through the modelling, rigging, and animation processes to make a 3D animation. Before you can turn a 3D character into an animated one, you'll need to rig it for animation.
3D animation necessitates meticulous 3D model manipulation. However, if you have the necessary abilities and knowledge, the complexities are well worth it in terms of the end outcome.
To learn more read this blog on "Everything you need to know about 3D animation" by dream Engine Animation studio, Mumbai
Why is 3D animation Important?
Businesses benefit from 3D animation because it allows them to communicate in a compelling and engaging way. This communication is frequently with customers, but it can also be between employees.
Using 3D animation to communicate…
Increases the number of customer conversions
Increases brand memory and recognition dramatically.
Gives formerly "boring" products a new lease on life.
Businesses save time, money, and resources.
In contrast to one-time training days, video is frequently persistent, allowing viewers to revisit it.
Animation and its uses in different sectors
The term "animation" has gained a lot of popularity in recent years. It was formerly only used in the entertainment industry. People's interest in the field of animation began to grow gradually. People were drawn to animation in the same way as bees are drawn to dahlias. Many entrepreneurs and business sectors were drawn to this. Gradually, evolution took place. Today, animation is employed in a wide range of industries, including entertainment, medicine, engineering, advertising, marketing, branding, education, and many more.
Medical animation, engineering animation, technical animation, educational animation, and many other types of animation arose as a result of this. To learn more read this blog on "3D animation and it's different types" by Dream Engine Animation Studio, Mumbai.
About Technical Animation
These are used as sketches during the concept stage, when ideas for a commodity, machine, assembly line, or even a whole project's draught design are developing. These are often developed by preliminary sketching and then translated into CAD files, which are subsequently fed into the animation process for convenience. As a result, technical animations are used to clarify concepts, define product design or plant architecture, and model operations, among other things. These can also be used to provide a variety of presentations on many aspects of a business.
Technical animation videos have been there for a long time and are primarily employed in the machinery industry. Creating such a movie necessitates a high level of technical understanding of the product, its components, how it works, and how it can be utilised.
We'll go through what you should consider before contacting technical animation services in this short tutorial. Making amazing technical animated videos requires your cooperation. So, let's get this party started.
This video will make it easy for you to understand Technical Animation.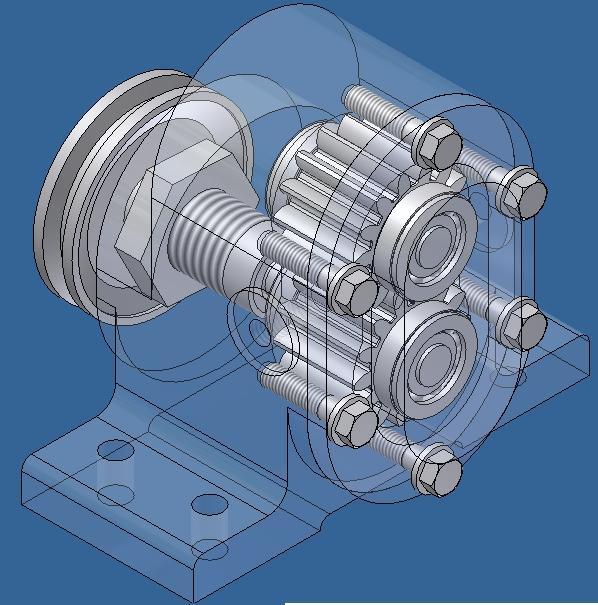 About Technical Animation Video:
A technical animation video is one in which you demonstrate how a product functions. Most people consider reading a really boring job or method to learn something new. Many people fall asleep. Whereas animation makes it really easy for people to understand new concepts (for people of all age groups)The viewer can use it as a learning tool.3D technical animation can also be used as a learning tool for people who are illiterate as its a self explanatory tools which can be understood through visuals as well as is available in several languages. If you're marketing cameras, for example, the movie will demonstrate what they're built of, how they function, and why the consumer needs one.
Illustration how Technical Animation can help you:
This is a real case studied by the team of Dream Engine Animation Studio, Mumbai. Mr. Surendra Someshwar Gajbhiye, Promoter Zone Infra Projects Pvt. Ltd., has begun the zero leakage mission. He assures that following the rejuvenation of dams by their company, Zone Infra Projects Pvt. Ltd., there will be no dam leakage. Mr. Surendra Someshwar Gajbhiye has developed patent-pending technologies for repairing leaking dams. Mr. Surendra Someshwar Gajbhiye Promoter Zone Infra Projects Pvt. Ltd's patented revolutionary solutions ensure that there will be no leakage after the restoration.
So, to informed about the purpose of mission zero leakage Z and the procedure and methods used in the renovation of dams by Mr. Surendra, Zone Infra Projects Pvt. Ltd asked Dream Engine Animation Studio, Mumbai to create a 3D animation video on one of their finished products – dhasai mi project taluka murbad dist thane, which would be helpful to understand the course of action taken by Zone Infra Projects Pvt. Ltd to actually achieve the mission zero leakage.
They were able to not only think but also visualise the procedure thanks to the animation. This mission's entire team gained a thorough understanding of the procedure and how the task will be carried out. They were able to avoid making mistakes because of technical animation. They were able to save both money and time as a result of this. Things that appear to be difficult to comprehend or image with merely reading or vocal guiding can be easily viewed through animation.
To learn more read this case study by Dream Engine Animation Studio, Mumbai
Producing Outstanding Technical Animation Videos
Consider your visual theme.
A visual theme, also known as mise-en-scene, relates to a specific scene that will be shown. The video, like music and novels, should have a central theme around which the entire concept revolves.
Consider what should be contained within a frame. Is it solely the product's fault? Is it the environment in which the product can be found when it's in use? These concerns will find things simpler for the animator to figure out what the video's foundation will be.
Begin with a bang.
Every great story begins on a high note. To put it another way, you need to grab the viewer's attention in the first several seconds of the video. Now, because you're probably not a technical animation expert, creating a scenario that will draw the future buyer into the storey will be difficult.
Fortunately, a little bit of thinking and ingenuity from both you and the animator can go a long way. Assume you're selling a box manufacturing machine. If you look at the first scene, you'll notice a box that represents the previous approach of presenting a product. You'll need to come up with an unusual frame composition and work your way from there. In literature, this is referred to as in media res, or in the middle of things, when you jump right into the major concept and then explain it later.
It's Always a Good Idea to Use 3D
To demonstrate technical elements of items, 3D videos are required. Particularly when you have to go over each component one by one. As previously said, 3D Animation is more engaging than reading or listening to information. The human brain is also built in such a way that it remembers visual information better than it remembers tedious words or information received through a vocal medium.
Because of their visual character, technical animation videos and 3D work well together. The viewer can digest and grasp a 3D explanation more easily. If you decide to pursue 3D animation, here are a few pointers to consider.
Describe Your Product
After imagining You should ask the animator to construct a narrative in the middle of the action. It might be a couple scenes demonstrating the device's essential features, a short visual description, or a step-by-step film on how to use it. All you have to do is write down a few key points and deliver them to the official in charge of the film.
You're implanting the visual notion in the viewer's head by discussing the product. They will remember the video and may purchase the product in the future if they understand how something works.
This can also serve as a marketing tool for your company, since people are more likely to post videos that are interesting and appealing on social media. This way, your product can go viral and develop more popularity, resulting in more sales, which means more profit and a higher standard of living.
Demonstrate why the customer requires the product.
The lack of words in technical animation videos makes them wonderful, implying that they will have an impact on the audience's subconscious level. Make absolutely sure you demonstrate the product's use in context to address that level of reasoning.
If your expertise is constructing machinery, for example, you'll need to set the scenario on a construction site. The goal is to persuade the audience that the product you're selling is ideal for their company. To discover the animator you need, look for construction animation and industrial animation businesses that specialise in machinery and equipment animation videos.
Your customers might not relate much while reading text but when you demonstrate the same visually they relate more not only this they themselves start creating scenarios to relate and get more attracted towards the product. This can increase their favour in purchasing your product.
Allow the viewer to relax.
The next step is to reassure the viewer that the product meets the strictest safety and quality requirements. For this phase, you'll need to discuss with the animator once again. It's up to you which you'll finish the video with a few frames of safety/quality certifications or tell the same storey with a few animated frames.
The most crucial thing is to put the audience at rest by assuring them that they may utilise your goods with confidence.
Make contact with the animator.
If you want to make a unique video, you'll need to communicate the most. Each of the preceding procedures should be followed by a discussion with the animator.
Most key, let your animator know right away if you don't like something they've done. Otherwise, the strategy or the entire film could backfire disastrously. It's in your best advantage to avoid acquiring a technical animation video that can't be used for marketing.
Make your point as quickly as possible.
No one has time to watch a 10-minute film, particularly if they operate a major company and have a hectic schedule. You must present the product to them in two minutes less than that or else you might also lose the interest of people or they may skip the same because of its extremely long duration and all your efforts would be of no use.
Short videos provide the advantages of a higher conversion rate, a more effective presentation, and much less money invested in the conclusion. Let the animator understand how you want the video to look, even if your idea is spread across dozens of documents. They are well-versed enough to condense it and get the idea through more quickly. This will help to attract more viewers and also forward it to their friends and family.
Maintain Consistency and Clarity
Imagine you're viewing a video and you can't figure out what it's about. What is your current state of mind? If I'm not mistaken, I'm angry and pissed off. Everyone nowadays has a hectic schedule, and wasting even a single minute gets on their nerves. Not only will you be irritated, but you will also avoid watching or utilising any of their films or products. This is why, in business, clarity is really crucial. We've all heard the term "beauty with brains." Similarly, animation is beautiful, but it is the thought behind how it is displayed that brings it to life.
The terrible video-making process is characterised by bouncing from one idea to the next. The best approach is to have one large idea from which you can demonstrate every other component of the product.
As previously stated, you can begin with a scenario that leaves the potential consumer perplexed and in need of clarification. Make careful you present the product's components after the initial shock has worn off. The third section of the video, which is the product's use in context, appears as the video progresses. Finally, in a straightforward and easy manner, you should assure the viewer of your company's high quality and safety standards.
End on a high note with a flurry of emotions
Whenever you encounter the phrase "thoughts and feelings," you probably think about things like love, hate, despair, and so on. In your technical animation video, though, you should incorporate a spectrum of feelings such as amazement, shock, and comfort.
Yes, you're probably just thinking that complex emotions have no place in a technical animation video. Fortunately, there is. It must entice the prospective buyer to take action, whether it is a frame with the finished product or a frame with pleased customers.
Videos of technical animation may appear unpolished and lifeless. Nonetheless, it is your responsibility to bring them to life by following the methods outlined above. Focusing on the visual theme will help you put the video's subject in context. Second, by beginning with a stunning frame and demonstrating why the user requires the product, you will implant the product concept in their minds. Finally, a viewer will be persuaded that what you have to give is ideal for them if you explain everything in detail and add a dash of emotion.
15 Tools for Creating Business Technical Animation Videos
Customers are acquired and retained most effectively by businesses that employ technical animation videos to sell their products. Naturally, they must understand how to incorporate those videos into marketing campaigns.
Including videos in a strategy necessitates a well-thought-out script. Furthermore, the information should be tailored to your consumers' requirements. All you have to worry about is creating a video that connects with the audience on a subconscious level.
The numbers will speak for itself. 87 percent of marketing executives, according to Oberlo, use video as a marketing tool. Furthermore, a call-to-action in a video will be remembered by 95% of viewers, contrasted to 10% when reading an email, a literary ad, or a blog.
Several small businesses, on the other hand, lack the resources to generate specialised content and fail to make the required modifications to their strategy. Fortunately, effective content does not necessitate the most costly video agency; instead, it necessitates ingenuity and creative ideas. So, for all of you small business owners out there, here's a list of a few handy tools for creating simple technical animation videos from the ground up.
In Small Business, Technical Animation Videos
It's difficult to discover a low-cost animated video service if you're a small business owner just getting started with marketing. Even so, even "simple" videos can be innovative and entertaining. This can help your business grow at a greater speed and reach the peak of success. In a small business Technical Animation is also a cost effective method and has a long duration. It is a tool which can be operated by many people at one time. This is what makes this tool stand out compared to other tools for aid.
Making a film can take a huge amount of time and money, but it can also be simple and inexpensive. It all comes down to your time and willingness to become closer to your consumers. To begin, the best option is to use a free video maker. You can progress to more complex 3D videos after a few simple 2D videos and a larger audience, or engage an animation video business to produce it for you.
The following are a few of the tools. However, it is worth noting that simply knowing how to use a tool is insufficient; selecting the appropriate pick among these tools is also vital. If you believe that learning about these tools and then running them takes too much time, keep reading this blog to find a solution.
15 tools are as follow:
Animaker
Vyond
Moovly
Animatron
Renderforest
Explee
Prezi
Keyshot
K-3D
PowToon
Pencil2D
Blender
Synfig
Plastic Animation
OpenToonz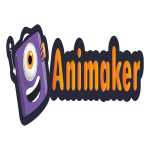 1. Animaker
Animaker is the first tool you can use to swiftly create technical animation videos. You can use
the cloud-based tool to produce videos in the style of narrative. They include drag-and-drop capabilities, sound effects, music, and also before the elements.
"Animaker is home to the world's largest library of animated characters, attributes, BGs, logos, graphs, and maps," according to their website. Animaker gives you the freedom to go outside the box and produce the perfect video for your businesses, presentations, personal projects, and freelancing tasks."
Even though the films can't be longer than two minutes, you can convey whatever you require in that amount of time. It's a fantastic free choice for business owners with little time and a limited marketing budget.
A large collection of animated themes and characters that have already been built.
With six different sorts of animation video styles, you can use a drag and drop editing approach.
Making a video on a whiteboard
Infographic maker that is easy to use
For technical works, more complex features are available.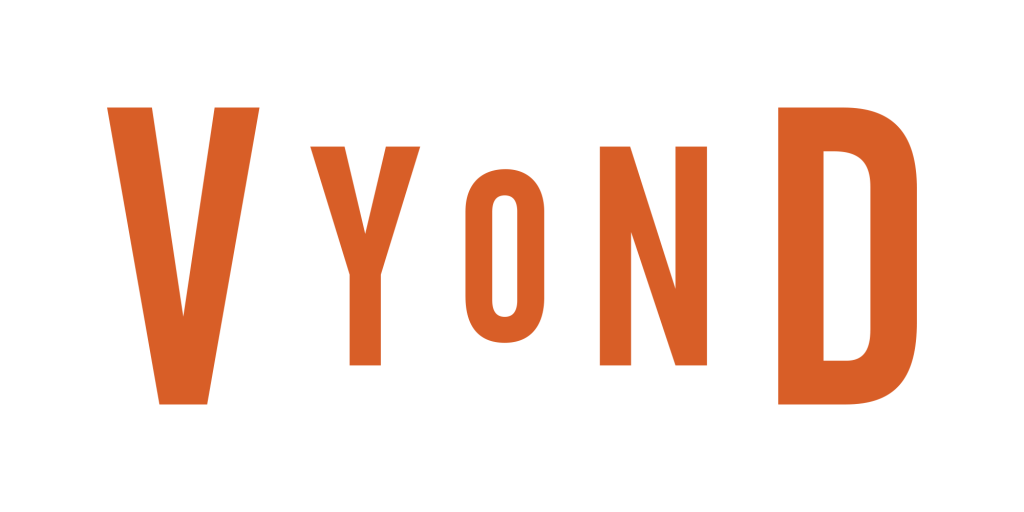 2. Vyond
Second, Vyond, formerly known as GoAnimate, can benefit your small business. They have a music library, design library, and accessory library. Furthermore, their primary purpose is to elicit a reaction from your audience.
"Telling a fascinating tale is the best method of communication," according to the website. Also, using Vyond, you can use video to express these stories in a beautiful and visual way. You may now speak like a pro even without a pro budget, rather than stale, static text."
However, their programmes are not free, but you can test the waters with a monthly model to see if it meets your needs. It's never been easier to create technical animation videos.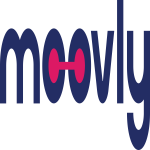 3. Moovly
The motto of Moovly is "simply make videos online." With their online video editor and fun features, you may create any type of video. They provide a free trial that you may take advantage of right now. If you determine you would like more videos later, simply upgrade to a membership.
The goal of Moovly is to give you a solution that will "encourage business offering, enlighten and engage your audience, and evoke emotions" in them.
Medium and small businesses, as well as huge corporations, are the focus of their efforts. They claim that small firms may "create a professional-looking promo video, event invite, explainer video, or video commercials without any knowledge or a large budget."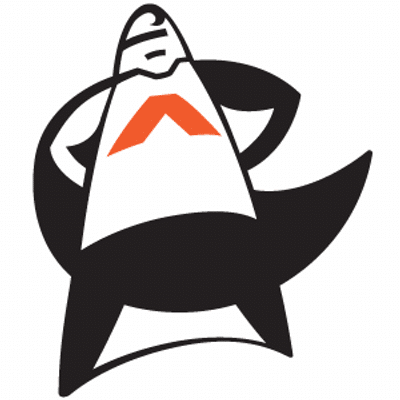 4. Animatron
For your technical animation videos, you may have a series of needs. Animatron has two platforms: Wave. video, which allows you to create social-sharing videos, and Studio, which allows you to create posters and animations.
They provide a free Starter plan with three social media export options. Each plan comes with an extensive image and video collection, voiceover recording, an animated emoticon and Giphy library, text animations, typefaces, and layouts.
Again, Animatron is the ideal answer for a small business owner who is prepared to invest some time in creating videos.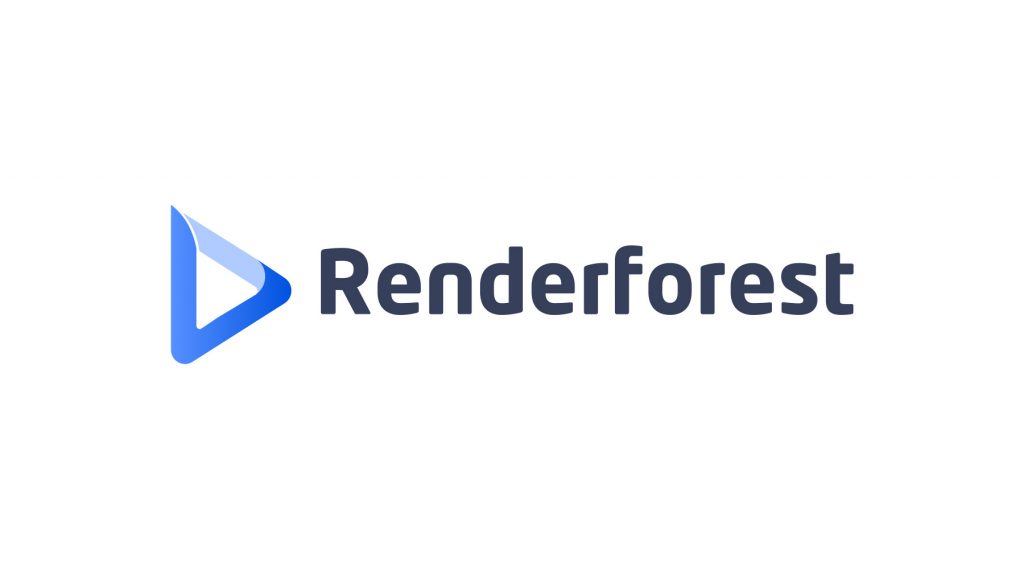 5. Renderforest
Even if you've never filmed a video, you've likely heard of the fifth name on our list. You may use Renderforest to create videos, animations, branding, and sites.
They would like you to be able to have all-in-one marketing with only a single solution. "Begin with our online logo maker, then construct outstanding intros, animations, presentations, music visualization, and eventually receive an unique website for your content," according to the website.
Consider visiting Renderforest's website for a free plan for individuals just getting started with video marketing.

6. Explee
Explee is a tool that lets you educate, connect, amaze, and communicate with your viewers. According to a cloud-based video programme, you must "enthral your viewers by getting right to the point."
They have a low-cost basic monthly subscription for people who want to learn how and where to make videos on a cost. They also provide an image library, whiteboard animations, in-and-out effects, transitions with just a sound editor, and a preview of the graphics engine for your videos.
If you're a complete newbie, they'll show you how to use a whiteboard and animate your image types. You can then follow the instructions to create the video you like.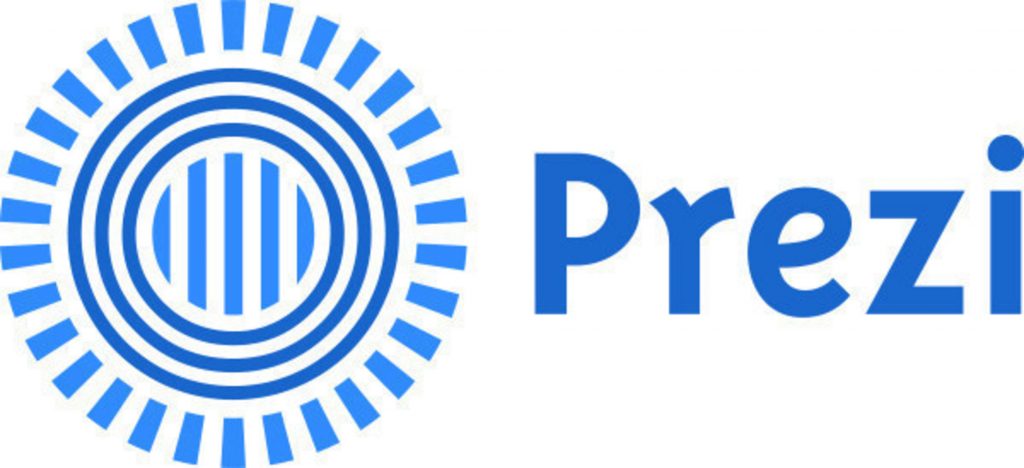 7. Prezi
Finally, there's Prezi, a presentation creator. This easy method, on the other hand, might assist you in adding animations to your presentations. Short technical animation movies will be able to be added straight to the presentations.
For your presentations, they provide a range of templates and "building blocks." Prezi is "crafted for seamless, elevated remote presentation throughout all gadgets, and where there is a connection," according to the company.
Unique appeal content necessitates a reasonable pricing. Regardless, their Standard pricing plan will allow you to create stunning presentations and learn how to use films.

8. KeyShot
KeyShot is a 3D rendering tool with animation features that is quick and easy to use. This programme allows users to quickly transform a simple model into a spectacular image. KeyShot is an animation programme that is absolutely free.
KeyShot includes a multitude of animation and 3d graphics capabilities, including but not limited to:
There are two types of animation: 2D and 3D animation.
HDRI lighting gives you the flexibility to light and alter your scene as you see fit.
Users can imitate real-world camera behaviour with this camera control.
Dynamic texture mapping is used to recreate the appearance of a landscape in real life.
Caustics that are focused to ensure that objects are suitably lit

9. K-3D
K-3D is a 3D modelling and animation programme. It is a strong and flexible tool for artists since it mixes plugins with a visualisation pipeline design. Users can use this free animation software to generate different combinations in their work.
K-3D has a lot of tools that make working as an artist as simple as possible:
A more powerful undo/redo feature
Elements that can be changed in real time
A visualisation pipeline built on nodes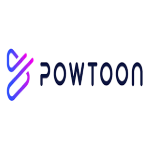 10. PowToon
This free animation programme is designed to create short videos and demonstrations. Users can either submit their own material or select from PowToon's royalty-free content collection. Animators can alter the existing templates to meet their specific requirements.
Although PowToon has paid alternatives, its free plan includes the following features:
Access to portion of PowToon's video content catalogue in standard video quality
Create films up to three minutes long then export them to YouTube, Facebook, Vimeo, and other sites.
The size and aspect ratios that are used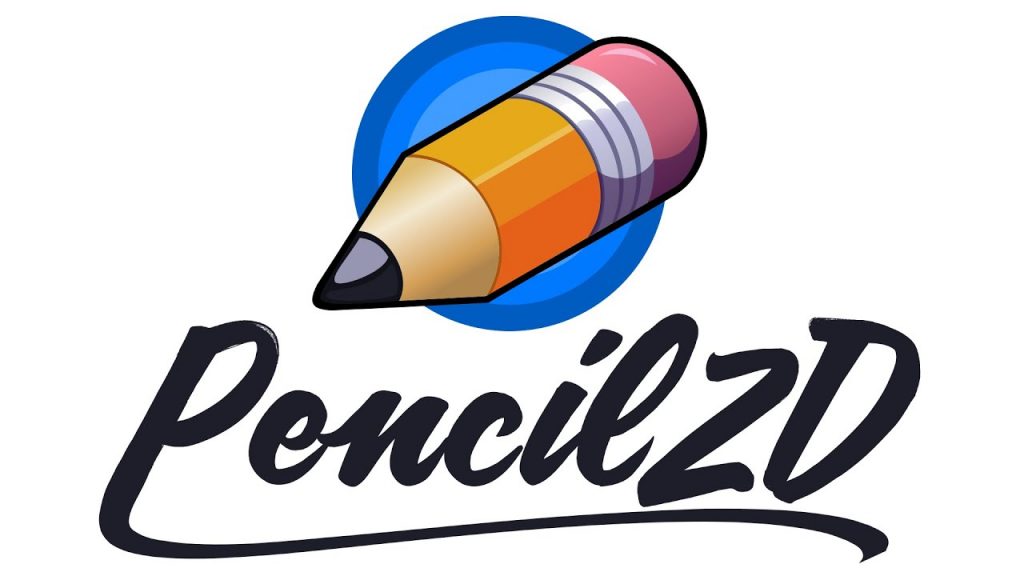 11. Pencil2D
Users can use this 2D animation software to create more classic, hand-drawn sequences. Bitmap and vector graphics are used to achieve this. Pencil2D is not only free, but it is also an accessible animation programme.
Pencil2D has a lot of animation-friendly features, including but not limited to:
A simple and lightweight design interface
The capability to transition between vector and raster files with ease
Operations on Mac, Windows, and Linux are made easier with cross-platform capability.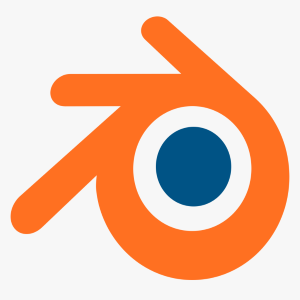 12. Blender
Blender is available as an open animation programme that also supports 3D modelling, game production, motion tracking, and other features. Artists can use this programme to turn still images into 3D animations. Blender also includes a quick rigging tool for turning 3D objects into animated figures.
Blender has the following animation features:
Paths with automatic walk-cycles
Pose editor for animated characters
For autonomous character movements, non-linear animation is used.
Mirroring capabilities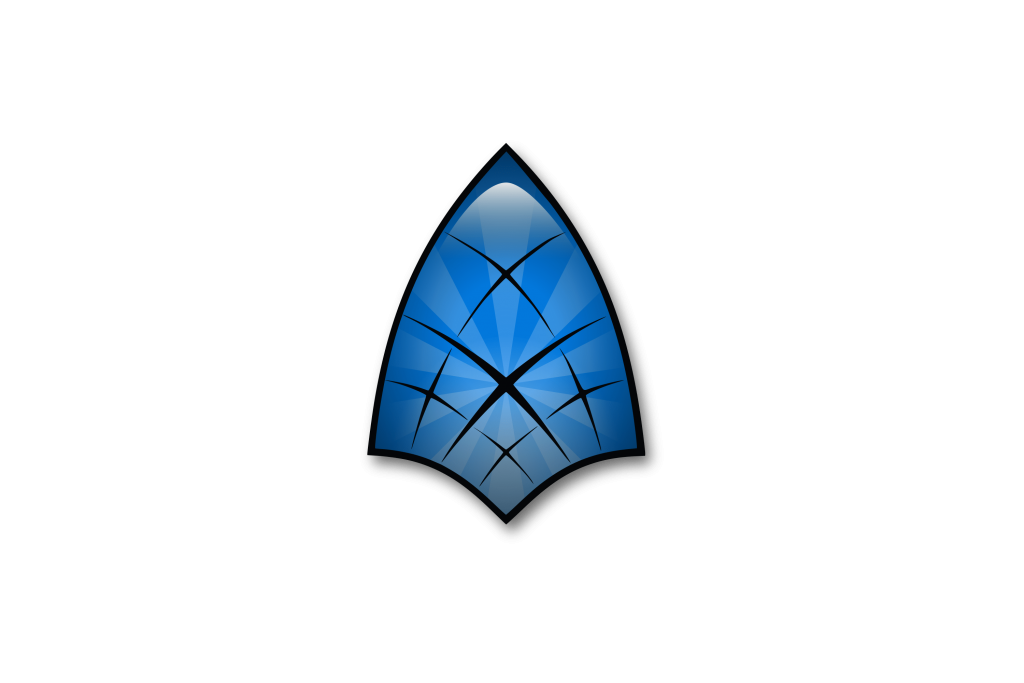 13.Synfig
Synfig Studio is an open and free 2D animation programme that runs on Windows, Mac OS X, and Linux. Whereas the accessible group has built a substantial library of documentation and video tutorials in various languages to help inexperienced animators become experts, it also includes many technical and sophisticated features. Users can choose between installing the current version or a fresh developmental version of the platform, which is constantly evolving.
Several technical animation features are available in Synfig, including:
Layers of vector tweening
A filtering Bone system for complicated bitmap image altering
For advanced animators, there are numerous complex technical features.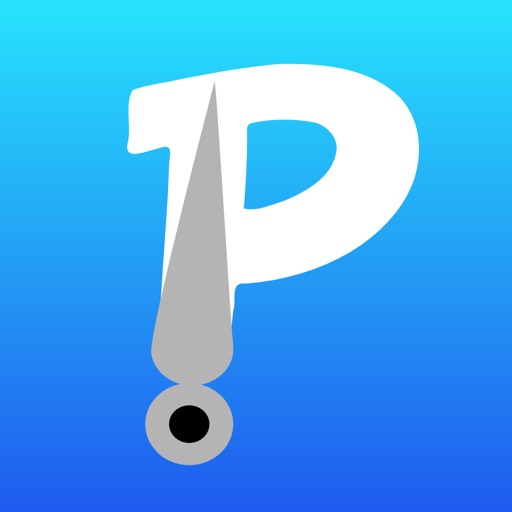 14. Plastic Animation
Animation Paper's freeware and basic version is called Plastic Animation. This is an excellent animation software for novices because it includes instructions on how to use it. Users can work at their own pace using the instructions in this free 2D animation programme.
Many of the capabilities of Plastic Animation Paper are covered in tutorials, including but not limited to:
Tools for basic drawing
The ability to construct and mark menus to organize a workflow
Layering
Using clones, a lighting table, and operating in passes, learn how to complete a walk cycle.
A sheet can be zoomed and rotated.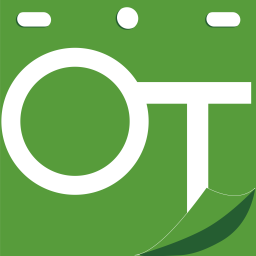 15. OpenToonz
OpenToonz is a free (and open-source) animation programme that allows users to create two-dimensional animation. Developers can customise this free cartoon creation software to suit their needs because of its open-source nature.
Users of OpenToonz can do the following:
Produce incident light that has been influenced.
Alter the look of your photos.
Make a wavy distortion.
Scan the product for four distinct sorts of images: black and white, colourful, and with or without binarization.
If you are in hunt of video editing apps and the best software for engineers read this blog by Dream Engine Animation Studio, Mumbai on "Do you know the best video editing app 2021?" And "Best 10 animation softwares for engineers."
Is Your Company in Need of Animation Videos?
Several small businesses live paycheck to paycheck and must curtail marketing campaigns to stay afloat. Furthermore, they have had the time yet lack the expertise in video production. This can have a bad impact on the business as today we live in the world of technology in which animation and all the digital platforms play a major role.
You may put your thoughts into videos at a low cost or for free using the seven tools we listed. Just make sure you select the appropriate tool. You might also employ specialists at a fair charge.
Are you looking for a studio that specialises in engineering and technical animation? When you utilise elevated, lifelike Animated Graphics to depict and convey your processes and products, you'll conserve time and money. Mumbai images by Dream Engine Animation Studio For engineering organisations, small enterprises, startups, innovators, and crowd-funded projects, 3D Animation Studio specialises in delivering 3D Animation, 3D Design, and Product Visualization. We can create real looking 3D renders, conceptual sketches, and commercial quality animations to represent your concept if you provide us your ideas, thoughts, and even napkin sketches.From conception to final, we can handle all of your advertising, visualisation, and animation needs for your project.
Architects, engineers, instructors, technical sales, and marketing departments all employ computer-generated 3D animation and visuals to bring concepts to life. Dream Engine Animation Studio, Mumbai's clientele includes multinational enterprises as well as small businesses from all over the country, ensuring that Dream Engine Animation Studio, Mumbai does have the experience and background to deliver your graphics on time and on budget.
Dream Engine Animation Studio in Mumbai is a one-stop studio for 2D and 3D animation for the education, medical, engineering, architecture & entertainment industries.Dream Engine Animation Studio, Mumbai offers a wide range of animation services to promote the businesses for their ambitious services and products.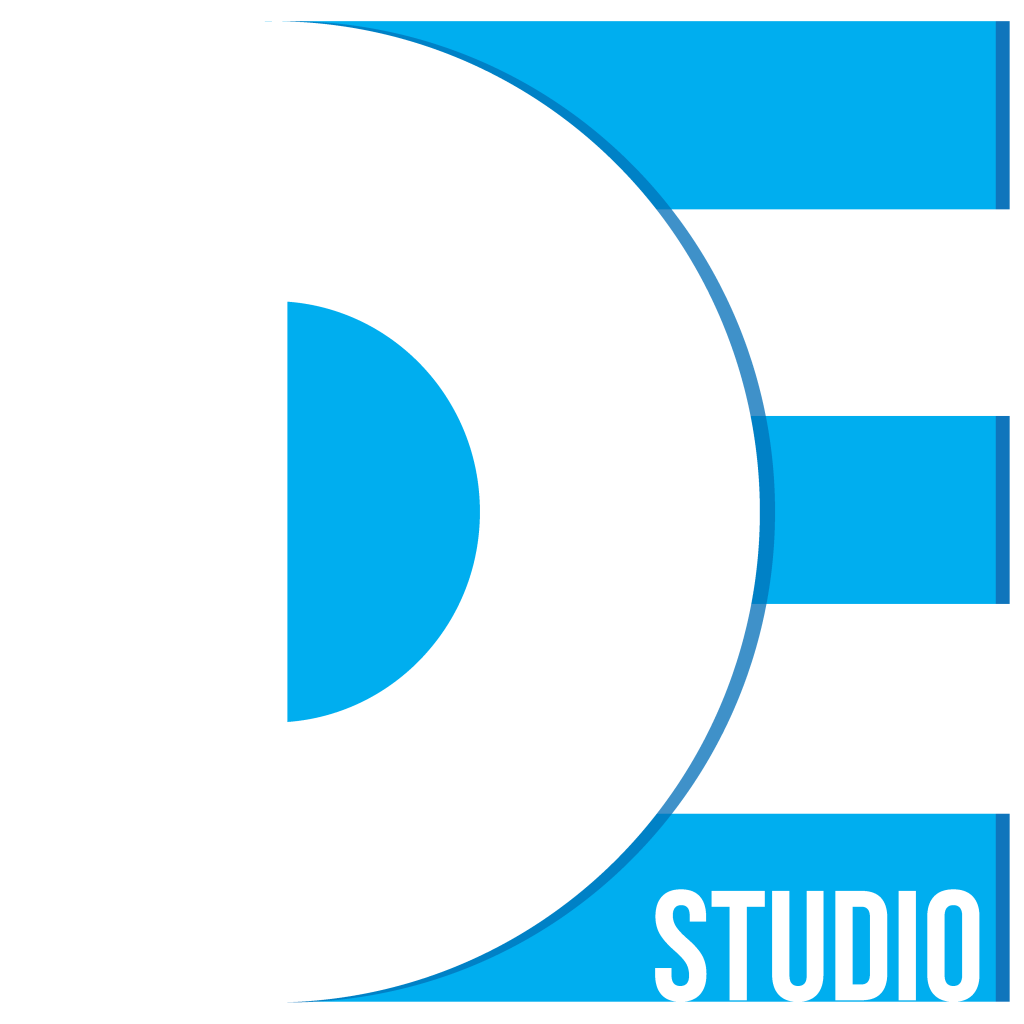 Technical and Engineering Animation- Use Dream Engine Animation Studio, Mumbai for:
Process, Manufacturing, and Workflow simulations
Graphics and 3D Animation for Investor Presentations
Visualizations of Engineering Animation
3D Modeling
Forensic Engineering and Forensic Animation Services
Architectural 3D Renderings
Trade Show Graphics, Animation, and Presentation Material
Full Video Production and TV Commercials
Data Center Visualization Animation
Industrial 3D Animation
Military Animation
Chemical / Scientific Animation
3D Modeling
Forensic Engineering and Forensic Animation Services
Chemicals / Petrochemicals / Oil and Gas
Dream Engine Animation Studio in Mumbai can bring all or a portion of your process of production or facilities to life, starting with exploration and development. Envision and communicate your procedures, plant growth plans, and refits to all of your stakeholders and clients so that your message is clear and understandable.
Manufacturing and Machining
For development, sales, and technical service training applications, Dream Engine Animation Studio in Mumbai can depict your complicated CNC centre, metal injection, casting, production, and moving assembly activities. We can demonstrate every phase of your process, from cupola to feedstock to completed product, to help you increase production. We may also design virtual tours to highlight human safety systems and emergency evacuation, making it easier for your employees and visitors to learn and remember these critical processes.
Distribution of Electricity
You can explain clearly your direct and indirect circuits, Intelligent Grid, sub – stations, and more with Dream Engine Animation Studio, Mumbai's 3D animation in Mumbai. Exemplify electricity generation and distribution from your laptop to the end user through your full transmission system.
The animators and engineers at Dream Engine Animation Studio, Mumbai are familiar with your business and its requirements. We frequently produce engineering drawings and animation. You can rely on us to transform your two-dimensional concepts into three-dimensional narratives.
Closing:
Today, technical animation is quite crucial. It has shown to be a mascot in the elixir of business life since it has the ability to enhance your business by making each point apparent to clients and in a portable manner, such as on cell phones, computers, and laptops, as well as any other source where it can be seen and demonstrated. Another advantage of technical animation is that it is a cost-effective technology that may be used for an extended length of time.
If you are looking for an animation company to help you with a successful project. Contact Dream Engine Animation Studio, Mumbai without wasting a minute.
You can also follow us and connect to us on Facebook/ Instagram/ Twitter/ Linkedin
You can watch the work of Dream Engine Animation Studio, Mumbai on our YouTube channel.