Whether you're a professional cinematographer, a YouTube producer, or simply someone who wants to improve the look of your Christmas films, the best video editing apps make it simple to edit your footage while on the go.
Apps for video editing are available for both Android and iOS devices, as well as smartphones and tablets . Yes, they aren't always as strong as the greatest desktop video editing tools. On the other hand, since they're so light, they're frequently speedier, more efficient, and easier to operate. As a result, they're ideal for rapid editing tasks, as well as editing while on the go.
Today there are hundreds of apps out there. It makes it difficult for one to pull the best once and right once out. So to help you here we have analyzed the best video editing apps for you
However, with several options, it can be tough to know where to begin. This post compiles the greatest video editing applications accessible today (including free, freemium, and paid-for solutions) to assist you. We'll also provide you with the details you need to choose the best one for your requirements.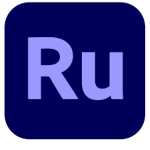 Platform: Windows, MacOS, iOS, Android.
Multi-track editor: Yes
Export directly to YouTube: Yes
4K support: Yes
This application includes :
Cross-platform
Useful export options
Free starter plan
The Free Trial
Adobe Rush CC is 100 percent free for mobile
Edit on the Go
Ease of Use
Keyboard Shortcuts
Motion Graphics Templates
Multiple Tracks
Magnetic Timeline
Premiere Pro Compatibility
Premiere Rush aims to make it simple to process and share your footage on media platforms. It adapts your films to the particular aspect ratios and quality standards required by each site. Premiere Rush is not only exclusively for YouTubers but It also counts among the finest video editing applications for professionals because it enables users to take content created in Premiere Pro and alter it on your smartphone as well as tablet. Its full version needs a subscription.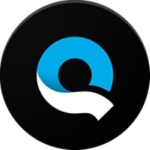 Platform: Windows, MacO, SiOS, Android,
Multi-track editor: Yes
Export directly to YouTube: Yes
4K support: No
This application includes :
Automatic Video Creation
Unlimited Importing of Your Favorite Photos and Videos
Easy Social Sharing
Frame Grabbing
Easy interface
Sync songs to footage
Horizontal levelling
Doesn't work with all phones
This application is best for GoPro users. The official GoPro app was renamed Quik in March 2021, with a new layout and the music-sync editing tools of the original Quik app. This video editing programmer focuses on two key features: remote control and editing of GoPro footage. It imports your action footage automatically and makes it simple to synchronize your videos to music, add photographs, titles, and time lapse loops, and incorporate statistics based on your data.
This application is simple and free , but you can upgrade to obtain more themes and effects, as well as the ability to automatically upload photographs and videos to the cloud, with in-app purchases. This is the programmer you'll want to use for your GoPro footage, according to our list of the best video editing applications.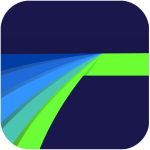 Platform: iOS
Multi-track editor: Yes
Direct export to YouTube: Yes
4K support: Yes
This application includes
No subscription needed
Advanced features
Thunderbolt 4 support
Ripple Edit
L and J cuts
positioning and resizing
keyframing, frame rate adjustments
speed adjustments
LumaFusion, the finest and also most capable video editing programmer for iOS devices in my estimation, recently received a major update that now supports 10-bit HDR processes. iPhone 12 HDR video users may now export and import 10-bit HDR footage with the version 2.4 upgrade, which is free for existing LumaFusion users.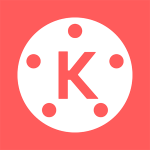 Platform: Android, iOS
Multi-track editor: Yes
Export directly to YouTube: Yes
4K support: Yes
This application includes
Speed Control.
Music.
Effects
Overlays..
Themes
Audio Filters.
Adjustments.
Multiple Layers.
Overlays.
Music.
Volume Envelope
Stickers
Instant Preview
Transition Effects
Real-Time Recording
Animation Styles
Social Media sharing
KineMaster is among the greatest professional video editing programmers available. This complex programmer lets you film, edit, and export your footage on your phone or tablet using a multi-layer interface, and includes high-end capabilities like blending modes, audio mixing and chroma keying. It's compatible with both iOS and Android devices.
The programmer is free to download, but it does put watermarks on videos that you must remove with a subscription. A subscription also grants you access to over a thousand premium assets and allows you to export in 1080p or 4K.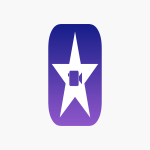 Platform: iOS, Mac
Multi-track editor: Yes
Export directly to YouTube: Yes
4K support: Yes
This application includes
Shoot the video and transfer it to your computer
Add special video effects and documentary-style effects for photos
Edit the video clips
Edit the sound
Save the final version and make copies
Add titles and credits
Free for Apple users
Easy to use
iMovie gives you the basic, no-frills editing tools you need to make a movie out of a collection of video clips. Without using videotape, you can easily browse from scene to scene and save your edits and changes in digital format. The end product is a high-quality streaming video movie that can be stored as a QuickTime file or dump back to digital video.
Along with video editing application if you are searching for handy software to create engineering animation you can check our blog on The best 10 animation software for engineers