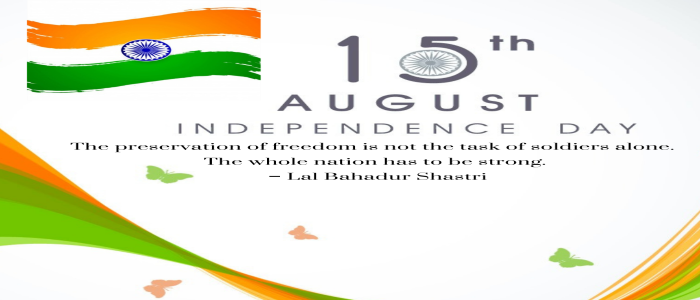 India has a rich culture, dating back several thousand years. As India is a very cultural and diverse country, so are the festivals. Therefore, Festivals are larger than life celebrations of various things. However, India is one of the largest countries to celebrate numerous festivals and India celebrates more cultural and religious festivals than any other country in the world. Moreover, celebrations in India are often observed with grandeur. Festivals make us forget our cultural and religious differences. They unite people and they come together for the sole purpose of celebration and happiness. Other than that, festivals also help us embrace our culture and religion. They are very helpful in breaking the monotony of life.
As we can divide the Indian festivals into, National, Religious, Seasonal, we see how they differ from each other. In general, National festivals are celebrated in honour of reputable people and events. The religious ones follow legends of faiths and their beliefs. The seasonal ones are celebrated with each season that we experience that varies from region to region.
The National festivals include Republic Day, Independence Day, Gandhi Jayanti, and more. Prominent religious festivals are Diwali, Eid-Ul-Fitr, Christmas, Guru Nanak Jayanti, Holi, and many more. Finally, the particular regions of the country celebrate seasonal festivals. For instance, Bihu is a festival of Assam. Likewise, Tamil Nadu celebrates Pongal. In addition, there is Basant Panchami which people celebrate throughout North India and West Bengal as well.
As our country, India celebrates every festival with complete enthusiasm and also wishes to involve their family friends and close ones to be with them on their celebration. Wishing that this festival brings good luck and prosperity and hoping that it is joyous, and fills your days ahead with happiness. Wishing you every happiness this Festive Season. Wishing you laughter and fun to cheer your days, in this Festive Season and always. Best wishes.
Happy Diwali! …
Blessings from the Supreme Light of Lights are upon you!
May God bring all the happiness and beauty to your life this Diwali.
Here's to every joy and blessing this Diwali!
For every light you see this year, may the blessings of Diwali shine even brighter for you.
Benefits of E-Greeting animation videos
E-Greeting Animation Videos are nothing but a new way of sending best wishes for birthdays, festivals, or any other cherishing occasions to your friends, families, office colleagues, clients, etc. E-Greeting Animation Videos are easy to send and are delightful to watch. E-Greeting Animation Videos help us in many ways, this sort of videos is also useful for business purposes, it gives a new path to the conversation between the company and their clients.
E-Greeting Animation Videos can be used to send well wishes to the dearest clients and make a feel them more special, or if you lost some of your contact with client and relations with your clients got messed up in past but you can maintain that relation again with them to start a new business deal with a client you can go ahead send the E-Greeting Animation Videos to such client which can improve your business relations or in case if you have contacts of new clients and you want to start a conversation with a new client so for business deals, so you can send such a warm E-Greeting Animation Videos can be a great initiating medium.
So, to boost such conversation and eliminate the flaws with their clients, Dream Engine Animation Studio, Mumbai made the E-Greeting Animation Video of Independence Day and also made different E-Greeting Animation Videos of various festivals for many companies and individuals.
Our Dream Engine Animation Studio, Mumbai works with full dedication and innovative ideas on every single project by giving our whole and soul.
If you're looking out for similar animations, explainer videos, graphics, and related content feel free to contact Dream Engine Animation Studio, Mumbai at +91 9967533844 or visit our services page here. Our team at Dream Engine Animation Studio in Mumbai is available almost 24/7 to help you with your requirements.
Check out our Facebook / Instagram / YouTube pages for the latest works and more insights. Don't forget to like/follow and subscribe if it amazes you.