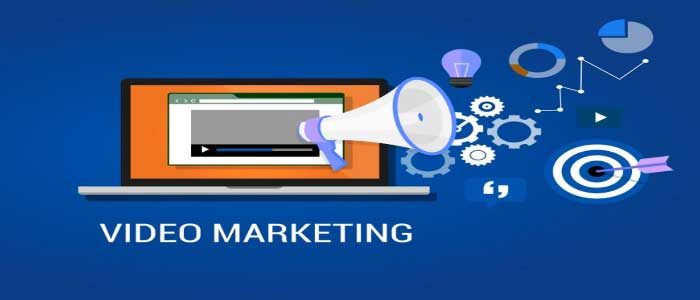 In this technical and digital world where the internet has become an essential part of everyone's day-to-day life from personal to professional small scale to large scale businesses, everyone has found their unique way to utilize the internet for their development. But, having the right knowledge of the internet and making the right use of the internet is not everyone's cup of tea.
There is a vast range of content on the internet in various forms like written content, images, videos, audio but the most loved form of content by people is watching videos instead of reading written content. As a result, it is estimated that average users make use of websites that have videos.
Taking a glance at this research, several marketing agencies and various corporations and businesses have started using video clips for the purpose of marketing their product, sharing their experience, ideas, and information, reviews, etc. In this blog, we have discussed the important reasons about how effective videos can work to boost the marketing of a firm. 
Here we have stated 6 important reasons for the use of video. 
Encourages online shares

Visitors to the website are more likely to share videos. They're short and to-the-point, so they're more likely to be shared. Video produces 1,200 percent more internet shares than text and photos combined, according to studies. This graph emphasizes the importance of video testimonials. Almost everyone we know has a YouTube or a Facebook account. They're posting videos on Instagram, Twitter, and LinkedIn, among other places. As a result, video testimonials are a terrific method for people to express themselves, which is why many businesses consider them more valuable and relevant.

Increases online traffic
The audience is always more enthralled by videos than by reading an article. Imagine yourself as a visitor to a website with a lot of text and a few pictures when you come across a video testimonial. Would you rather watch a video or read an essay with thousands of words? The video, of course. The other viewers will feel the same way. This one-of-a-kind approach to employing testimonial films will help you enhance audience engagement and web traffic. 
Acts as the best marketing tool

If you want to boost your digital marketing efforts this year, video testimonials should be your top priority. High-speed internet access has resulted in a large amount of data usage. As Jio launched in India, individuals began to gravitate toward video material, expressing a desire for video rather than articles and photos. If you've not invested in video, now is the moment to do so, or you will be taking a risk of losing clients to your competitors who are already on a lead. 

Watching is efficient than reading
We're all aware that when the human brain is exposed to a visual experience rather than reading or hearing about something, it recalls and remembers it better. For some people, reading can be tedious. Reading often fails to provide a proper visualization; however, with the use of videos, one may avoid making that mistake and provide a better experience to their clients, creating a lasting impression.
Increases Revenue

According to the research, 9 out of 10 people believe the statement of other customers. A testimonial video can help you gain your customer's trust at all costs and this will lead to an acceleration in your business. Also, testimonial videos are cost-friendly and are desired by customers at a very high rate.
So, if you're looking for awe-inspiring Videos for marketing, advertising, product promotion, or presentation to help you grow your business, our Fascinating Animation Creations will definitely fulfill your needs. Feel Free to Contact us, Dream Engine Animation Studio, Mumbai's team can quickly and accurately gather your needs in order to offer desired video outputs.