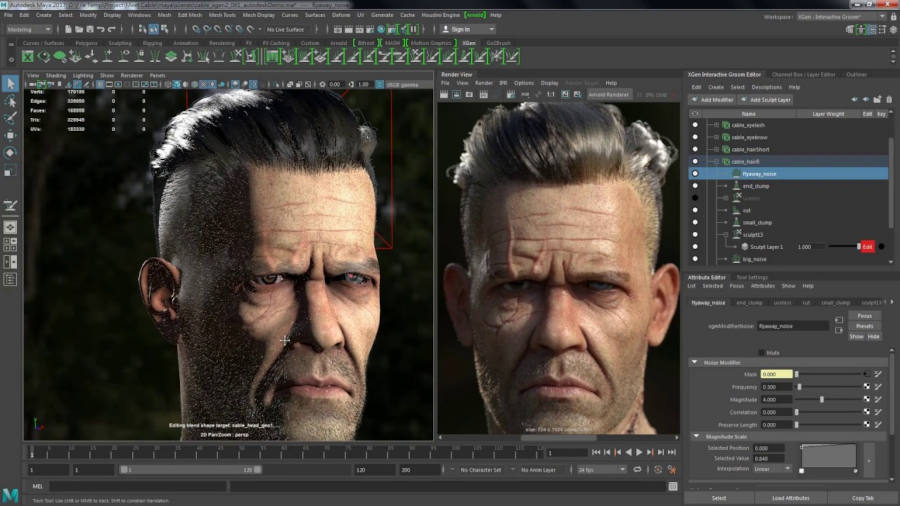 In last blog we had discussed about various uses of 3D modeling and also detailed discussion of few 3D modeling softwares and as promised here is the part 2 of 3D modeling softwares
Before we start, let us discuss in brief the previous blogs.
About 3D Modeling and Its uses
3D models have started to play a significant role for people in the market. Be it any sector, like medical, entertainment, architecture, engineering, product designing, etc. 3D models are applied everywhere as it creates an ease for one to understand the technicalities for each one belonging to the same field or another. Each process can have many more complicated processes in itself, and for the same, 3D models are applied as it can virtually display each part and also make it easy for the technical and non-technical staff. For the investment purpose, when one shows these models, it indicates that the plan is well discussed and deep research is done. Not only does this help the investors to understand in what project they're going to invest and makes them feel confident.
To learn more about it in detail, read this blog on "What is 3D modeling and its uses" by Dream Engine Animation Studio, Navi Mumbai.
About 3D modeling softwares discussed before 
To learn about The 3D modeling softwares that we have discussed before read this blog on Best 3D Modeling Softwares 2022! (Part-1) by Dream Engine Animation Studio, Mumbai

Modo
Modo is positioned in the middle of this list as one of the most accessible yet capable 3D modeling and animation programs. Though powerful, it is less commonly used in professional settings than the other programmes on this list, yet its unique layout and capabilities make it worthwhile to explore. It is amongst the most useful 3D modeling software.
ACCESSIBILITY
Modo provides a sophisticated 3D modeler with a logical and user-friendly tab layout. Its user interface is highly adjustable, so if you have a preference or want to experiment with your UI, it's simple to change.
Despite originating from Foundry, the makers of several popular 3D production pipeline tools, Modo appears to have a smaller audience. Nonetheless, there is a devoted fanbase, which frequently extols Modo's advantages over Blender (better layout, more straightforward modeling and so forth). Foundry has a good variety of Modo tutorials that should enable anyone new to the software or 3D modeling in general to get started, although there is significantly less user material than in other programmes.
FEATURES
MeshFusion
The software's MeshFusion Boolean modeling space has been upgraded in recent releases, providing for more flexibility in changing specific mesh properties. Designers can give meshes a role that determines how they interact with one another. A mesh set to layer – by – layer trim, for instance, would remove its shape from a positively mesh, whereas a mesh set to junction trim would remove it all on the positive mesh save the intersection of the two meshes. It's a simple approach to create meshes, similar to the boolean function in some very basic CAD programmes like Tinkercad, but Modo takes it to a whole new level.
Render Booleans with mPath
Modo features its own raytracing system, known as "mPath," and recent revisions have made animating effects with boolean actions at render time much easier. Modo's 15.2 release notes provide the most basic example: integrating a cutout animation in a rendering. It shows how the casing of a product rendering is cut away to reveal the copper interior in a video. If you're using it for product design, the feature is perfect for presentations, but that also offers plenty of possibilities for demonstrations as well as simple animation in any application.
Custom Tools by Toolpipe
Modo, more than other 3D modellers, has a unique interface, as well as customisable tool versions. Users can develop new tools from the program's more succinct starting selections, modifying the way they feel and interact with models, using the program's custom tool creation capability, dubbed "Toolpipe." This amount of customization isn't for everyone, but it does give Modo a unique customisation experience by allowing it to keep tool clutter to a minimum. In a manner that other software can't, users can modify tools to meet their needs as well as streamline their workflows.
SCALABILITY & PRICING
Modo costs $70 per month to $690 per year for individual users, which puts it on par with more widely used professional tools. It's worth mentioning that Foundry requires businesses to purchase a business license for an undisclosed fee (though we're guessing it'll be close to the cost per seat of an individual license).
While the cost of a full Modo license is comparable to that of other 3D modeling software, Modo indie, a slightly scaled-back version of Modo accessible on Steam for $15 monthly or $10 monthly on a six-month basis, is a more economical option. This version retains the majority of Modo's fundamental capabilities, allowing you to model in a similar manner to the more expensive version, but it is a version behind the full Modo and is only available for commercial usage by individuals and single proprietorships.
Regrettably, Foundry is ambiguous on what is restricted in Modo indie. According to Steam reviews, Foundry does not handle Modo indie well, as well as exports are reportedly restricted to 100,000 polygon. Take it as you will. Still, many recent evaluations just direct would-be users to Blender instead.
Ideal for:
Modeling can be done in two ways: directly and procedurally. Modo has sculpting and animation tools, although they're not the software's strong suits. Customizability and process speed in polygons, as well as subdivision surface modeling, are its primary selling factors.
It's difficult to make a recommendation for the best 3D modeling programme. The top applications have a lot of feature overlap, which prompts consumers to pick their favourite software based on the unique characteristics it offers or other minor preferences. The programmes listed above are our picks for the best of the best, but if none of them tickle your fancy, there are plenty more we considered but didn't make the cut. We've included a couple of our favourites below that could be more suitable for you.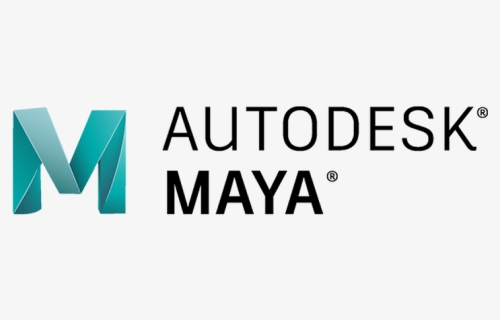 Autodesk Maya
Autodesk Maya is a strong 3D animation software that is used by professionals in the field for high-quality stunning visuals and motion graphics. It has been an industry standard for a substantial part of its 23-year lifetime.
Early on in its life, high-profile achievements of projects that used Maya established the program's popularity, with it being reported that a large percentage of Best Visual Effects Academy Award winners went to films that used the software in its production throughout the 2000s.
Maya is popular because of its customizable workspaces, which allow users to tailor the software to their specific workflow. Maya's polygon, NURBs, and sculpture modeling tools, as well as a UV editing tool, provide 3D modeling capacity, but it is distinguished by a bewildering array of animation and rigging features that go beyond pure modeling.
Maya's cached playback function, which enables live watching of animations smoother and faster than rival 3D modeling applications, is favoured by some. Recent enhancements include a revamped unique experience with gamified introductions towards the software and key functions, making for a much softer landing.
Unreal Engine
It won't be long before Epic's Unreal Engine tool allows you to do everything you can imagine in the digital environment. Unreal now has 3D modeling capabilities, allowing you to create items and scenes directly in the engine rather than having to model them in other applications first.
It's not as powerful as other, more specialised tools, but Unreal's interface with another Epic product, Quixel, is a significant plus. You gain access to Quixel's massive Megascan photorealistic asset catalogue as an Unreal Engine subscriber, and you can use the Bridge tab to swiftly drop them into Unreal.
It's a quick way to create photorealistic environments, and if you're creating a gaming world, you're already in the right place to turn your models into software applications.
Unreal Engine's strengths as a tool for interactive entertainment include rigging, animation, and skinning your creative works, but the ability to flesh out hard and soft body concepts from scratch is fantastic.
Finally, Epic Games' recent purchase of Sketchfab solidifies the company's position as a 3D modeling platform. Sketchfab's 3D asset marketplace is expected to keep pace with Unreal Engine and Epic's other 3D services in the future, if not become even more tightly linked.
However, one of Unreal Engine's most appealing aspects for any use case is that it is free to use until gross income reaches $1,000,000, after which a 5% royalty charge applies.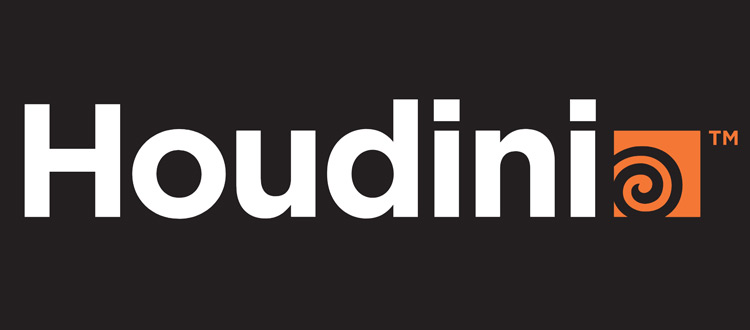 Houdini
Houdini is a 3D modeling software that specializes in emergent gameplay and simulation for animation. It's responsible for some of Hollywood's most breathtaking images in films like Disney's Frozen.
Its node-based workflow provides a basic perspective on complicated scenes while allowing changes to cascade through the project with minimal user intervention. Building huge assets with uniformity and a sense of location according to the users' standards may be a breeze with procedural modeling tools.
While model creation is possible in Houdini, thanks to that Houdini Engine plug-in and distribution mechanism, the application also works well with popular 3D modeling software from other firms. This enables Houdini-created project pieces to be exported for collaboration into 3ds Max, Cinema 4D, and Maya, acting as smart resources in a remote working workflow.
Houdini is also accessible with Indie as well as free learning licenses, allowing it to be used in low-budget productions while maintaining scalability. However, unlike Blender, it is not free for business usage, while Blender doesn't come close to Houdini's simulation capabilities.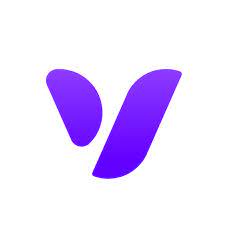 Vectary
Vectary stands out among other 3D modeling tools because it is a browser-only application. Despite this, and despite the assumption that this aspect limits it, Vectary is a very useful tool for designers.
Vectary provides a viewport for creating your 3D creations with tools and shortcuts that, according to the company, eliminate the monotony of 3D modeling. The service is advertised as "made by 3D designers, for 3D designers," and we can see why, given the ease of use and rapid and snappy nature of its features.
Vectary's layers of modifications are nondestructive, allowing you to easily row back or make arbitrary decisions on the fly.
Vectary also has a large asset library, making it simple to populate a scene or construct your way to a better object.
Personal use has been free, but to use the tool formally as well as collaboratively, you'll need to sign up for a membership, which starts at $12 per month.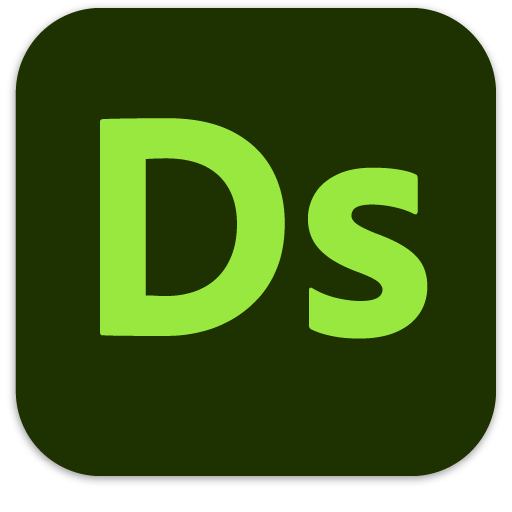 Adobe substance 3D designer
Adobe Substance 3D Designer is an endpoint graphing instrument that enables you to create 3D elements and textures starting from scratch. It's part of Adobe's Substance suite of apps.
The material graph determines which 2D textures to use for 3D models, while the model network, in a similar manner, allows you to parametrically build 3D models.
Adobe's segmented cloud solution splits what many 3D modeling tools can do over numerous apps. You'll need the entire Substance Suite to control the entire model production pipeline from the start, but Substance 3D Designer will suffice for basic model development.
Closing:
Today, 3D animation plays a key role in the market, and choosing the right option for each project is critical. Otherwise, there's a good possibility you'll make a mistake.
Because it is impossible to have extensive information and expertise about each software, it is advisable to employ an animation studio, which has an experienced and creative team, each of whom has a unique speciality and understanding of various software. Furthermore, they have a competent and advanced system, as creating 3D models is fairly challenging.
Today, practically all sectors employ 3D models because we live in a world where technology is rapidly evolving and everyone is working to develop new approaches.
Collaborate with Dream Engine Animation Studio, Mumbai.
Dream Engine Animation Studio, Navi Mumbai, as a 3D animation company, can assist your team in explaining complex product functioning and illuminating or else hidden procedures. We not only use cutting-edge animation technology, but we also make it a point to collaborate with our clients at each and every stage of the animation process, from the original proposal to storyboards and even beyond. We are committed to enhancing your ROI by learning about your opportunities and challenges, then telling your product's narrative through persuasive as well as artfully gorgeous animation.
The Navi Mumbai-based Dream Engine Animation Studio is a one-stop shop for 2D and 3D animation for the education, medical, engineering, architecture, and entertainment industries. The Dream Engine Animation Studio in Mumbai provides a wide range of animation services to help businesses promote their innovative services and products.
If you are looking for an animation studio to help you enter the smart world of 3D animation, contact Dream Engine Animation Studio, Mumbai right away.
You can also follow us and connect to us on Facebook/ Instagram/ Twitter/ LinkedIn
You can watch the work of Dream Engine Animation Studio, Mumbai on our YouTube channel.
Fair pricing, no hidden fees, and unrestricted humility to improve your client service.
Keep your mind at ease by working with the most experienced, vertically integrated team of enthusiastic storytellers and a highly efficient collaborative approach.
We believe that art cannot and should not be created. As a result, we make certain that each film is hand-drawn and that you have complete ownership of it.