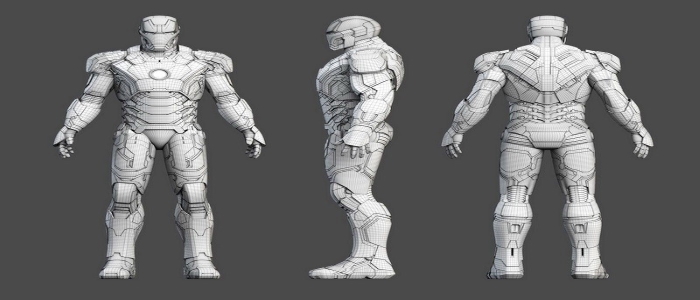 Construction is no exception to how technology is affecting practically every business. Three-dimensional (3D) modeling is one type of technology that has recently had a significant impact on the building sector. 3D models play an important part in today's construction projects since they can increase efficiency and make work easier.
3D modeling for earthworks, including machine control, can, among other things, improve equipment operation accuracy, increase jobsite efficiency, and save expenses. So, what exactly is this technology, and how can you use it in your next project?
3D modeling is among one of the most common topics heard and Googled today. So, first let us know what precisely is 3D modeling?
What Is 3D Modeling?
When a 3-dimensional object is created by using certain software, it is known as 3D modeling. The design might or might not be created in real life. This design created in 3 dimensional space is called a 3D model.
In technical language, the technique of manipulating polygons, edges, and vertices in simulated 3D space to create a 3D representation of any surface or object is known as 3D modeling.
About 3D Modeling
3D modeling can be watched in movies, animations, and video games that feature alien and inventive animals and architecture. Manual 3D modeling is done by experts in 3D production software that allows an artist to create and deform polygonal surfaces, or by scanning real-world things into a set of data points that can be utilized to digitally represent the objects.
In the construction industry, 3D models of a worksite can be utilized to manage machines. The points, lines, and surfaces which make up the actual environment are included in these representations. They make use of coordinate data, which shows where horizontal and vertical points are in relation to a reference point. Because of these spatial linkages, the representation can be viewed from a variety of perspectives.
Machine control uses a variety of positioning sensors to offer feedback on things like intention grades and bucket or blade position to machine operators. The machine operators can use the 3D model to confirm that the work is done correctly. Workers may find the replica's points in the field using GPS technology, and sensors on machines can inform them where they are in relation to the model's points.
These control techniques assist teams in turning the 3D model into reality by directing equipment to precisely produce the lines, points, and surfaces as depicted in the model. 3D models can also be used for project, design, and compliance monitoring evaluations by teams. These models are particularly useful for pre-bidding because they allow contractors to try out several designs and explain their thoughts.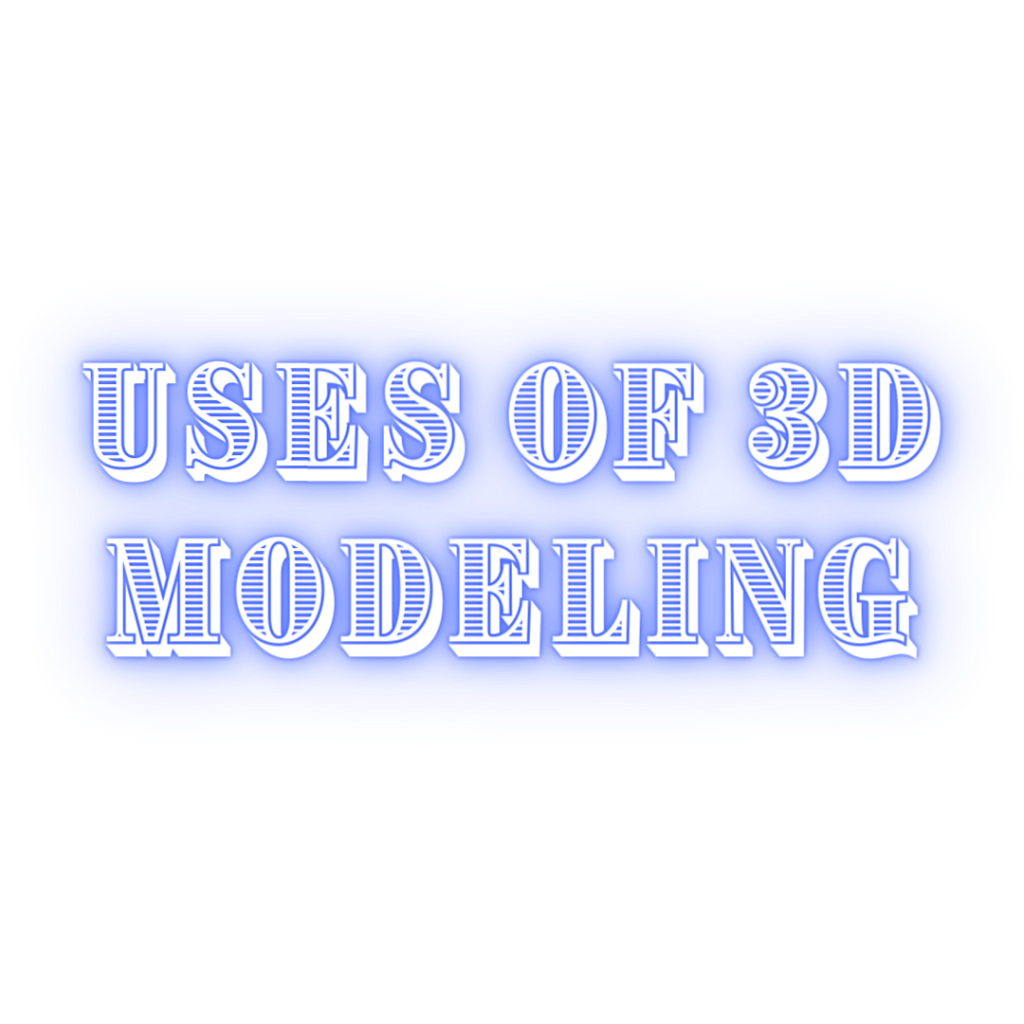 What Are The Uses Of 3D Modeling?
3D modeling hits a sixer in the field of use without a doubt, as it not only helps a single industry but various ones by playing an important role in their projects. Many businesses employ 3D modeling for a variety of projects, and we probably use a lot of 3D-modeled things without even realizing it. The possibilities are unlimited when it comes to 3D modeling. It's a truly adaptable medium that may be applied to a wide range of applications. Let's look at some of the most common 3D modeling applications:
Creating a game
Game development has been the most well-known application of 3D modeling. Characters, sets, objects, and entire worlds are all created using 3D models in video games. Immersion is essential to every excellent game, and 3D modeling is a terrific approach to creating immersive experiences.
3D modeling is especially significant in the field of virtual reality gaming, which is a rapidly growing industry. Virtual reality games completely immerse users in the gaming world, allowing them to explore vast three-dimensional universes.
3D Printing
3D printing is a technique for creating three-dimensional objects.
It's understandable that 3D printing would be impossible to do without 3D modeling. 3D printing transforms 3D models into actual items that may be utilized for whatever you want. There's a lot more to 3D printing than just little miniatures and toys from home printers; there are countless practical applications.
As we observed in our open step on 3D printing in healthcare, 3D printing is widely employed in healthcare and has life-changing implications. It's been used to produce anatomically precise models for surgical planning and also to make a custom-built prosthesis as well as implants.
Architecture
Architecture is another prominent application of 3D modeling. Architects can go beyond the usual practice of hand-drawn architectural blueprints by  using 3D modeling. Thanks to advances in technology, we can now create a three-dimensional image of a building before it has been fully constructed.
This is tremendously helpful when pitching or presenting the finished product to other stakeholders. 3D modeling, which is essential in modern building design can highlight possible flaws with structural components that 2D designs cannot.
Animation
A 3D model may be entirely rigged and animated once it is created, which is particularly useful for animation. When making movies and TV shows, animators employ 3D models to create a clean, seamless effect. 3D modeling is utilized to design scenery, characters, sets, and much more throughout the process.
The majority of animated films will make use of 3D programming software. However, the ability to animate is not limited to animation. It can also be used for special effects in films, among other things.
However, each one of us is no stranger with the fact that the animation plays an important role in each business sector. If you are not aware and want to learn the signs that indicating its the time you use animation read this blog on Signs you need animation by Dream Engine Animation Studio, Navi Mumbai.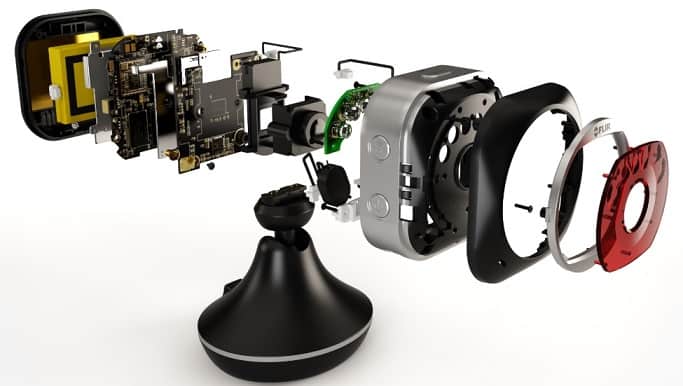 Product Designing
We are living in an era where new products are launched each day, and this has created a very competitive market. And we all know that something compulsory in a competition is perfection, planning, experimentation, and pre-visualization. Something that supports all this is 3D modeling. Before the actual product development, companies create a 3D model for a sample and perfect visualization. This helps the entire team to understand the project and their role, irrespective of whether the staff belong to the same field or not. Therefore, 3D modeling plays a significant role in product designing.
Engineering
Creating 3D designs of complex machinery is an example of how 3D modeling may be used.
Why is 3D modeling so important in this field? — Enable the development of precision tools and equipment
Engineering has progressed far beyond our wildest expectations. We now have a wide range of complicated machinery for a variety of sectors. Precision engineering, for example, may necessitate the use of high-powered laser cutters capable of producing sheet metal standards to the tiniest of tolerances. What do you believe the design of these machines is like?
Engineers can use 3D modeling to see their machinery and processes in greater detail. They may look at each 3D part separately if a machine contains hundreds of little parts. They can also utilize 3D modeling to connect the elements to build the machine as a whole. This verifies that everything is in place and working properly. It reduces errors, as well as waste and unnecessary spending.
Engineering operations no longer require the use of pen and paper plans. Instead, 3D modeling can be used in a relatively short time and for a fraction of the expense. Engineering has been brought into the modern world thanks to 3D modeling, which has helped to replace numerous inefficient approaches.
Manufacturing
Creating things with 3D modeling and printing is one example of how to use 3D modeling.
Why is 3D modeling so important in this field? – Reduces the amount of time it takes to complete a project.
Manufacturing is always changing. In the past, items were created entirely by hand, employing laborious and time-consuming methods. With the passage of time, we began to observe the introduction of automation – for example, in Henry T. Ford's early factory lines. With 3D modeling and printing, we've entered a new era of productivity and detail.
3D printing was initially seen as a novelty. People used the printers to make useless objects because they were pricey. However, when technology grew more affordable, it began to be used more frequently. 3D printing is now used for a wide range of applications.
Anything from tools through office equipment to entire buildings can be built by us. Rapid prototyping refers to prototyping in a short amount of time. It also produces little waste and promotes exceptional inventiveness.
3D modeling is the foundation for 3-D printing. Manufacturers will initially use a computer to build 3D models. After that, the design will be sent to a 3D printer, and the finished object will be constructed. For years to come, 3D modeling should hopefully alter the manufacturing industry.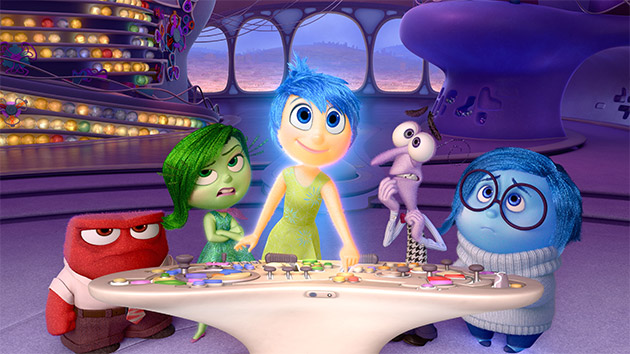 Filmmaking
Physical fabrication of 3D models for catic props is an example of 3D modeling in action.
Why is 3D modeling so important in this field? – We can't even imagine what CGI plus props are capable of.
Compare and contrast cinematography 30 years ago with today's world. CGI was unthinkable in the past, so we had to rely on stop motion as well as other techniques. CGI has had a tremendous impact on the film industry since the 1980s. 3D modeling is an essential component of today's filmmaking.
Filmmakers can employ 3D modeling to generate incredible CGI graphics that would be impossible to achieve with traditional methods. We can also create full 3D modeling worlds and new planets — the possibilities are truly limitless.
Consider some of the most recent releases, such as the Marvel superhero series, which includes blockbusters like Avengers: Infinity War. How many of those movies could have been made without the use of 3D modeling and CGI? None of them, in fact! Would characters like Groot or Iron Man have been possible to create? Would worlds and areas like Wakanda and Titan have been possible for them to create? Most likely not.
Adventure film projects can be achieved thanks to 3D modeling, and we can experience movies like never before. Thanks to the wonders of CGI and 3D modeling, film projects that were once only a pipe dream are now a reality.
Healthcare
Visual representation of human organs is an example of 3D modeling in action.
Why is 3D modeling so important in this field? – To have a better grasp of the human body and medical procedures.
3D modeling, like many other sectors on this list, has considerably improved healthcare and medical science. This method is employed in the pharmaceutical sector in a number of ways, some of which are given below.
3D modeling, for starters, can be utilized to view the human body. Medical students used to study plastic skeletons as well as model organs back in the day. We can now make CGI replicas of our bodies using modeling. Anything from our cardiovascular system to our brain's neurons to the anatomy of our lungs can be studied. This has increased our understanding of the human body as well as our teaching methods.
Second, 3D modeling can be employed to aid in the creation of artificial organs & medical devices. Modeling programs can be used to build novel equipment designs, like scalpels and forceps. They can also use them to construct prototypes for testing in combination with 3D printers or CAD equipment.
In other words, we now have access to a wide range of tools, technology, and study aids that were previously unavailable.
Scientific Investigations
Weather prediction models to aid damage management are an example of 3D modeling in action.
Why is 3D modeling so important in this field? – Enables us to delve deeper into our surroundings.
In the last 20 decades, scientific research has flourished, thanks in part to 3D modeling. This method has a wide range of applications in a variety of scientific fields.
We have climate models plus projections to begin with. The use of 3D modeling has revolutionized the way we examine and forecast weather. Climatologists can design weather zones and simulations using specialized modeling tools. This can be used to visualize climate patterns and predict how severe natural disasters like hurricanes and earthquakes would behave and what impact they will have.
Then there's geology as well as the natural world. Scientists have begun to map out our world using scanning technology and 3D modeling. There are large cave networks in some countries, for example, and 3D modeling can be used to map out these tunnels so that they're being explored.
Finally, chemists can examine the intricate chemical structures of many elements and atoms using 3D modeling. They can use this to show almost anything, including objects that aren't visible to the human eye.
Marketing
3D depictions of products rather than physically making them are an example of how 3D modeling may be used.
Why is 3D modeling so important in this field? – To make it easier to develop marketing materials
Every aspect of our life is influenced by marketing. When you're at home, at work, or going down the street, how often do you see or hear marketing? Billboards, television commercials, flyers, and social media are all examples of marketing. Companies would be unable to effectively advertise their products as well as raise awareness of their offerings without marketing.
For marketing materials, photography has always been the major means of creation. Businesses would pay a professional photographer to do a full studio session with intricate lighting, flashes, or other gear.
The photographer would shoot a series of outstanding photographs of the company's products, which would be utilized in advertising materials. This was a time-consuming and costly procedure.
Thanks to programs like Photoshop, companies have been able to lessen their reliance on photography. Businesses can now develop promotional materials in a fraction of the time and expense by combining this with 3D modeling. Product catalogs and advertising media benefit greatly from 3D modeling.
Products may be seamlessly integrated into any setting. Textures, designs, shapes, and sizes may all be modified with a few mouse clicks as well. Props and pricey marketing settings aren't required as often.
If you belong from any of the industries mentioned above or want to learn and discuss how 3D modeling can help you contact us without wasting a second.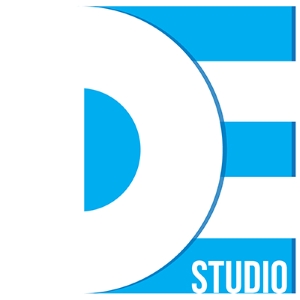 Collaborate with Dream Engine Animation Studio, Mumbai.
Dream Engine Animation Studio, Navi Mumbai, as a 3D animation company, can assist your team in explaining complex product functioning and illuminating or else hidden procedures. We not only use cutting-edge animation new tech, but we also make it a point to collaborate with our clients at each and every stage of the animation process, from the original proposal to storyboards and even beyond. We are committed to enhancing your ROI by learning about your opportunities and challenges, then telling your product's narrative through persuasive as well as artfully gorgeous animation.
The Navi Mumbai-based Dream Engine Animation Studio is a one-stop shop for 2D and 3D animation for the education, medical, engineering, architecture, and entertainment industries. Dream Engine Animation Studio in Mumbai provides a wide range of animation services to help businesses promote their innovative services and products.
If you are looking for an animation studio to help you enter the smart world of 3D animation, contact Dream Engine Animation Studio, Mumbai right away.
You can also follow us and connect to us on Facebook/ Instagram/ Twitter/ LinkedIn
You can watch the work of Dream Engine Animation Studio, Mumbai on our YouTube channel.
Fair pricing, no hidden fees, and unrestricted humility to improve your client service.
Keep your mind at ease by working with the most experienced vertically integrated team of enthusiastic storytellers and a highly efficient collaborative approach.
We believe that art cannot and should not be created. As a result, we make certain that each film is hand-drawn and that you have complete ownership of it.
Closing:
We are living in the 21st century where the only limit to technology is the sky and we have a lot of people looking towards the sky with the intention to adopt it so 3D modeling is really playing a significant role in the industry today and one must adopt it as it has many perks.