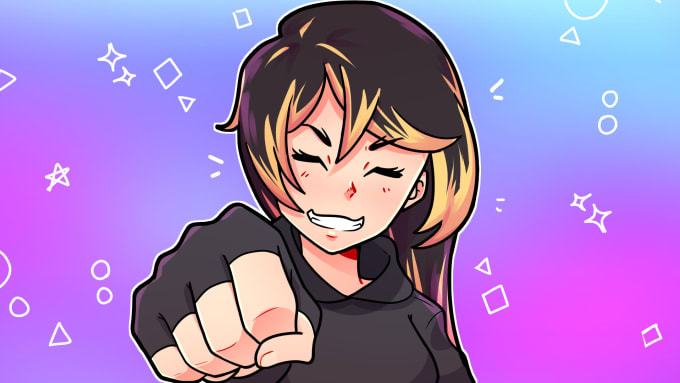 As content creators and digital natives, we're constantly assaulted with the latest trends, tips, tactics, and ruses (okay, maybe not those last two).
The utilization of video is one of the most popular digital trends.
You may have contemplated including animation into your video sales letters, explainer videos, and other marketing materials. If you do, you'll be following in the footsteps of many huge organizations and great start-ups that have benefited from the medium.
We've previously blogged about different types of animation, how animation benefits other industries and many more. But we're not going to go over them again here. Instead, we'll concentrate just on the signals that indicate that you should employ animation right now animated video.
Why do you have a strong desire to use animated videos?
It's all about telling a story with content. Your major purpose as a content creator is to offer a message that motivates, persuades, and convinces your audience to take action, whether it's a tale about your product, your customers, or even compliance improvements.
The story, on the other hand, is only as excellent as its implementation.
Consider that for a moment. Your audience will be less likely to take action if you have a fantastic narrative but communicate it poorly. This is when animated video comes in handy.
Animated video is a rich, engaging medium that is low-cost, easy-to-manage, and will make your important points stand out. It provides all of the advantages of a visual medium while requiring far fewer resources than you might imagine.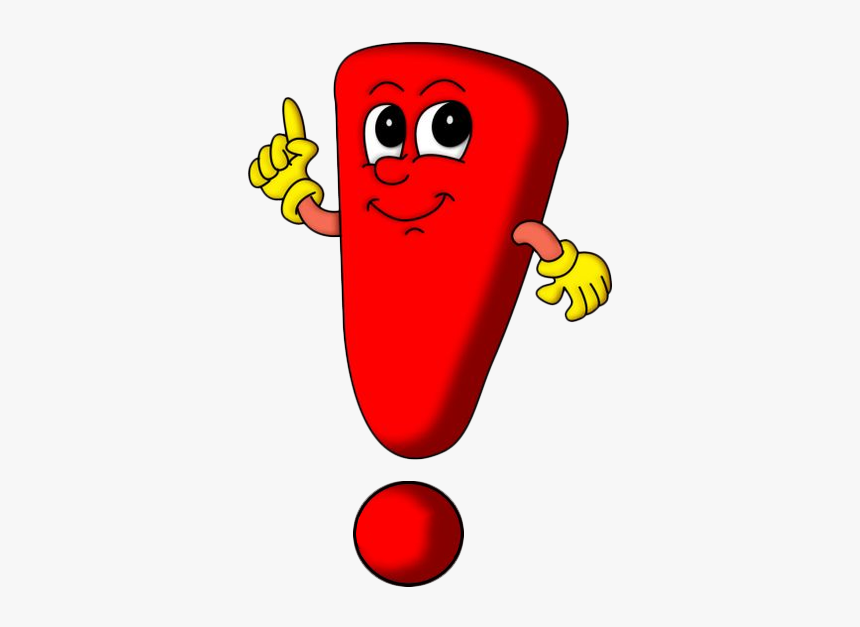 Signs that it's the time to opt for animations!
Your intuitions always guide you! If you are here reading this article it's sure that you have been guided by the universe.Your intuitions have been sending you a sign if you related any of these. If yes, just grab and believe your intuitions and call us right away.
You're naturally inquisitive.
Many people spend their days battling boredom and accepting the people, situations, and environment in their lives without question. That isn't you, though. You want your clients to fall in love with all of your products and services while you're at your finest. The list of your products or services that you want your customers to be interested in for the rest of their lives, and that will light up a spark of enthusiasm in their minds when they discover something new you're offering.
Animation has always had the capacity to pique people's interest and excitement, even though they have been growing up surrounded by it. Animation constantly has something fresh to offer them and keep them entertained and enthusiast.
You want to show your customers that you have a thoughtful, aesthetic eye.
Perhaps you were the kid who doodled intricate images and stories on the side of your math homework and subsequently realized that if there had been a video that could have helped you understand the concepts better and in a more engaging manner, it would have been a game changer. Or you've always been drawn to and admired artistic pursuits and hobbies. Your eye was drawn to good design, and your instinct for what is pleasant to the eye can help you promote your product and guide you along the route of animation video is the answer.
Customers are always drawn to anything unique and appealing, and animation is a great approach to attain this goal. By offering animated videos to your customers, you demonstrate that you have the potential to help them live the life they've always imagined. The fantasy realm of their imaginations.
You want to make your customers think.
Do your customers think highly of your service? Do your customers appreciate your product's logic and order? Do you utilize logic to arrive at your conclusions when making a decision or fixing a problem? Do you want your clients to be always interested in how things operate and how you make things work for them? Analytical thinking is frequently connected with the sciences, but it is also a crucial component of all animation videos.
Yes, all of these questions can be answered using animation videos! Customers will remember you if you show them something different and intriguing from your competition by watching animation. In this congested competition, effective use of animation can set you apart and make you stand out. A good animation movie may effectively explain the tale of your product or service, as well as how your product or service is the solution to your clients' problems.
When you are the topic, you want your clients to concentrate intensely.
People have the ability to lose themselves in a sketch or a video for hours on end. Perhaps you'll always find them glued to a fascinating topic on Twitter, never missing a beat. Whatever it is, if it piques their interest, they can focus and give it their undivided attention.
Furthermore, it is highlighted in their subconscious thoughts by their brain. You've just had a thought about animation and recognized that sure, animation can do it! You did, didn't you? Yes, animation has the ability to excite them about a variety of topics that they would never be interested in otherwise! Because animation is unique and has the capacity to connect with customers through emotion and story.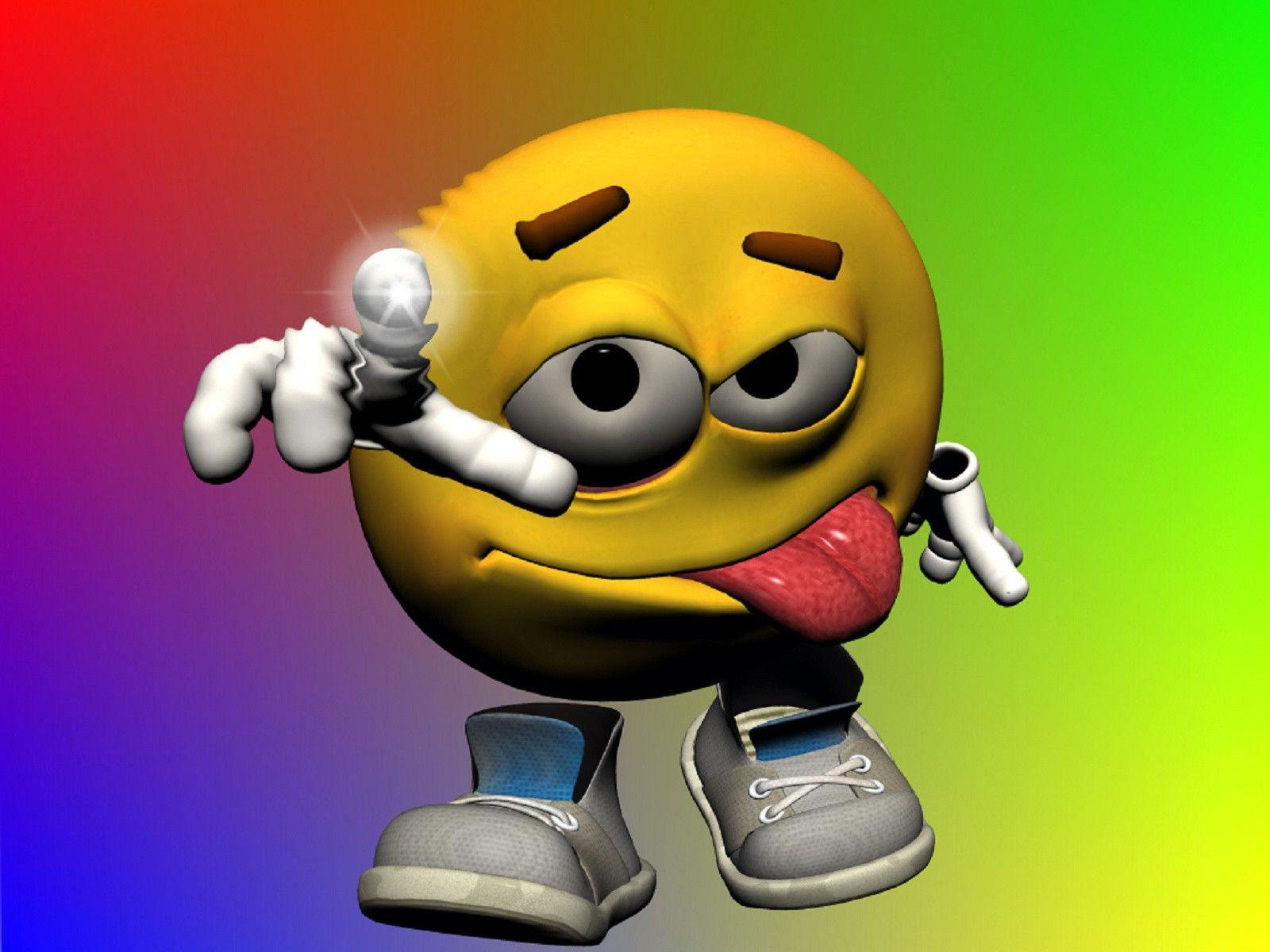 You aim to win clients by having a nice sense of humor.
Do individuals appreciate it when others make them laugh and smile? Do they enjoy comedy and the subtle movements and gestures that elevate jokes? If they do, use laughing to show them how your product or service may benefit them!
If you illustrate the same with animation, they will undoubtedly go nuts and find it really appealing. Create an animation video to make people giggle and fall in love with your company right away! And, of course, your sense of humor contributes to the amusement of this animation, demonstrating to your consumer how clever you are, as making someone laugh is not easy!
Don't worry if it's difficult for you to come up with something humorous that you know would make people laugh. Simply contact an animation company, which has a team of experts that are both creative and experienced in bringing ideas to life! You can absolutely approach Dream Engine Animation Studio in Navi Mumbai to bring your product to life, as we have been serving animation since 2013, which has allowed us to accumulate a lot of knowledge via a number of successful projects.
According to Vasilieva, animation is frequently related with humour in a very direct way. You probably think of cartoons when you think about it. "Emotional empathy combined with a decent sense of humour would go a long way toward making interesting and appealing animations," she says. People in animation videos have a keen understanding of body language, attitude, and gestures, and they frequently exaggerate these visual cues for added effect.
You want to demonstrate to your clientele how concerned you are about their well-being.
You could never bear signing your name to a sloppy work of art or a half-finished project. When you think of design or animation, you instill in your customers a desire to get started, an itch in your fingers to bring a concept to life. Passion for your customers, regardless of what other qualities you have or don't have, is what actually builds or ruins a brand.
You demonstrate to them that you care about their convenience by offering animation. By providing them with animation, you are providing them with access that is available to them 24 hours a day, seven days a week, for the rest of their lives. These videos are useful because they can pique your clients' attention, making it easier for them to discuss it with other individuals they want to tell about the product or service you're offering. These videos allow them to learn and comprehend at their own pace.
Providing these films demonstrates how much you care about your clients, and that you not only care, but also take steps to prove and demonstrate to them how important they are to you, and that you are always available to them.
You want to improve the user experience 
Focus
Animation can be used to draw a user's attention to a certain area of the Webpage. When you click a photo gallery, the rest of the page darkens, drawing your attention to the gallery.
Hint
Animation can be utilized to provide users with usability tips. When you first visit the CNN website, for example, the site scrolls down and asks if you want to make the US Edition your default. Without the animated hint, this feature would be harder to find.
Notify
A user can be effectively notified that a task has been completed or that something needs their attention by using animation. For example, Apple's taskbar uses a bouncing animation to alert you when a programme requires your attention.
React
Animation can be used to signify that an activity has been completed or that the interface is functional. The small "loading" bars and animations that appear while a website is loading are the most common illustration of this.
Orient
Animation can assist a user in orienting themselves on a page. This is widely employed, for example, when a website's menu creeps down rather than appearing suddenly. It's easier to see what's happened on the page by animating the menu. Otherwise, visitors may become perplexed.
Increase Viewer's Retention
Animation-based learning can improve a viewer's memory abilities in addition to helping to simplify abstract information. Animations are excellent audiovisual attention holding resources, in case you didn't know. The human brain is capable of processing visual information fast and efficiently. Furthermore, scientific evidence suggests that individuals process and retain visual information more quickly than words. However, for simple retention of attainment, a combination of both auditory and visual demonstration material is required.
Also, keep in mind that people are drawn to things in different ways. While some people like practical demonstrations, others prefer reading, and still others are visually drawn to them. You can meet a variety of illustration styles with an animation-based example, as it can include all of the styles stated above into a single video.
Do you want to get people's attention and improve your completion rate?
Customers frequently find traditional reading methods to be tedious and dull. Some people can spend hours reading a paragraph without comprehending it, resulting in a limited attention span and a low completion rate. Animation-based illustration, on the other hand, provides a speedier and more enjoyable method of comprehension. Clients can be amused while also being educated. As a result, you can be confident that using the demonstration method will help you enhance your visitors' attention and completion rate.
You want to be able to easily explain complex concepts.
When it comes to animation, we noted before that no concept is off limits. Because of this absence of constraints, animation reigns supreme when it comes to presenting complex or abstract concepts that would be difficult to convey with live action.
Explaining how we think dreams work, or how time works in a black hole, can be difficult to do with just copy, and nearly impossible with live action. This is where animation shines the brightest.
Want to Make Your Message More Emotional?
When it comes to blending emotion and storytelling, animation excels. Capable of developing compelling characters and a compelling story that resonates with audiences on a deep level. The combination of sound, imagery, and story is a powerful combination that will appeal to audiences.
Businesses who wish to engage their audiences on a deeper, more intimate level should use animation.
You want to increase conversions.
According to studies, incorporating videos on landing pages boosts conversions by 86 percent. When it comes to audience engagement and watch-ability, animated videos outperform other genres of video. This means they have a phenomenal conversion rate, which is among the highest among marketing content types.
Do you want to improve the SEO of your website?
Google's algorithms, like humans, enjoy animated video. Including them on your site will help it rank higher in searches and improve its SEO.
Viewers will spend more time on your page watching the material if you have an appealing animation. This increases the amount of time people spend on your site, which is a criterion Google considers when deciding which pages to display in its search engine.
According to studies, search results with a video thumbnail can double search traffic.
You want your company to be noticed.
Video content is oversaturated on the internet, as we all know. In fact, in the not-too-distant future, it's expected to account for 87 percent of all internet traffic. With so much competition, it can be tough to create material that is both exciting and engaging.
In a world of uninteresting presentation films and monotonous testimonials, animation may help your company stand out. They are significantly more likely to be seen and remembered by individuals who see them due to their level of inventiveness, assisting your business in cutting through the noise.
You'd like to broaden your horizons.
There's never been a more connected moment than now, thanks to social media. Because of the instantaneous transmission of information, everything has the potential to 'go viral' and be seen by millions of people. After all, according to a 2018 study, the two most popular internet activities are social media and watching movies.
Creativity is valued by online audiences. If something strikes a chord with them, they are more inclined to tell their friends and relatives about it. Animation is difficult to beat when it comes to this type of information.
You Want to Build Relationships
When it comes to marketing, HubSpot discovered that 50% of consumers prefer video to other types of content. Video offers a more personal and engaging element to the experience, which appeals to viewers. The advantages become evident when you consider animation's capacity to convey a message and its creative potential.
Do you want something that has a broad appeal?
You probably watched cartoons when you were a kid. Almost everyone has seen and appreciated the format at some point. Children aren't the only ones that enjoy animation. Take a look at the huge popularity of shows like Rick and Morty, The Simpsons, and Family Guy to discover how popular animation is.
You want to set yourself apart from the crowd.
Digital marketing is becoming a more competitive field, and it's critical for your company to stand out. Because it promotes you as a creative, original, and futuristic organization, an animated video may quickly set you apart from your competitors.
You want to know your customers.
Consumers nowadays access web video content on a daily basis. According to a recent study, watching videos accounts for one-third of all internet activity time. As a result, in the competitive world of digital marketing, engaging your customers is critical, and it may be considered the first step toward making a sale.
As a result, you must employ content that gives you the best possibility of successfully engaging with your customer.
Animated videos are an excellent approach to attract potential clients because they allow you to communicate important information in a fun and engaging way.
You want to wow clients at sales meetings and draw attention to yourself at events.
In a sales meeting, what would you like to see? Is it better to watch a boring PowerPoint lecture or an entertaining animated video?
Using an animation in a meeting to get your point through to potential clients and make a transaction is an impressive approach to do so. Showing an eye-catching animation on your exhibition stand is also a great approach to lure people in and start a conversation.
You want your customers to comprehend what you're selling.
If a potential buyer doesn't understand what you're selling, they're unlikely to buy it. The concept and operation of your product are explained in an easy-to-understand manner through animation.
Your company's products and services are intended to make your customers' lives easier. When it comes to communicating stories, animated videos may be very effective. A 90-120 second animated skit depicting real-life examples of how your products and services will make your customers' lives easier will undoubtedly benefit your company.
Using an animated movie to promote your product, whether it's a whiteboard animation film or a 2D animation video, dramatically simplifies it. With the help of an animated film, you can simply break down how your product works to its most basic form.
You want to boost brand development.
Animated videos provide a fantastic opportunity to include logos, colour schemes, and brand imagery into your video in an artistic way. A series of animated videos can be used to establish recurring themes and brand icons.
Animated videos can be a powerful marketing tool.
Considering the aforementioned considerations, animated videos are a powerful marketing tool that may help you promote your company and products.
Want to make the most of your time.
Animations, unlike live-action videos, do not age quickly. Fashions from a few years ago appear absurdly antiquated in live-action videos. Choosing an animation instead will save you money because it will appear newer for longer and will require less regular updating.
In addition, an animated video has the capacity to convey information in a couple of minutes that might otherwise take hours to read or listen to. As a result, commissioning an animated video will save you valuable time.
Animation does not favor any certain age, race, or nationality when compared to actual human actors. Because the internet is rapidly becoming a worldwide marketplace, this is critical. As a result, your company must appeal to everyone, regardless of their demographic.
Enhances knowledge and skills
Visuals are used in animation in education to aid learning. It uses images to convey abstract concepts, giving students a vivid picture of the subject. For example, in science class, instructors can employ animation to teach cell biology. An animated movie can help students understand the structure of a cell. Learners can also learn about the functions of various organs in the body by watching such films.
The visual impact of animation on students is one of its most notable features in teaching. Because of their short attention spans, today's students frequently stray from the lecture and fail to learn successfully. Animated videos, on the other hand, are brief and cover only relevant subjects while capturing learners' attention. As a result, learners' abilities and knowledge are developed through short visual representations.
Learning is prioritized.
In education, animation combines enjoyment and learning. Complex concepts are covered in animated eLearning videos with simple images. The majority of the time, today's tech-savvy students choose to watch short, amusing films. As a result, rather than attending a lecture, learners are more likely to choose to watch a brief educational video. Also, if kids find an animated video entertaining, there's a chance they'll watch it again.
Furthermore, learners' attention is drawn to the screen by the use of compelling graphics. They become completely immersed in the learning process and are able to remember the information with ease.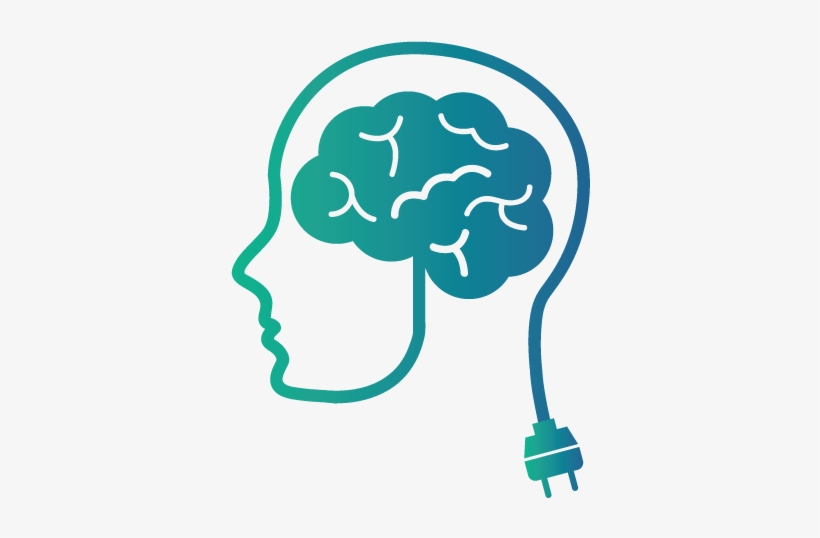 You want to learn by experience.
Virtual reality is used to present abstract concepts in education using animation. When AI and VR are combined, it allows for greater flexibility in learning complex ideas. Certain science experiments, for example, are frequently too dangerous to be carried out in real life. Experiments like these are difficult to carry out in real time, despite the fact that they are an important aspect of learning. Learning using animation allows students to participate in experiments that would otherwise be dangerous. Virtual reality videos depict real-life studies with pinpoint accuracy. It provides learners with an experience that they could only receive by putting the skills into practice in real life.
Another application of 3D animation in education is the demonstration of geometrical shapes in mathematics. Educators can utilize 3D animation to explain geometrical principles and how they are applied in the real world. It can also be used to highlight a variety of historical events in order to make history more engaging to learn. Furthermore, students cannot learn each idea realistically in an eLearning programme. Animation offers an alternative through experiential learning in this case.
Are you looking for a way to stoke your team's imagination?
With virtual reality, videos can transport students to a completely different universe. Animated videos give viewers a peek of topics that would otherwise be unfathomable. The employment of various colours, shapes, and images appeals to the imagination of the observer. As a result, individuals begin to conjure up abstract mental representations. In addition, as they explore possibilities through visual animation, teams build vivid inventive talents. They not only learn about the subject, but they also learn about technology. They learn how to use technology to make studying easier by turning anything into virtual reality. As a result, the team learns about scenario-based learning and improves their social and practical abilities.
Easily Obtainable
The cost of incorporating animation clips into the Business is cost effective. Animated videos, contrary to popular belief, are cost-effective. Businesses can utilize any type of animated video they want without sacrificing quality.  can utilize any type of animated video they want without sacrificing quality. Another advantage of employing animation videos in business is that it is easily accessible. Businesses can use a single animated video to demonstrate a large group of viewers for an extended period of time. Learners can also go back over a video for recapitulation and review. This means users can watch these videos whenever and wherever they choose. The only prerequisite is that you have an Internet-connected smartphone or PC.
Want Marketing that is interactive
Due to its multiple advantages, video is widely recognised as an excellent mode of communication. Depending on the retention patterns that they follow, different clients use different video styles. Clients are more involved and participatory when graphics and music are used. Customers engage with the content and easily grasp the lesson. In addition, when concepts are presented in the form of films, the memory rate is higher. One of the interactive marketing tactics is to gamify a product.
Want to improve your team's skills and knowledge by teaching them something new?
Visuals are used in animation videos in education to aid learning. It uses images to convey abstract concepts, giving students a vivid picture of the subject. For example, in science class, instructors can employ animation video to teach cell biology. An animated movie can help students understand the structure of a cell. Learners can also learn about the functions of various organs in the body by watching such films.
The visual impact of animation clips on students is one of its most notable features in teaching. Because of their short attention spans, today's students frequently stray from the lecture and fail to learn successfully. Animated videos, on the other hand, are brief and cover only relevant subjects while capturing learner's attention. As a result, learners' abilities and knowledge are developed through short visual representations.
Do you want to make your content more shareable?
Video and animation, by virtue of their emotive character, provide more opportunities for – and a higher possibility of – peer-to-peer sharing. This means that a superb piece of animated content could help you grow your audience and following naturally. Consumers are twice as likely to share videos with their peers than any other sort of material, according to the same State of Video Marketing research.
Simple to comprehend
We're informed that people's attention spans are shortening and that it's critical to "catch their attention." That is correct… But, once you have that attention, what do you do with it? According to Chartbeat, the average reader spends 15 seconds on a web page before moving on. Worryingly, that's just the time it takes you to read this paragraph! Animation, on the other hand, is ideal for making a big effect in a short amount of time. We believe that 90 seconds is the golden spot, and that we rarely go over 120 seconds – yet you can get a lot done in that time with a great script and images.
It also involves very little effort on the side of the audience, especially when compared to reading a dense page of text in a brochure, or even reading this post! This means that by using animation, you'll be able to get more of what you're saying across to your audience.
Want to make things more enjoyable?
Animation can also be used to make rather boring or complex content more engaging. The fact that explanation or 'how it works' videos have become so popular on websites over the last decade is proof that they work. That's because animation allows you to visualize whatever you can think of, which isn't necessarily possible with video. This gives you complete creative freedom, allowing you to let your imagination run wild.
You want it to be in charge.
The beauty of animation is that you can meticulously prepare every detail. While the process is creative and can be playful at times, the entire video is planned and designed before animation production begins. Scripts, storyboards, art direction, music, and voiceover can all be properly crafted and chosen in this way. You can use the review points at each stage of the process to assist influence the video's direction as it develops.
Despite the fact that no one wants to make substantial changes, they can be done along the way. That means you can be extensively involved in the process while also having the flexibility to change course if an idea emerges. It is because of this iterative nature that you have more influence over the end outcome. Unlike live action, animation is not affected by bad weather, underperforming actors, or staff members who are sick on set. When making an animation videos, there are fewer unknowns, and nothing is ever left to be "corrected in post-production." That isn't to imply that animated content always takes precedence over live action… If you're a lifestyle brand, a well-produced video could be just what you need.
Do you want to be hip and forward-thinking?
People, on the whole, enjoy good animation! It delights audiences and clients alike. And, as we've already said, this can lead to the spread of branded content. If you have a brand that thrives on being 'on trend,' it's worth exploring whether motion graphics could be a useful addition to your marketing arsenal.
Would you like to be more sensitive?
Animation allows you to explore sensitive issues and personal experiences without relying too heavily on the storyteller for some emotionally charged topics. Perhaps they don't want to be photographed or would like to stay anonymous for practical reasons. You may tell a really human storey using animation by employing real individuals and voices without disclosing their genuine identities. It can also have a stronger emotional impact if you use the notion of colour or abstract representations to support the message. So there are ten advantages. Although not all of these are specific to animation and might apply to any video, we like to think of it this way: if video is king, animation is the royal jewels. It's eye-catching, emotional, and massively popular.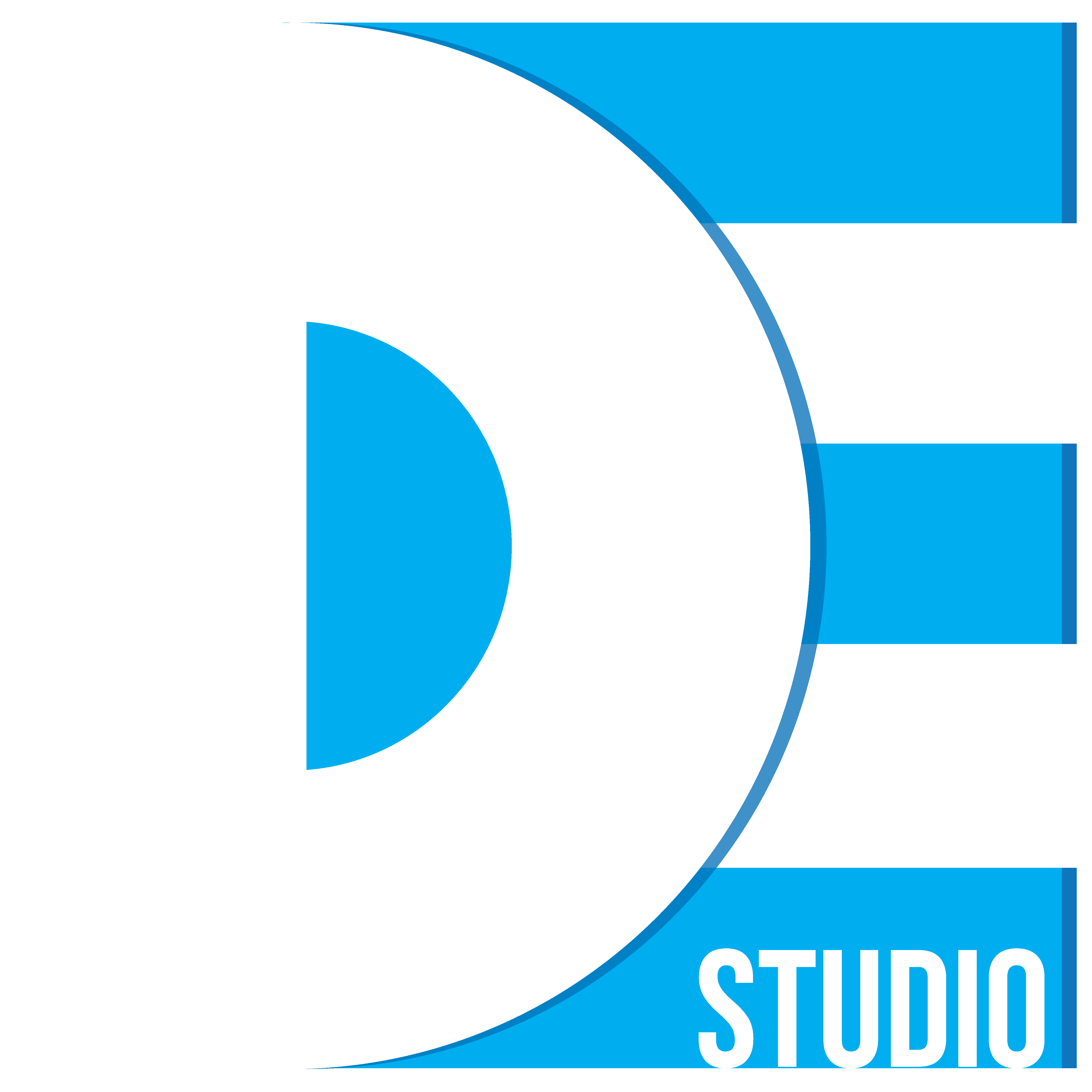 Collaborate in Dream Engine Animation Studio, Mumbai.
Dream Engine Animation Studio,Mumbai, as a 3D animation company, can assist your team in explaining complex product functioning and illuminating or else hidden procedures. We not only use cutting-edge animation new tech, but we also make it a point to collaborate with our clients at each and every stage of the animation process, from the original proposal to storyboards and even beyond. We are committed to enhancing your ROI by learning about your opportunities and challenges, then telling your product's narrative through persuasive as well as artfully gorgeous animation.
The Navi Mumbai-based Dream Engine Animation Studio is a one-stop shop for 2D and 3D animation for the education, medical, engineering, architecture, and entertainment industries. Dream Engine Animation Studio in Mumbai provides a wide range of animation services to help businesses promote their innovative services and products.
If you are looking for an animation studio to help you enter the smart world of 3D animation, contact Dream Engine Animation Studio, Mumbai right away.
You can also follow us and connect to us on Facebook/ Instagram/ Twitter/ LinkedIn
You can watch the work of Dream Engine Animation Studio, Mumbai on our YouTube channel.
Fair pricing, no hidden fees, and unrestricted humility to improve your client service.
Keep your mind at ease by working with the most experienced vertically integrated team of enthusiastic storytellers and a highly efficient collaborative approach.
We believe that art cannot and should not be created. As a result, we make certain that each film is hand-drawn and that you have complete ownership of it
Closing
If you notice any of these indicators, please call us straight away. Animation is a big topic these days. No matter what business they work in, 3D animation videos are used because of the numerous benefits it brings.An intriguing approach to visually express a branded message is through animation. It allows for the simplification of messages while remaining true to a company's brand. Businesses may employ animation to provide a distinctive user experience on platforms like YouTube, Instagram, Vine, Pinterest, Vimeo, and many others that specialize in branded video content.Animated video is a versatile and dynamic medium that can take your tale to the next level. It provides an interesting and entertaining alternative to written content, avoids the limitations of live-action video, and transforms static infographics into a highly engaging "guided tour" around the topic. So harness the power of animated video to improve your visual content!
Are animation videos appropriate for your company? We're giving the chance to schedule a discovery call with us to talk about how motion content could benefit your company. 
To schedule a meeting with drop a text on +91 93262 96053