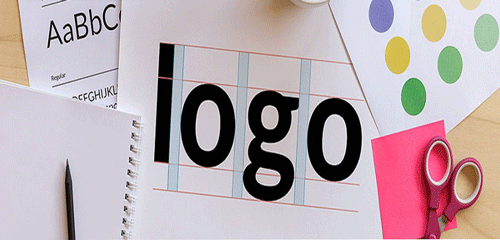 Is logo animation really significant for your company's impression?
There's no doubt when presenting a company its logo is its first impression. Logo reveals also known as logo animation is a way to present your company logo. It is a lot more than just adding a movement to a logo. Animated Logo tells a story about a company that a Motionless Logo cannot. It is always in seconds and that's what makes it challenging to fit your whole company's story in seconds and must be done wisely.
Why should you use Logo reveal?
Attention grabber
You can easily grab the viewer's attention by a creative logo reveal. Logo reveals are still new in the market which makes you a colonist in this trend. An initial couple of moments choose how individuals see your item and brand, after you succeed that people will want to hear what you want to say. Also, numerous organizations have comparable logos, which give individuals no motivation to require a second glance at their logo. With the help of animated logos, you can secure your place with your possible clients and existing clients.
Brand awareness

When you crave food, what is the first thing that strikes your head Mcdonald's advertisement or its written introduction? It's a mouthwatering advertisement, right? The same way when you show your company, its image fits in the person's mind and when the next time he/she or their company is in need, your company's creative logo flashes in their mind. The brands that have put resources into an animation logo have discovered more huge results in the wake of using logo animation in their marking system.
brand personality
Logo reveal helps to present your company brand personality in the best way possible. When creating logo animation videos, you can put all the elements that matter to your business brand personality. That is the reason when a brand shows that they stay aware of the advancements and the trends, end-users consider them to be a genuine medium to look for.
Call up emotions
With the help of logo reveal you can set your emotional bars with the viewers. A logical logo movement can turn into a trigger for energy, delight, and interest. When a logo pushes a pleasant feeling in the audience, there's a chance that the person connects it to something pleasant in his life and therefore will want to know more about the brand.
Where can you use these Logo reveals?
Logo reveals can be used in various places such as :
Company website

You can use logo reveals to spice up your company website. A website to a company is like its resume through which the company gets its client. An energized logo can improve the picture of the site and also lift its SEO (Search Engine Optimization). Logo reveal leaves a big impact on Google's search list.
Social media
Social media being the key to today's marketing world you can share your animated logo in multiple digital spaces. People spend the majority of their time on the internet and communicating through Instagram, Facebook, Twitter, etc looking for something unique and interesting. When you post your logo animation and people find it interesting they might visit your page for more. So in short you can use both logos reveal and social media hand in hand to promote your brand.
Presentation
When presenting your company in front of other higher-ups to pitch, you can use logo reveal as the tool to represent yourself as an innovative and professional company. You never know you might ace the presentation.
Explainer videos

Explainer videos can be started with logo reveal animation to make it more interesting. In simple terms, Logo reveal + Explainer video = Win Win situation. To know more about explainer videos and how you can use them, check our blog on why Explainer videos.
Some of the best logo reveals by top companies.
Google
netflix
krrish 3
https://youtu.be/YF0d4a0clvk
Now you are aware of the significance of the logo reveal animation videos.
so you can also check here about our logo reveal/Animation made by Our Dream Engine Animation Studio, Mumbai.