Here we have listed down the top 5 Inter-college fests in Mumbai:
1.Mood Indigo
Mood Indigo is an intercollege fest in Mumbai organized by the Indian Institute of Technology which is also known as Mood-I or MI. Starting from 1973, a group of students came together to the success of the event helping them to get a mere exposure of the outside world and step their foot in it. The name Mood Indigo comes from Duke Ellington's Jazz creation "Mood Indigo". Its journey from 1973 to 1997 was very rough as their initial budget for the event was only about 5000, with the hard work they made its budget reach 24 lakhs by getting sponsors from all around the globe. And by the time of 2012 they were there with their first international event with the grand entries by our Bollywood stars like  Anushka Sharma, Imran Khan, Arjun Rampal, and Chitrangada Singh. Along with them also many International artists like Sander van Doorn, Bassjackers, and many more paid their visit to the event. A college fest to an international level is definitely a kind of development India needs. Despite numerous challenges of the pandemic year 2020 they successfully managed to organize the live virtual events.
Mood Indigo consists of sets of events like :
It is the best part of the festival,  who doesn't care for humor or who doesn't wanna chuckle, is there someone? Humour fest is an activity to empower the sensational development of stand-up comedy in India and abroad. Many comedians like  Sourabh pant, Raju Srivastava, Sunil Pal, Mallika Dua, Biswa Kalyan rath, Sumaira Sheikh, and Nishant, Abhishek Upmanyu, Kunal Kamra, Kunal Chauhan, RJ Naved, Aakash Gupta, Rahul Dua took the stage to give a laughing stock. 
When talking about achieving something in life there is no better motivation than and from the achievers. Mood Indigo gives you the opportunity to listen and learn from the achievers of our country like Sanjay Manjrekar-One of the finest cricket commentators in India, Anupam Kher-the most eminent and flexible characters in the Indian and the International Film Industry, Ayaz Memon- an Indian sports writer, journalist, columnist, author and lawyer, Joy Bhattacharjya-  An Indian quizzer, orator, writer, and sports producer and also the former Team Director of the IPL franchise Kolkata Knight Riders, Sharda Ugra- Sports journalist since 23 years and senior editor at ESPN Cricinfo, Dia Mirza- The famous Bollywood actress and also designated as the UNEP Goodwill Ambassador, Jyoti Lakhare-author of the book 'Breathing here is injurious to your Health', Viswanathan Anand-Chess grandmaster and 5 times world champion, and many more.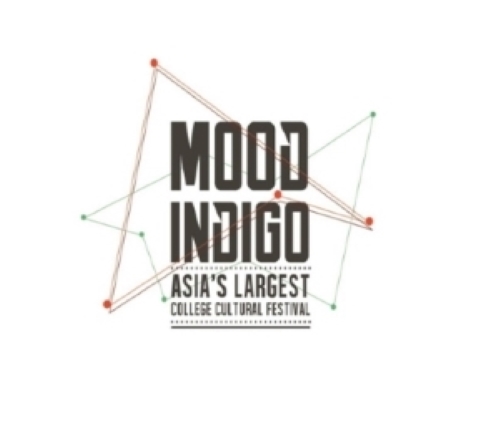 Competitions are one of the important aspects to the success of the event because it helps active participation of both organizers and attendees. A fest should always be interactive. So competitions allow participation of common people coming to enjoy the fest and win many exciting prizes and rewards. Competitions are held in all fields such as Music, Dance, Literary Arts, Lifestyle, journalism, dramatics, arts, etc.   
International music festival
This event was initiated in 2009 where artists all around the world perform and entertain us with their merry and amusing music. International artists like Moriarity-France, Fire on Dawson- Germany, Norwegian-Norway, Tarq Bowen- UK, Glass Duo-Poland, Akasha-Malaysia, Gamblerz crew- Korea, and many more artists have been a part of Mood Indigo in years. 
Talent fiesta is a stage where artists from all around the globe showcase their talent. Performances like Korean breakdance troupe b-boyz, Circus by Europe's No fit state circus, Israeli trash band Tararam, Sabri brothers take the stage.  
Concert adds life to the festival and Mood Indigo has brought it to your plate. Along with other events they also organize concerts to brighten up your enjoying mood. Artists like the Epica, Mike Portnoy, Simple Plan, Karnivool, and many others added light to the concerts of Mood Indigo. 
Well, a festival is incomplete without getting to learn from it. Mood Indigo brings amazing workshops for people to learn and have fun, for example, Beatboxing, Electronic music creation, composing rhythms using body percussion and household items, making of cartoons and illustrations, public speaking skills, Ukulele Workshop, photography, and many more.
2.Malhar
Since 1979 students from St Xaviers have been organizing this festival to exhibit their abilities and talents. The events consist of cultural contests in literary, performing arts, and fine arts categories, along with tons of workshops based on different themes. Malhar is celebrated every year in the month of August based on its unique and creative theme. Going back to years, in 2011 the theme used was "Labyrinth" followed by "Malhar Local" and "Zara Hatke" in 2012 and 2013. Their dynamic themes help people to explore different events every year with a twist. This Inter-college fest in Mumbai is full of competitions and fun.
Events of Malhar include:
The conclave includes sessions and discussions held by major successors in life. Motivation is what we need in our young days and Malhar gives you the opportunity to learn from the achievers in their field. It has brought in major successors like  Dr. APJ Abdul kalam-an Indian aviation researcher and government official who filled in as the eleventh President of India from 2002 to 2007, Shabana Azmi-an Indian actress of film, television, and theatre, Anurag Kashyap-an Indian film director, writer, editor, producer, and actor known for his works in Hindi cinema, Raghuram Rajan-an Indian economist and the Katherine Dusak Miller Distinguished Service Professor of Finance at the University of Chicago Booth School of Business and Shashi Tharoor-an Indian politician, writer, and former international diplomat, Sir Mark Tully-the former Bureau Chief of BBC, New Delhi, a position he held for 20 years, Arundhati Katju-a lawyer qualified to practice in India and New York, Dr. Srinath Raghavan- an Indian historian of contemporary history, and many more have come on the stage of Malhar to share their story and experiences.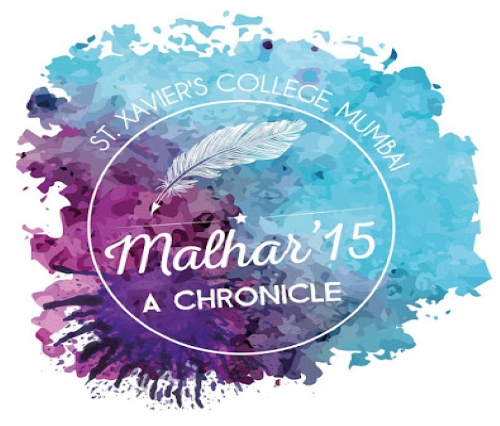 A concert is all you need when in a mood for some fun. Malhar organizes concerts every year. Artists like Kunal Pangale also known as Kaam Bhari, Nitin Mishra is well known as Spitfire, Chaitanya Sharma aka Slow Cheeta and many other artists and bands have brightened up the stage of Malhar.  
Malhar screens movies like Newton to educate students through the movie because learning is always easier when shown than reading. Along with movie screenings, you also get to discuss the movie with majors in that industry like Anupama Chopra-an Indian author, journalist, film critic, and director of the MAMI Mumbai Film Festival and also the founder and editor of the digital platform Film Companion which offers a curated look at cinema, Shweta Venkat- an Indian editor who primarily works in the Hindi film industry, and Mayank Tiwari-an Indian screenwriter.  
A college fest is incomplete without having something to compete with. Competitions spice up the fest by adding interactions with the visitors. Some of the competitions held by Malhar are doing it click(Photography competition), Rasotsav(classical dance face-off), Cas-A-Nova(comprehension and language skill competition), Calm your wits(general quiz competition), Deal with it(debate faceoff), Jokes on you(standup competition), All about that beat(Beatboxing rivalry), Turner's up(western dance battling), Cut the rap(rap face-off), and many more. 
"Malhar by the bay" is the bulk of performances performed by well-known artists at the Bandra Fort Amphitheatre. The performances include Indian and Western Bands, Musicians, Freestyle dancers, Rappers, and Standup comics. 
3.Kaleidoscope

Kaleidoscope is a Sophia college fest organized every year in the month of September by the students. Kaleidoscope is also called K'scope by the students. This festival was first organized as an intra-college event in 1977 (By the Sophia college students and for the Sophia college students) later on its gates were opened to other colleges by 1985. The main motive of Kaleidoscope is to encourage women's power as the organizers are all females spreading the message that there is nothing a woman can't do. Kaleidoscope has been sponsored by many significant organizations with Idea, Blackberry, Reliance, Forever21.com being a couple. They say their competitions are Mood Indigo and Malhar, Asia's biggest intercollege festivals.
Kaleidoscope comes up with around 60 different events but some of the best are mentioned below:
It is a personality contest organized for the contestants to get their best foot forward. Of Course, it won't be easy to win these titles as they are named after the name of the event. This contest has many rounds where you will have to ace in every round to win it. 
It is a street dance event with the audience, participants, and judges. Participants give their thrilling performances to impress the judges whereas the audience enjoys their energetic performances therefore it's a win-win.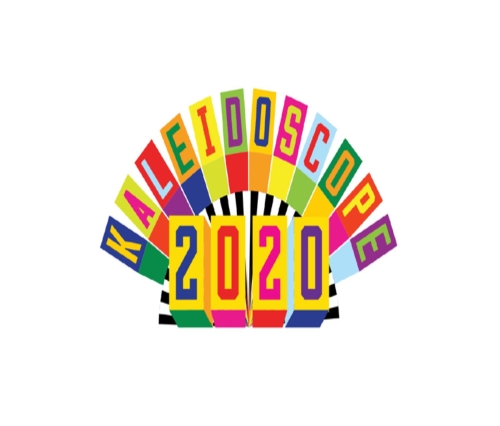 Jukebox is a Hindi singing competition where singing artists from different colleges take the stage. Chilling with songs is its idea
It is a dual event where one person writes the poem while others express it in motion. This event has its own alluring vibe.
It is a unique event with a unique name. What do you think this event is about? It is a face painting event where you will be given a theme and a prop on the spot to the participant. There are also some twists and turns in the event to check you will have to watch yourself live, Not all secrets can be revealed here. 
Along with mentioned competitions, there are also other events organized by the Kaleidoscope such as sunburn, comedy workshops, Movie promotions with stars, and much more. 
4.Kshitij

Kshitij is a Mithibai college fest celebrated annually. The festival is divided into 3 phases namely pre-phase which is nearly from 23rd to 30th November, phase 1 which is around 1st to 5th December and, phase 2 which is from 27th to 30th December. Mithibai's Kshitiij is Asia's fastest-growing cultural event in the world. Every year there are nearly 45000+ colleges participating in the events. This enlightening festival has seen many well-known celebrities during the following years. 
Events by Kshitij include:
Performing arts events include Dramebaaz(Mono Acting), Panache(a fashion event), Moves like Jagger(Western Solo Dance faceoff), Renegade(Short video choreography rivalry), Aaradhya Nartana(solo classical dance faceoff), Beat the street(solo street dance competition), Double treble( duet western unplugged), Rhythm and Hues( solo rhythm),  Nadopasana(solo classical singing), Sur & Symphony(solo Bollywood singing competition), and The Gully Gig(Rap faceoff). 
Gaming and sports add to the energetic events of Kshitij. The events include FIFA 20(console gaming), Call of duty(mobile gaming), Chess(pc and mobile gaming), Hop, Skip, Fit(Crossfit), Blur(pc gaming), Counterstrike(Pc gaming), Rocket League(Pc gaming). 
People from different colleges come together to compete against each other in the Kshitij fest in these literary arts events. The bunch of events includes Nazm(poetry event), Laugh out loud(comedy event), a scientific saga(Indian epic event), pivot(Debate), and Re-Orate(public speaking skills).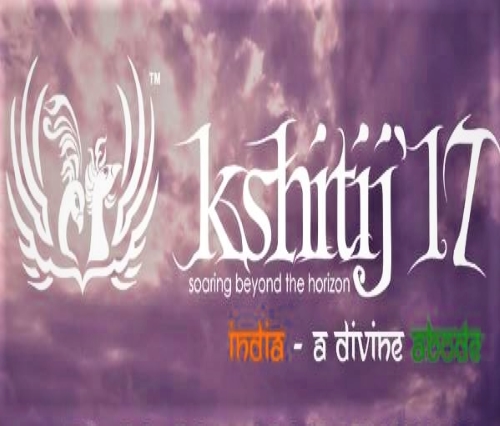 Fine arts events include Colour and contour(face painting and makeup competition), Alphabet(lettering and doodling), Sui Dhaga(embroidery and painting), Illustrify(digital illustration), and Roundabout art(mandala competition).
Alongside other fun occasions, Kshitij had likewise done its absolute best in the business field. These business events include Care for a Catastrophe( it is a competition to test your crisis management skills), Dibs on Ducats(It's a face-off in mock stock), Bat, Bowl, Bits( It is an event related to IPL Auction). 
Kshitij also gives the opportunity to the participants to show off their filmmaking skills. There are total 3 different competitions under the film fest are Palat( in this the participants have to make a film and then reverse in such a way that the climax is shown in the first half of the film and the events that led to climax unfolding in the end), Advertisement(ad film making), Snap-Short(short film making).
The team informs of Kshitij have come up with 3 events, Meme Master(Meme making), Bollywood keeda(Bollywood quiz), Mr. & Ms. Kshitij (personality competition). 
There are also some photography events organized by Kshitij like picture-perfect Product(product photography), Up top(Flat lay photography), and Frame the face(portrait photography).
5.Umang
Umang is the festival celebrated by Narsee Monjee college of commerce and economics every year in the month of August by the students. The celebration was first celebrated in the year 2000 and is developing consistently from that point forward. Every year around 50000 visitors attend this fest. Moving towards their motto "Reach for Moo-re" Umang is a stupendous platform for a range of arts and draws in an ever-increasing number of adolescents every year. 
A portion of the occasions of Umaang are:
Gaming and winning both bring happiness and you can do both here in Umang. Games like a shotgun(IPL auction), DOTA2(online gaming), Hulk it up(physical fitness game), counter strike global offensive(mobile gaming), and Call of duty(Mobile gaming).
Students from different colleges compete against each other showing the best of their literary skills to win exciting prizes and honor. The competitions include Words, words, words!! (poetry formation), Loudspeakers(reporting), Whose line is it anyway(word puzzle and writing competition), and It's my write(story writing).
There are three events under informal are Umang laugh club(standup comedy), Mr. and Ms. Umang(personality contest), and Sherlock Holmes( puzzles and mysteries).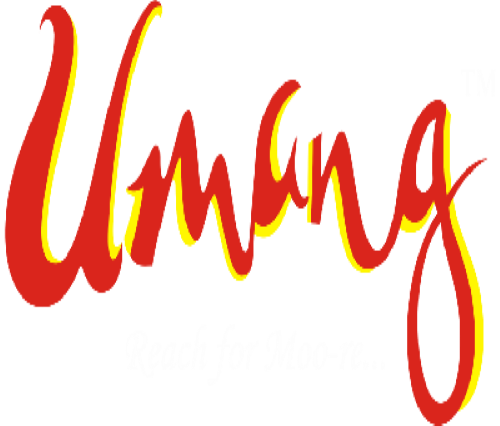 Umang is well known for its management fest. The management fest held different competitions like Management Maestro(test your managerial flair), 6M's of management(marketing skills), The great fortune heist(find the best solution to the problem while competing with others), and The business tycoon(handle business and find ways to maximize profit, in short showing your entrepreneurship).
You just can't leave Umang without developing some skills. There are various workshops, Panel discussions, conventions, and entrepreneur talks where you can explore, learn and grow together with your mentors. One thing we can say for sure is that these mentors are not ordinary mentors.         
If you are still craving fun other than these college festivals there are also some of the best short film festivals celebrated around the globe 
We have mentioned the top 10 short film festivals in India and internationally in our previous blogs.