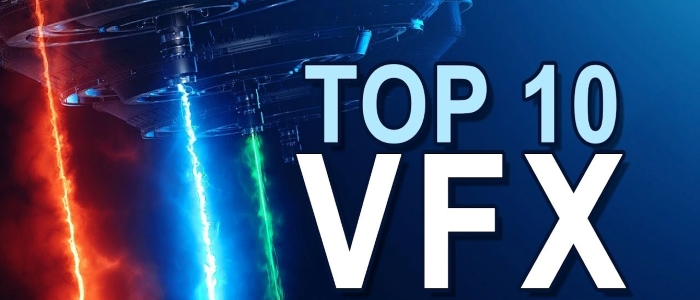 With the advancement of technology over the last few decades, VFX has stretched its roots in the digital realm. VFX stands for visual effects, commonly known as visual FX in technical parlance. Visual effects are employed in a variety of films, television shows, and video games. Its influence on these sectors has grown unquestionably in recent years. Visual effects were once only featured in action or thriller films, but now they are even present in Rom-coms and YouTube videos.
We are listing down the top 10 VFX studios in Mumbai:
1.Maya Digital Studios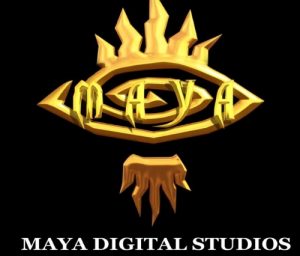 Maya Digital Studios was started by Ketan Mehta and Deepa Sahi, the universally revered Indian producers. It was founded in 1996. Maya Digital Studios also provides animation and cinematography
services along with VFX services. The Studio has also worked with international clients like Sony, Google, Disney, Rainbow, Heavy water, and many more. Their work is also appreciated by IFTA(International Federation of Technical Analysts), BAFTA(British Academy of Film and Television Arts), Pulcinella, FICCI(Federation of Indian Chambers of Commerce & Industry), and GDC(Game Developers Conference). Maya Digital Studios is set up in 2 places in Mumbai(Goregaon).
Website: https://cosmos-maya.com/
Phone Number: 022 3923 6292
Address: 1- 2nd Floor, Mukta House, Communication Centre, Sector 2 Film City, Front of Whistling Woods International, Aarey Colony, Goregaon, Mumbai, Maharashtra 400065.
2.Vertex Volt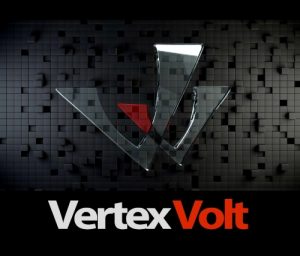 Vertex Volt is an animation and VFX company working with the Indian film industry. It is well Known for a new generation of VFX & Animation TV Series, feature films, documentaries/ short films, music videos, DVDs, commercials, title montage, game cinematics, medical animations, and architectural walkthrough with its hotshot services like matte painting, wire removal, rotoscoping, 2D/3D compositing, character designing, modeling, texturing, rigging, 2D/3D animation, lighting, dynamics, rendering, etc.
Website: https://www.vertexvolt.com/
Phone Number: +022 40852410
Address: B-30, Veera Desai Industrial Estate Road, Andheri West, Mumbai, Maharashtra 400047
3.Pixel Digital Studios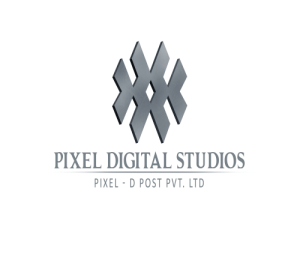 Pixel Digital Studios represents considerable authority in making excellent video content for media, web, and mobile applications. The studio is based in Mumbai and has worked with various biggest production houses in the country and as well as overseas. They help their customers to bring their ideas to life along with VFX services, they also provide other services such as 3D animation, DI, commercials, application development, and many more.
Website: http://www.pixeldstudios.com/
Phone Number: 022 40158080
Mail: info@pixeldstudios.com
Address: 4th Floor, Nimbus Center, Opp, Laxmi Industrial Estate, Off Link Road, Andheri West, Mumbai 400053, India.
4.Xeon VFX Studios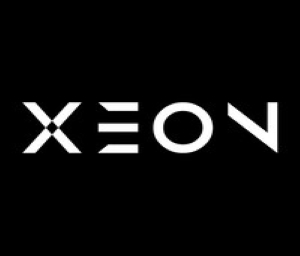 Xeon VFX studio is the largest outsourcing service provider in India. It is a Digital filmmaking partner of film production companies, Entertainment & Media Houses for providing world-class creative services such as VFX, stereo conversion, animation. Xeon VFX is a studio having some expertise in imaginative inventive arrangements routed to the Cultural and Creative Industry. They undertake all kinds of VFX projects. Record of this biggest outsourcing company is 100 VFX projects in 10 years of span.
Website: https://www.xeonvfx.com/
Phone Number: +91-8657846691
Mail: info@XeonVfx.com
Address: Royal Palms, Aarey Colony, Goregaon, Mumbai, Maharashtra 400065, India.
5.Famulus VFX Studios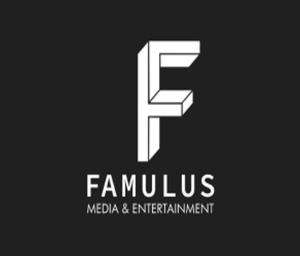 Famulus is an Entertainment Company, conveying greatness in Creative Design, Animation, and Visual Effects Development. Their profoundly synergistic group of specialists and visionaries comprises master planners, producers, creative directors, designers, artists, graphic designers, ride and attraction media technicians, along with a world-class lineup of project-based consultants and freelance vendors. They have many years of experience in creating VFX for amusement parks and many other attractions along with industry leaders like Disney, Universal, DreamWorks, Paramount, MGM, Warner Bros., Sony Pictures, Square Enix, and Industrial Light and Magic.
Website: https://www.famulusmedia.com/
Phone Number: +91-22-4969 9468
Address: S6-6 & S6-9 Pinnacle Business Park, Mahakali Caves Rd, Shanti Nagar, Andheri East, Mumbai, Maharashtra 400093
6.CreatFx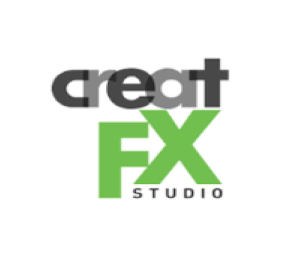 CreatFx is well known for its TVCs 3D animation and avant-garde visual effects for live-action and hybrid films, short-form media, special venue attractions, and Live streaming. Starting with just 2 people, now it is one of the most prolific digital studios. Their motive is to create visual effects that are only limited up to their client's imagination. Their range of Visual effects goes from rain, snow, smoke, fire, debris, wind, water, or waves to infinite.
Website: http://www.creatfx.com/
Phone Number: +91-9833-2324-80
Address: 303/304. Wing-B, Dhanashree Heights, Off Veera Desai Rd, Veera Desai Road, Azad Nagar 2, Andheri West, Mumbai, Maharashtra 400102.
7.RGBA Studios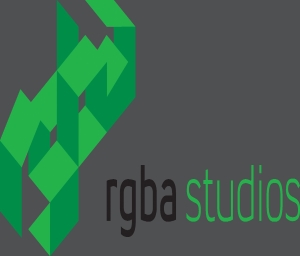 RGBA is a Visual Effects as well as Animation studio based in Khar. They provide their work in Advertisements, Tv, Film, and other entertainment industries. Their services include VFX, Animation, Creative Solutions, On-Site Visual Effects Supervision, 3D Previsualization, Storyboard, Pre Production Support, and Concept art. RGBA Studios is the working of 13 employees with their combined experience of 45 years in VFX and Post Production Sphere.
Website: https://www.rgbastudios.com
Address: 101 A & B, First Floor Hi-Tech Center, Swami Vivekananda Rd, Khar West, Mumbai, Maharashtra 400052.
8.Frame X VFX Studio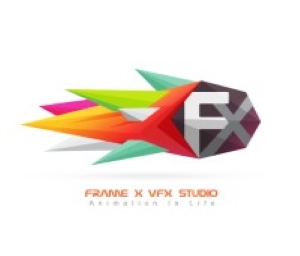 Started in 2016 Frame X VFX Studio is a freelancing company set in Airoli. Their major work is in post-production though they provide services in VFX/Stereo Rotoscope, Chroma Keying, Cleanup and Tracking, Match Moving, Compositing, and DI. They customize their strategies as per clients' requirements and make them delivered on time. The Studio is also associated with many Hollywood, and B-Town projects. Frame X VFX Studio delivers services like Editing, Video Production, Video Editing, Visual Design, Video Animation, Videography, Advertising, Web Design, Graphic Design, and Animation.
Website: https://www.framexvfxstudio.com/
Phone Number: framexstudios@gmail.com
Address: Flat No.403, 4th Floor, B Wing, Nest Heritage, Sector-30D, Amrut Dham, Gothivali Village, Sector 30, Airoli, Navi Mumbai, Maharashtra 400701, India
9.XTRIM Studios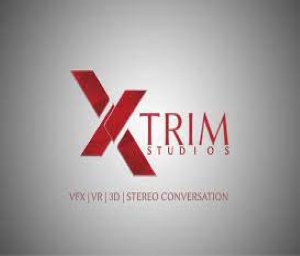 XTRIM Studios comes with a complete package of VFX,2D, and 3D services. The XTRIM team consists of highly qualified Freelancers from top companies. The studio takes Projects of Bollywood, Hollywood, and also others like commercial advertisements, etc. The firm specializes in Visual Effects, 3D Animation, Motion Graphics, AD Films, Feature Films, 2D Animation, Freelancing, and post-production.
Website: —
Address: Unit no. 419, Laxmi Industrial Estate, New Link Road, Andheri West, Mumbai, Maharashtra 400053
10. SJ Design VFX & Animation Studio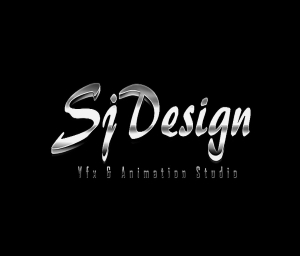 Sj Design VFX & Animation Studio provides the bulk of services such as Graphic Designing- logo design, flyer, brochure, banner, event flyer, visiting card and much more; video editing – short film, film, corporate video & much more; 2D animation & motion graphics – for tv series, web series, short animated video like wedding & explainer video whiteboard animation, product promo; 3D – animation, modeling- architect interior & exterior, movies, product modeling much more; Logo animation; Production; Post Production; Direction. They have their clients in India, Australia, Uk, and Dubai.
Website: https://sj-design-vfx-animation-studio.business.site/
Phone Number: 079779 13122
Address: 305 Chaitanya complex, s.v road ram mandir signal, Goregaon west Mumbai, Maharashtra, India.