Time to gear up and participate in the best of the best, famous short film festivals of India.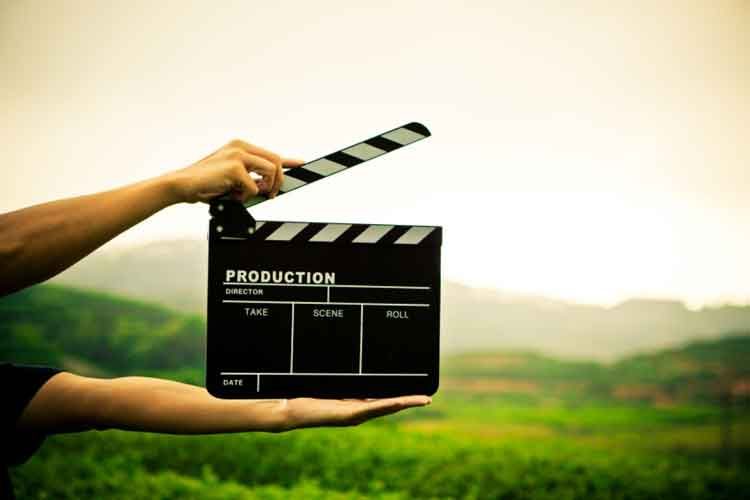 Table of Contents
Introduction
Introduction​
When we talk about short films coming from the earlier times, this genre has evolved a lot. In earlier times films were mostly simple and comic, due to lack of techniques and equipment. And nowadays, everything is easily available, anywhere and everywhere, add on with unique and creative ideas by this latest generation of youth and technology.
For new filmmakers, it's the first step towards the film industry but for professional filmmakers, it's a piece of art to express their views to the society.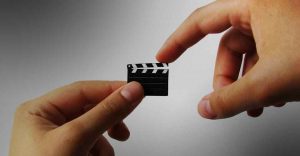 Length​
These movies are normally 20 to 40 min of length. Time is one of the fundamental highlights of short movies as it's not under any condition tedious, you can watch around 3 to 5 short movies inside the hour of the genuine film. The Academy of Motion Picture Arts and Sciences defines a short film as "an original motion picture that has a running time of 40 minutes or less, including all credits".
Break Through​
These days social, political and social are featured subjects. The topics are not just limited to these but are well known topics of classification. Along with these animated shorts are also on a rise. Though with advanced technology, now you can watch these shorts anywhere online but Shorts TV was the first television channel dedicated to short films.
Screening?​
Now the question arises where are these short films screened? Well the answer is quite simple, They are screened in short film festivals organized around the globe. There are many short film festivals where you can watch a variety of short films and also participate in the same. People from all around the globe come together to participate and have fun in these festivals. Team Dream Engine Animation Studio is proud to be a part of MAAC's 24 FPS International Animation Awards Festival. It is the most prestigious Awards function for the animation & visual effects segment across the Indian sub-continent and beyond. Our team members have atleast participated once in the Annual 24FPS competition held in Mumbai. So you see the strength and skills of our team.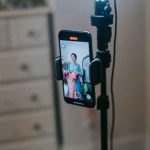 Well, Team Dream Engine Animation Studio, Mumbai is listing down some of the best short film festivals held in India, where you can participate and also enjoy its screenings. Though due to CoVid19, you won't be allowed to attend the event but yes, keep checking our page for latest updates.
1. International Documentary and Short Film Festival of Kerala (IDSFFK)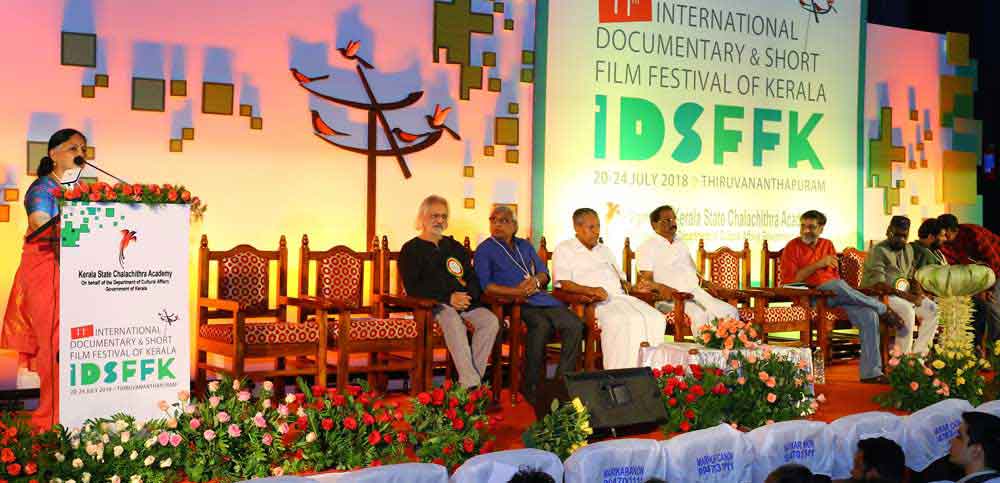 This festival is organized in Thiruvananthapuram part of Kerala, every year from  26th June To 30th June. The program is coordinated by the Government of Kerala: It gives the film makes an opportunity for debuting short movies, Documentaries, Music Albums and Campus Films before stalwart from the film industry. The determination system to this film celebration is cycle thorough, the board individuals incorporate Indian just as worldwide Film personas, and they select movies absolutely based on substance quality.
This year worldwide pandemic has created a stir in all parts of the film and media industry and the situation has provoked every festival committee to re-design the approach towards events. So they have come up with a virtual programme for about one week long. This virtual programme is termed as Docuscape, where each day will consist of various documentaries and short films. To watch them, you can just sign up and watch films of your choice. The set will be running day and night, 24hrs each day and by 4 pm onward, you can also interact with their directors live. You can check their film schedule here.
Other related info are given below:
Tel- +91 4712310323
Email- programme@iffk.in
Website- idsffk.in
Address- Kerala State Chalachitra Academy, Sasthamangalam, Thiruvananthapuram, Kerala, India- 695010.
2. Bangalore International Short Film Festival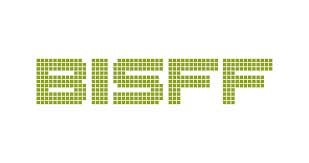 Hey fiction lovers, this one's for you as Bangalore International Film Festival is completely based on fictional short films.
It was first held in 2010 where it showcased short films in various categories, for example, International, Indian, Karnataka, Animation, and non-rivalry classification. It is held every year in the month of August. This year it will be commended both on the web and venue screenings from 8th to 15th August, though online screenings will be accessible only within the Indian boundaries.  Also, the event conducts talks and board conversations with masterminds and industry specialists, empowering budding film makers to get an life time learning experience. This year's last date for submission to this competition is 28th of February 2021 followed by late deadline of 15th May 2021. Also fees of the event should be cleared by 31st March 2021.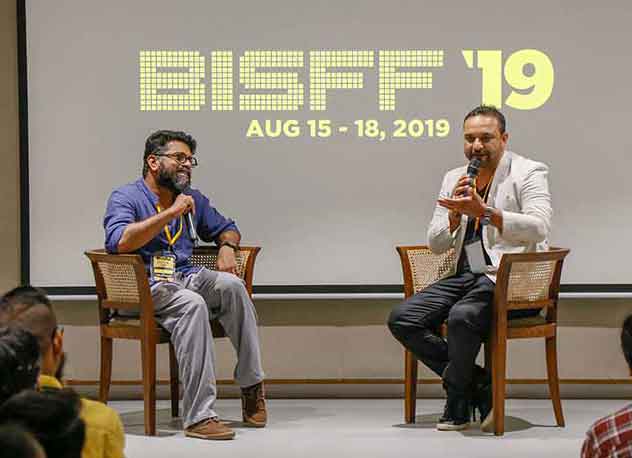 You can enquire about the submissions here:
Tel- +91 998-686-3615
Website- https://filmfreeway.com/ In fact, you can submit for a lot of short film festivals on this site, be it national or international short film festivals
You can also get access to its rules and other details here
Check out fees details here, just go to tab "section & fees" 
Submit here.
3. Mumbai International Short Film Festival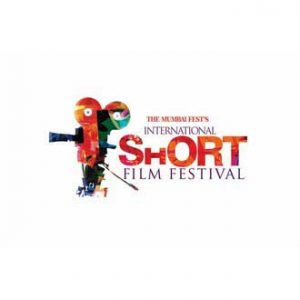 It was founded in 1990 by the Films Division, Ministry of Information & Broadcasting, Government of India. It is also the most seasoned and biggest film celebration for non-feature films in South Asia. Submission fees for this is Rs. 1000.  MIFF is known best for its documentary, short fiction and animation films. Gold Conch, Silver Conch and prizes money are distributed to various categories like Best Documentary, Best Short Fiction, Best Animation film and others alike. Infact, special prices will be given for Best Cinematography, Editing and Sound Design. Other Special mentions are Pramod Pati Special Jury grant, Best Student Film and Best Debut film.
Exceptional packages like European Union, Irish Films, Films from North-East India, Student Film packages, Art Sanctuary movies, and review of Satyajit Ray and PSBT are also being screened. Animation Packages from Russia, Finland and Balkans will likewise be displayed.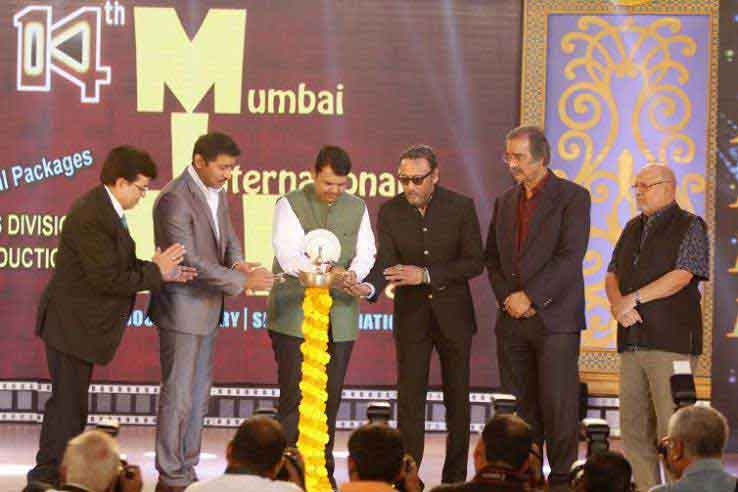 For further details contact : 
Address- Ministry of Information & Broadcasting, Government of India, 24-Dr. G. Deshmukh Marg, Mumbai – 400 026, INDIA
Tel- +91 (22) 2351 3176, 2351 6931
Mail- miffindia@gmail.com
Website- www.miff.in
4. Dharamshala International Film Festival
Ever considered screening films on mountains, well now you can consider everything. DIFF brings you this experience along the Himalayan town McLeodGanj in Dharamshala. DIFF was started in 2012, with the motive to give the neighborhood local area a stage to watch great film. After eight years, DIFF has become one of India's famous film festivals and draws crowds from not only across the country and but far further abroad.
With respect to CoVid19 lock down situations, DIFF started screening their films online for free. DIFF 2020 was held from 29 October – 4 November 2020 and DIFF 2021 was held on 2nd April, 2021 to 8th April, 2021.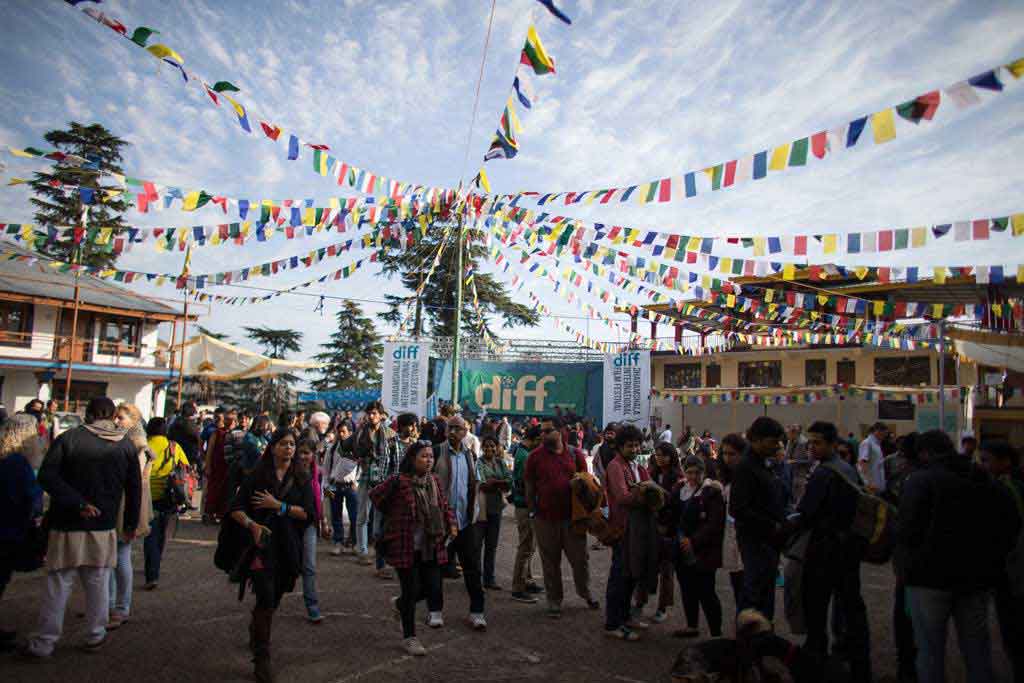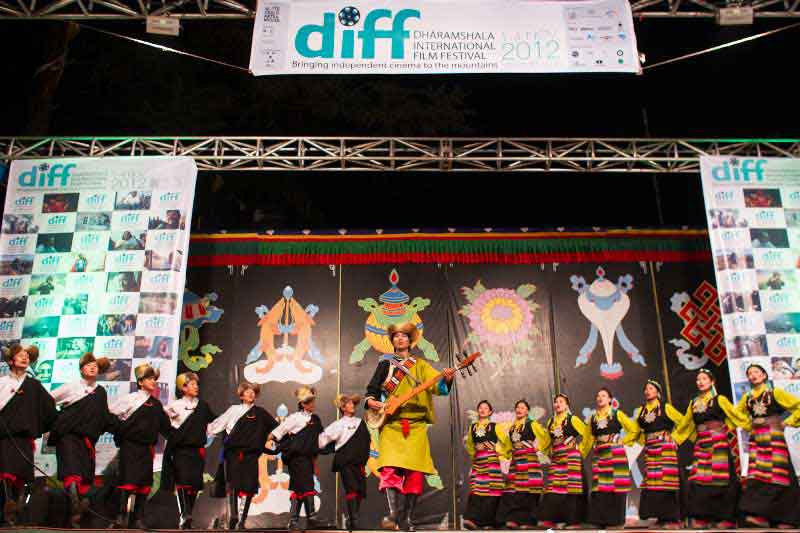 Address – DIFF House, PO Box Sidhpur Dharamshala, Distt Kangra HP 176057
Email –  info@diff.co.in
Website – http://www.diff.co.in/
PS: We would suggest you to check their website, neat and creatively made. 
5. SIGNS International Film Festival

Started from 1999 SIGNS was known as John Abraham National Awards in the memory of John Abraham, the movie producer who was the directing soul behind radical initiatives for  individuals' film.
From 2005, the competition was stretched out to the public level, and the celebration was renamed as SiGNS with their focus on documentaries and short films. This year it was their 15th edition. While everything is online SIGNS haven't laid themself uninvolved. This year they had screened the qualified films online from 16th March 2021 to 26th March 2021.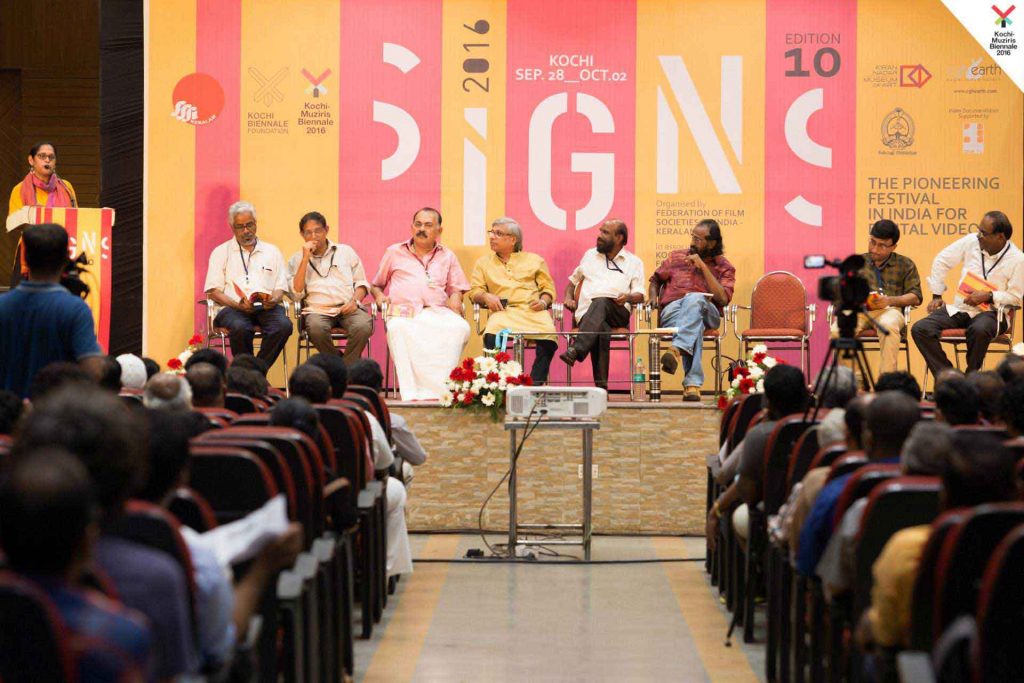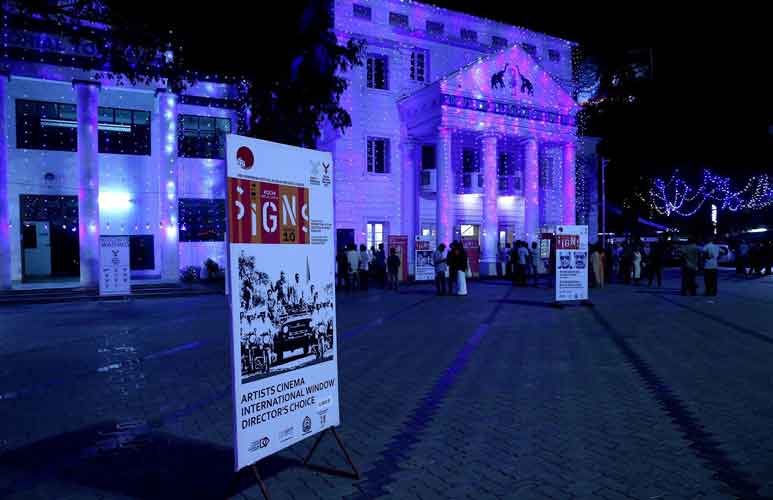 Most amazing aspect of this event is that its charges are the least among others. Its submission fee is as low as INR 500. With such low entry fees, it's worth a try. 
You can check your eligibility and submit here
For further information you can mail them on ffsikeralam@gmail.com
Or simply fill contact form on their website
6. VIBGYOR international film festival

This film festival has been celebrated in Kerala since 2006. The name rightly suits the event. It is not just a festival anymore, ViBGYOR has taken an alternate way by taking movies and movie makers to places where regular individuals reside, to individuals who don't have a camera or a material to uncover their ideas. ViBGYOR investigates the wide range of the governmental issues of personalities.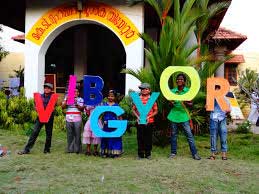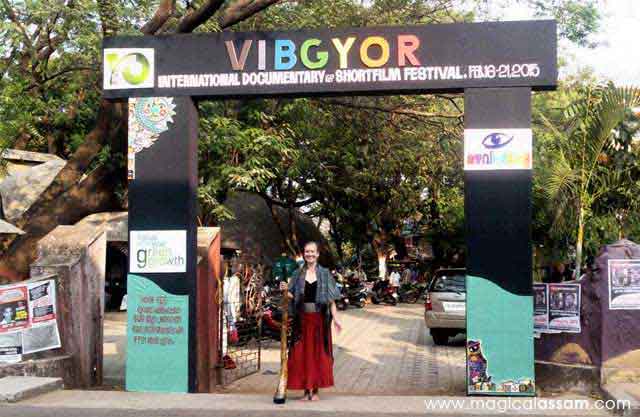 Last it was conducted in November 2019. There are no further updates about current year festivals.
ViBGYOR Film Festival Office, 5th Floor, Sun Tower, Kizhakkekotta, Thrissur 680005 Kerala, India
Mobile:+91-9447893066 +91-9447000830 +91-9809477058
e-mail: info@vibgyorfilm.org
For more information you can check their website https://www.vibgyorfilms.org/
7. International Film Festival of India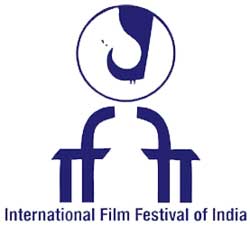 This festival has been running since 1952. Before 2004, there was no fixed venue of the event, it used to take place in different parts of the country but since 2004 the venue has permanently shifted to Goa. Main motive for this festival is to celebrate different cultures, where people from all around the globe come together for participation. The celebration is led together by the Directorate of Film Festivals (under Ministry of Information and Broadcasting) and the State Government of Goa. It is conducted annually in or around January. Likewise this year they conducted 51st Year event from 16th January, 2021 to 24th January, 2021 and was a huge success.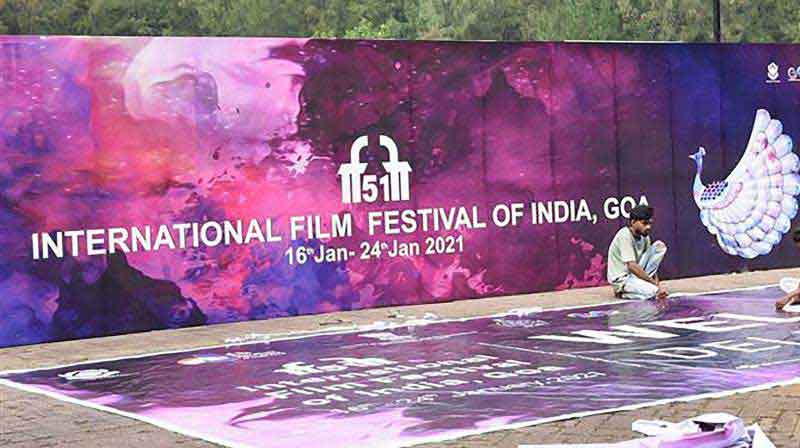 Address: Ministry of Information & Broadcasting Government of India, Siri fort Auditorium Complex, New Delhi-110049, India
For more information you can check their website iffigoa.org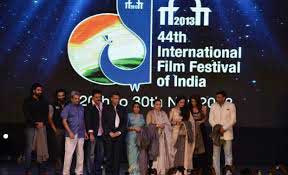 8. Navi Mumbai International Film Festival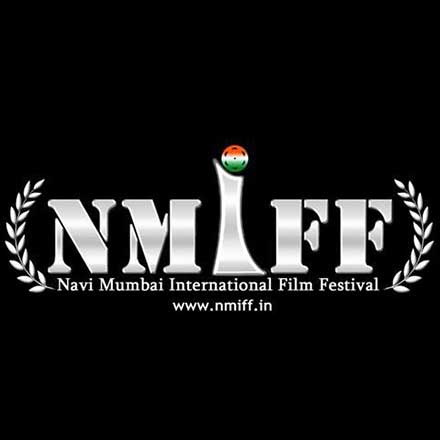 NAVI MUMBAI INTERNATIONAL FILM FESTIVAL (NMIFF) aims to become international platform to the youth and indie film makers across the globe. It is determined to develop the creative ideas of film making and to give capable movie makers a more extensive consideration and space by displaying their specialty to the worldwide audience. NMIFF is a festival with Cash prizes and Trophies for best film in each of the 3 categories. It was last conducted in the year 2016.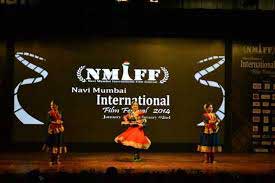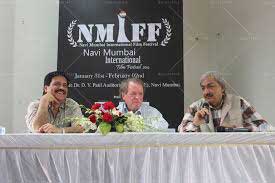 You can check this page for further details, because a lot of websites and pages related to the festival is not updated.  
9. Gujarat International Film Festival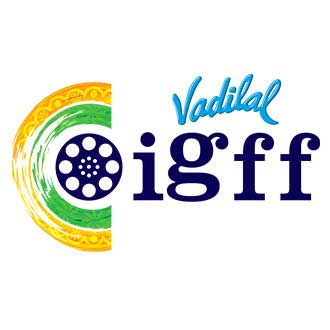 Since 2011, GIFF has successfully organized 9 international  film festivals. They say "We, at the International Film Project Festival, aim at discovering the creators, valuing and showcasing their talent to the whole world. We understand the hardships of film makers to find a platform that appreciates the process of creation, and the creation itself". Producers from around 75 nations have so far have taken an interest in this film celebration. Gujarat International Film Festival Society, is giving a novel stage – "Worldwide Film Project " to urge narrating and furthermore to offer wings to their fantasy of filmmaking.
This year they have come up with a unique story telling competition. They use those stories as content for short stories, documentaries etc. Entry fees for the same is INR 1500. Winners will also get access to their film festivals.
You can check here to check their rules and regulations and register here.
Address-  Gujarat International Film Festival Society, 5/3, Blue Trio, Opp green city, pal-bhatha road, Adajan, Surat-394510, Gujarat, India.
You can also inquire through their website.
10. Mumbai International Film Festival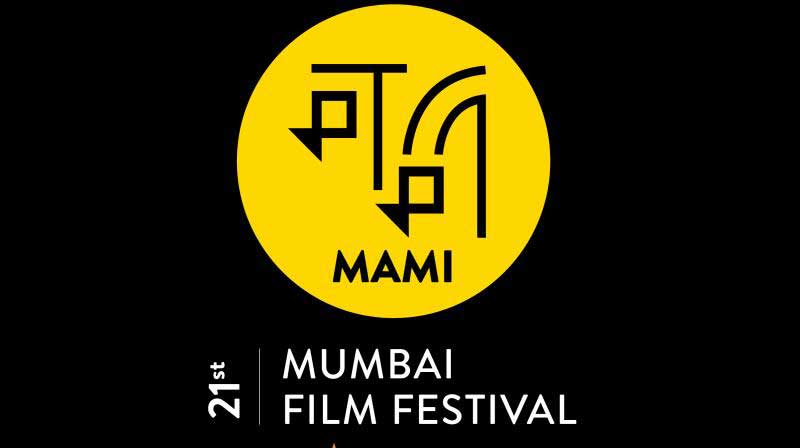 It is one of the largest film festivals of India. It is organized by MAMI, actress Deepika Padukone is the chairperson of this trust. It is organized in or around October every year. Though last year's event was called off due to the rise of Covid 19 pandemic. Also there are no further updates about this year's event
Previous
Next
You can check their website for further information  https://www.mumbaifilmfestival.com/
Email: info@mumbaifilmfest.com
Office address: Mumbai Academy of Moving Image, Flat No 301, 3rd Floor, Swati, North Avenue Road, Santacruz (West), Mumbai 400054, India.
Well these are few of the short film festivals from India collated by Team Dream Engine Animation Studio, Mumbai. Incase if you need free fonts for your short film, you can check our previous blog for free for commercial use fonts.
Want to design vectors for your film poster and advertisement? Check our free vector download website list. Or simply check our services for custom graphic design and animation solutions.