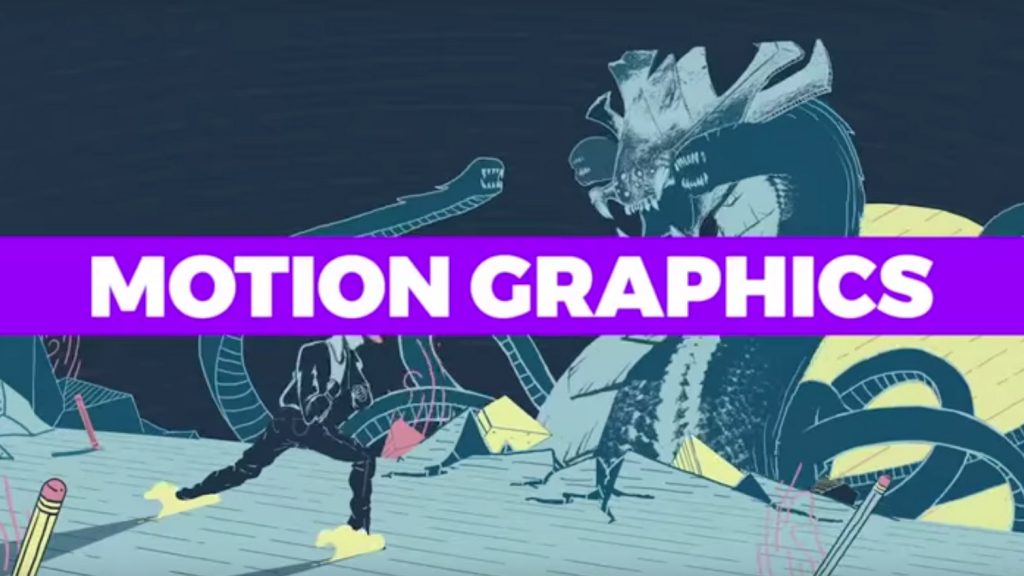 Have you ever noticed how emotionally and psychologically engaged you are when observing motion graphics videos?!
Motion graphics are a blend of multiple content formats (Words – Digits – Narration – Sounds – Animation) that encapsulate viewers' attention as well as simplify the deliverable message in order to create value to viewers but also inspire others to perform wanted conversions.
Today, video accounts for 80 percent of all content consumed, and using video marketing allows businesses to differentiate themselves from the competition by creating appealing, interactive content that drives ever more converts. "46 percent of consumers purchased a product after observing an online video about it."
When creating motion graphics videos, various tools and techniques such as 2d or 3d motion graphics, 360-degree video files, AR as well as VR perspectives, as well as traditional hand illustration methods could be used to create appealing material that delivers the desired outcome.
For today's business, high-quality films are an essential promotional tool. If you want your message to the audience to seem basic and straightforward, motion graphics is the way to go. Among the advantages you obtain are increased social and search traffic, improved engagement, and increased conversion.
Why not leverage one of the most important senses, vision, to assist your customers in comprehending information more easily and quickly? Interesting text, eye-catching graphics, and soul-stirring music help people remember new, complicated knowledge. For retailers, this means that if a customer watches a product video, he is more likely to visit the website, buy the discounted item, or even double the price.
Motion graphics is a brand storyteller for service providers, able to improve engagement and interaction in less time. It is one of the best instruments in brand image, constant brand recall, or new product promotion for marketing sharks.
Introducing motion graphics
This animation, graphic designs, as well as digital footage have been combined with sound to create a digital film. It aids in conveying ideas to viewers in a simple but effective manner. These are displayed using electronic media such as the thaumatrope, phenakistoscope, type, vector illustration, and so on. It varies from previous animation in that it does not focus solely on characters; instead, it frequently depicts animated shapes, logos, as well as other text. And does not have a formal founder or creator because its origins are not documented anywhere. However, a few motion graphics presentations have been released as early as the beginning 1800s.Its history is intertwined with computer graphics. The advancement of computer graphics leads to the advancement and widespread application of motion graphics. It is usually used to build advertisements, movie titles, and information sharing, among other things. The central theme of these visuals is text, as well as motion graphics have been created by animating the text and adding audio.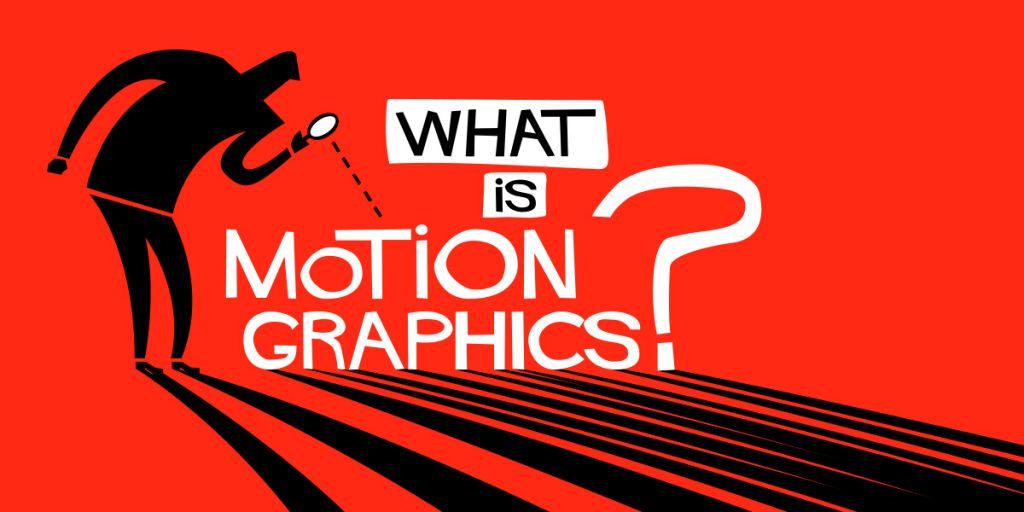 What exactly is Motion Graphics?
Motion graphics is an animation offshoot that is commonly used today. It's indeed graphic design once design elements, items, patterns, photos, and words are animated or moved.
Take a look at Wikipedia for a more accurate Motion Graphics Definition: "Motion graphics are pieces of animation or digital footage which create the illusion of motion or rotation, and are usually combined with audio for use in multimedia projects."
While motion graphics are a type of animation, they are not the only type. It is a combination of animation, graphics, as well as text with the goal of providing facts to the viewer.
It could be used to create eye-catching video content, lectures, or even social media posts as well as ads when combined with clever copy, live video, voice-over, as well as sound.
Motion graphics elevate graphic design to new heights. You do not even have to have a tale or a narrative to start creating motion graphics material.
Motion graphics are just animated infographics, to put it another way. To generate the sense of motion, graphic elements are manipulated in space over time. Motion graphics, and unlike other types of animation, focuses on graphics as well as type.
Motion graphics first became popular in movies in the 1950s. Among the most iconic opening titles, such as Vertigo, were created by Saul Bass.
Furthermore, while animation is a broad term, a motion graphics video improves overall textual consumption. Explainer videos with motion graphics are used in a variety of industries to improve communication.
Trends in Motion Graphics
Gradients, different typefaces, textures, transitions, glitch effects, and combining standard 2D and live-action film are all possibilities. Major Hollywood blockbusters, for example, have popularised the usage of Layered and Kinetic typography.
Although this is only the surface of the iceberg, motion graphics are also used in retro, virtual reality, minimalist, explorative, logo-oriented, and interactive applications.
Similarly, the colour palette variations have been enlarged and changed by motion graphics. This is a tribute to motion graphics' ability to take the most basic aspects of childish and primitive animation and turn them into a visual masterpiece.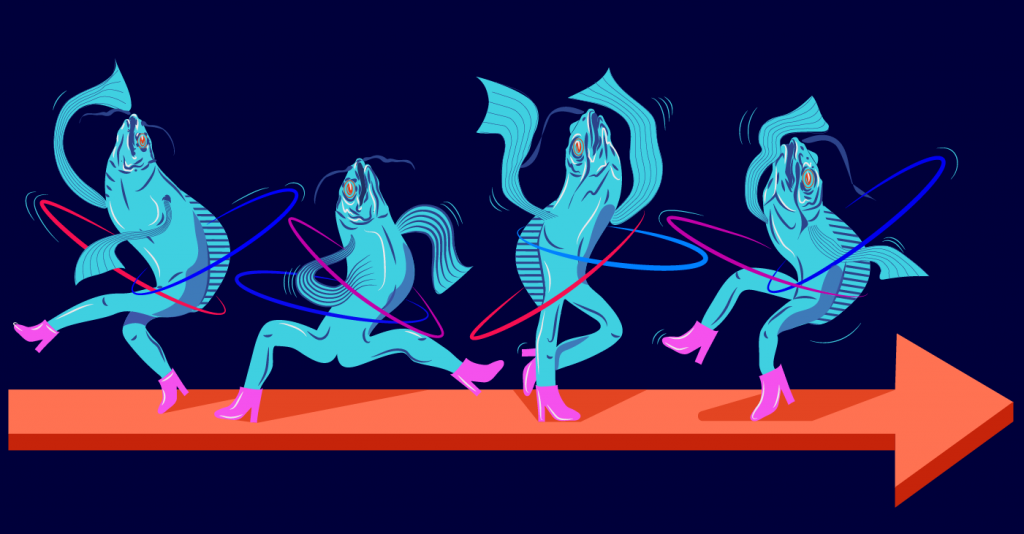 How Effective Are Motion Graphics?
You invariably observe visual learning in all elements of your life since the technological age. Because of increased retention value and engaging a brand's image, motion graphics animation may lead to a higher ROI and essentially complement infographics.
Furthermore, the cost of creating a motion graphics presentation is less than that of creating a live action video.
Look about and you'll notice that motion graphics animation is used in several of the best short animated videos.
Reality might be stretched as well as segmented in an infinite number of ways with motion graphics. The best motion graphics programme is Adobe After Effects (AE) and Cinema 4D. They've pioneered the path for freelance keyframe animation designers to create great animation videos over years.
Animation vs. Motion Graphics
Animation is indeed a broad term that encompasses all techniques in which items or images start moving. Hand-drawn gif, Claymation, CGI, rather than motion graphics could all be used.
Animation is a form of art that focuses on a narrative. To take this same viewer on an emotional roller coaster, animation employs film techniques as well as story – telling.
Motion graphics is a form of animated graphic design that is popular in advertising. Unlike traditional animation, which focuses on characters, stories, as well as intricate settings, visual effects bring stationary graphic elements, esoteric objects, forms, as well as text to life. These components are widely used to explain a concept, demonstrate a point, increase awareness, as well as engage visually.
In motion graphics, there is no need for a storey or a narrative. Even so, written word, among other components including such audio as well as voice, is indeed an essential element used to deliver the message.
Creating a video with motion graphics
What you need is a fascinating, convincing, and captivating marketing tool which engages your target audience. Heavier text sites simply do not operate in today's digital world. Nobody has resources to devote on your website reading large text pages in order to locate the information they require.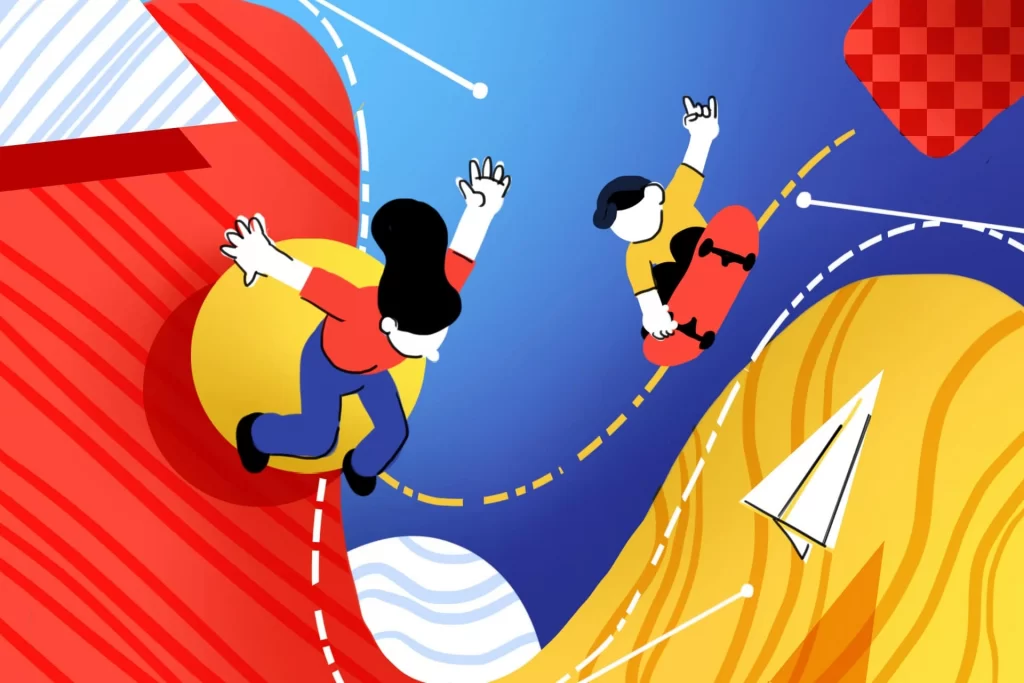 Advantages of Motion Graphics Videos
The uses and benefits of using motion graphics are really only limited by your imagination and also the knowledge and talents you have in engineering and production motion graphics material appropriate for the project goals, selected platforms, as well as targeted audience.
Motion graphics is a type of storytelling that combines movement, animation, and graphic design to produce a distinct narrative style. The overarching goal of a storey is to elicit emotional resonance.
There are numerous motion graphics samples and unique templates available on the internet for creating online motion graphics videos. Finally, motion graphics video is seen as a visual tool that can help to simplify the complexity of a service or product, such as those offered by SaaS firms.
Church motion graphics aren't just for businesses; they're also used to display information during church services. At events, musical motion graphics screens are utilised to set the mood.
Branding Solution That Works
Using effective branding solutions, you can create a brand image in the minds of one's target audience regarding your brand as well as associated products and services.
Motion graphics videos have proven their effectiveness as a brand marketing solution because they effectively capture the attention of viewers in a world of short attention spans and engage people emotionally and psychologically with your brand message.
Whether you're raising brand awareness, trying to launch new products, targeting new customer segments, or improving brand reputation, motion graphics material will become the strong ticket with trying to appeal to video and auditory content that effectively conveys your marketing messages.
With quick content as well as real-time feedback about the product as well as obtainable products and services perception as well as performance first from target market, business owners can evaluate but also improve their situation inside the competition.
With a formal refined look and increased control over information style, motion graphics material can be customised to fit this same brand style (Color scheme – Typefaces – Typography), this same brand & tone, as well as the specific audience desires & preferences better than livestreams.
Simplifying Difficult Topics
One of the primary benefits of someone using motion graphics videos seems to be how you can ease complex ideas and topics for viewers as well as add the expected value to engaging visuals (demonstrations – graphs – actors) which can be devoured in a minute or two instead of writing a prolonged blog post that takes up more valuable time.
Statistics, data visualisation, chemistry, physics, the internet – of – things "IOT," and the all complicated or sometimes boring discussions can be streamlined and informed to audiences in a short period of time suitable for their limited attention span and time because the human brain processes visual information 60,000 times faster than textual information.
High-involvement & Effortless Consumption
Video marketing content receives 12 times the engagement of other types of content published on the internet on social media platforms in aspects of remarks as well as shares from people who use the internet on various social media sites, irrespective of demographic trends or preferences of active users.
One's brand or business can go popular through having to engage motion graphics videos which are easily consumed by the viewer within seconds and no need to waste exertion or time with a simpler message which follows the best practices as well as the inclusion of content elements.
Imagine the value-added to one's business marketing campaigns from such an interactive effortlessly-consumed noteworthy digital marketing solution that is unforgettable by 80 percent of audiences for up to 30 days as well as retains 95 percent of the information provided visually compared to 10 percent when using a text format.
Multi-Sensory Experimentation
The targeted audiences differ based on their preferred content format and also how those who receive information, whether it is through thorough text content, audio files, a fact sheet, or a youtube clip.
As previously stated, motion graphics clips are indeed a "multi-sensory experience" of unique content file types (Drawings – Animated series – Message & Numerals – Voiceover) that allow you to address various audiences as well as increase engagement and additional value with their new favourite quality content included.
Your Audience Will Be Engaged With Motion Graphics
The capacity of digital motion graphics to clarify a notion and portray it in the most artistically acceptable manner has fueled its growth. Though the terms 'concept' and 'visualisation' link the dots, they all point back to the idea of creating a compelling story.'
Because over 92 percent of buyers are persuaded to make their final purchase decision by internet videos, you should choose the option that can rapidly attract their attention. Furthermore, motion graphic videos are ideal for sharing on social media, and you'll see them in almost all TV commercials.
An animated explainer film can help businesses project a positive image of their company. However, most businesses overlook the quality of their videos' production. Remember that your customers can tell the difference between an amateur as well as a professional video.
It's a good start to hire the greatest animated video production businesses. To create hard-hitting videos, you'll need a solid team of producers, videographers, and script writers that know how to attract the best clients.
Conversion rates can be increased by up to 85%.
According to studies, site visitors who already have watched an explanation video have a conversion rate of up to -85%. Animated videos bring a new level of engagement for your clients by differentiating the video from your competitors' look, feel, as well as appearance.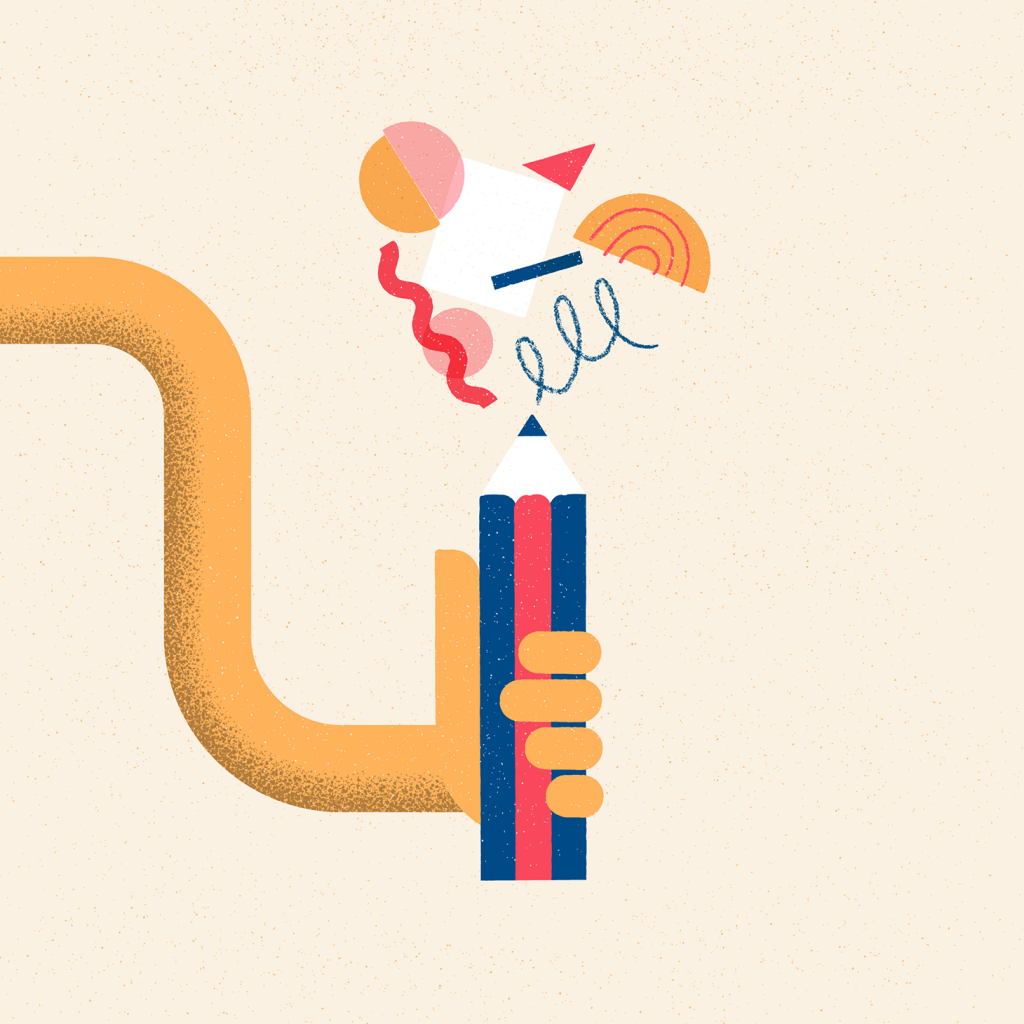 Videos with motion graphics are more memorable.
Customers are more likely to remember the style, the characters, as well as the company's new film if they have been properly formatted and drawn to support marketing messages, even when they only represent you in a promotion or maybe even a single video.
Improve your website's Google ranking.
Videos are featured alongside text-based findings in relevant search results, giving them possibly more exposure than a typical text page. By posting videos appropriately and sticking to the information in the description and keywords, your video can show in high positions in the search results of the second largest search engine behind Google.
Increases the amount of time people spend on the site.
On-site videos boost the amount of time visitors spend on the website and the number of page hits; Google loves them and will give your site a higher ranking if you use them.
For you, it was used as the ultimate sales speech.
Your Motion Graphics Video will appear in search engines, on the internet, and in other places. It will also do so at any time, 24 hours a day, 7 days a week, to transmit your ultimate sales pitch, which we meticulously crafted with you and wrapped in a creative, appealing animation.
The retention rate of motion graphics is higher.
For content and media consumption, the entire population is currently moving from desktop computers and laptops to mobile devices. And over 60% of viewers watch a video all the way through, which is something that solely text-based content can't match. It is undeniable that video is the most popular form of material among viewers. This applies to motion graphics as well. Facebook videos alone reach a wider audience than their image-based equivalents by more than 130 percent.
Freedom to be creative
When it comes to creating animations, the sky's the limit. You can surely use a bear dressed as a person to describe your new delivery service. You also won't have to pay for a whole cast of actors and a film crew. You may create a totally engaging message by seamlessly merging your motion graphics with different styles such as kinetic typography, cartoon animation, blackboard animation, or even 3D animation.
Less money spent, more money earned
One of the most essential things content has to provide is the value it creates through customer engagement. Motion graphics must be educational and engaging at the same time. Most importantly, it must be genuine. Genuine content that provides facts rather than guesswork and data instead of opinion is required to create consumer confidence. Implementing motion graphics material into your website or blog, whether that's an explainer video, a social networking youtube clip, or a lecture, has been found to increase first page Google results by even more than 50 percent, and has shown a higher double click ratio when utilised in email marketing.
Feedback in real time
More people remark on videos. It's no secret that if given the option, your potential buyers would rather watch a video than read a product or service description. Who doesn't enjoy leaving hilarious comments or discussing them with their friends? It's a never-ending source of customer feedback about the product and the firm in general. A thorough study of customer input identifies the best course of action for future enhancements and updates. It's also another way to get in touch with your audience on a regular basis.
Recognized brand
People are more likely to remember videos that are unique, neat, and appealing. The importance of visual memory cannot be overstated. When a consumer comes across a product or a service you offer for the second time, they are twice as likely to recognise your brand. The message is more easily understood and recalled when it is simplified and presented in a more appealing manner. Motion graphics' adaptability allows you to tailor it to the type of audience or age group you wish to reach.
SEO (search engine optimization) and conversion
Text data makes up the majority of the stuff we view on the Internet. The stakes are enormous; everyone is vying for greater rankings in search results and crafting texts that are flawless. In the world of video content, the rivalry isn't as fierce. When searching for relevant keywords, consumers are more likely to find a video created to promote your company on the first page of search results. What a fantastic opportunity to connect out to your customers!
Not to mention the benefits of backlinks and a higher rating for your website. Here's where SEO comes into play. Take care of appropriate headline keywords, suitable tags, and a nice description to increase your ranking even more.
Enhancing competitiveness
Do you want to be successful? Make your product or service one-of-a-kind. Video marketing is not a new concept. For decades, the most successful market players have been employing it to achieve spectacular results. The truth is, technology is always changing, and new techniques to video creation emerge. You no longer need to employ experienced performers, rent a studio, or pay for expensive equipment to make a movie. Everything became a lot easier.
With motion graphics, you can create an innovative and attractive video in a fraction of the time and cost. It will convey crucial marketing ideas without overcomplicating the content or sacrificing visual attractiveness.
Content that is appealing
A video's ability and influence are enormous, similar to the old adage about a picture being worth a thousand words. Colorful images mixed with seemingly uninteresting data create an extraordinary synthesis capable of conveying your message to your audience in an engaging and appealing manner.
Complex concepts, figures, and facts may all be readily transformed into interesting content.
Motion graphics can help you describe how your product works, how customers may benefit from it, and why they should try your service in just a few seconds. There's no reason to waste time crafting tedious information that users are more inclined to disregard. The addition of animation and motion to various graphic elements adds vibrancy and excitement to your tale, making it much easier for the audience to absorb key concepts and focus on important messaging.
Don't be afraid to spread the word about your company. Creating compelling stories is now far easier than you could have imagined.
Animated Infographics and Motion Design
Advertising firms are now confronted with the same issue that tech behemoths once faced. To put it frankly, reading manuals full of statistical data takes a significant amount of time and effort.
As a result, basic motion graphics techniques can be used to bring ordinary infographics to life.
Adobe Illustrator, Photoshop, Python, and Chimera can be used to produce a wide range of animated infographics.
When motion and picture are added to a traditional static infographic, the result is an enhanced presentation that intrigues both amateurs as well as professionals.
Furthermore, video content creation has expanded by more than tenfold in just three years. This ongoing standardisation has raised motion graphics inspiration among producers tremendously.
Each area of the project should be styled and compartmentalised by the artist.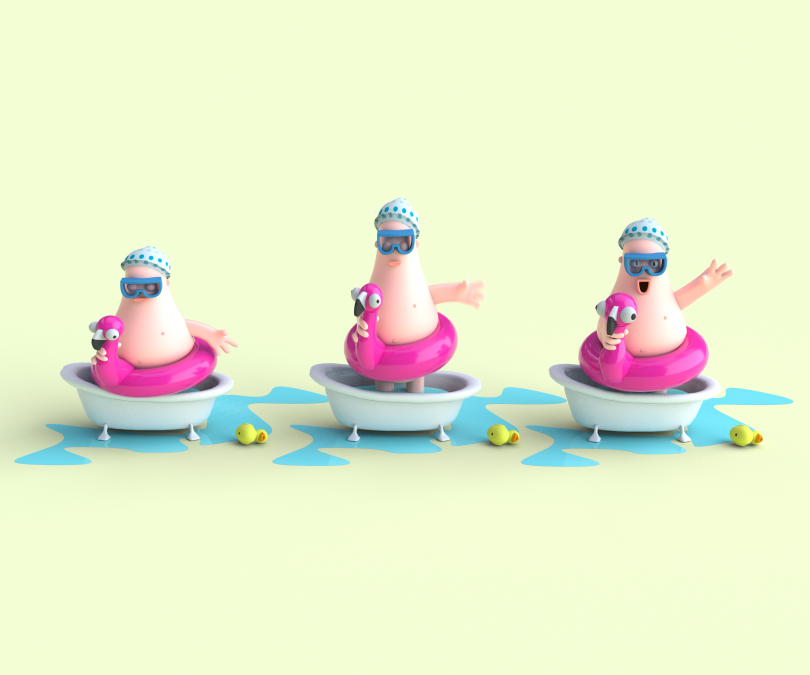 Motion Graphics Career Advancement
Motion graphic designers, often known as motion designers, are highly trained individuals that produce graphic artwork for films, web videos, television shows, and other media. They are highly trained individuals who employ visual effects and animations to create visually appealing works. This is a relatively young field that is growing in popularity as new technology and concepts emerge. As you may be aware, there are various types of designers, such as web designers, graphic designers, product designers, and so on; nevertheless, motion graphic designers must be more difficult to work with and technologically up to date in order to succeed in the market.
With the advancement of social media and electronic media, motion designers have more opportunities than ever before. When you sign up for a social media account, you'll be able to see thousands of videos, including advertisements, performers, educational films, and so on. At some time in every video like this, graphics are used. As a result, chances for motion graphic artists are generated. You can also work as a freelancer if you are skilled at producing motion. You can even make money while sitting at home. There are numerous web sites that offer freelance jobs in this industry.
How to Create Compelling Motion Graphics Videos
Set realistic objectives.
Make goals that are both attainable and measurable. Instead than focusing on internal marketing criteria, concentrate on social media outreach. It means you should consider the length of your material, your expectations, plus your budget.
Search for a Motion Graphics Studio.
Do you require assistance in producing animated graphics? If you look at any designer's website, you'll notice that they all have a distinct style. You're not confined to one kind of animation when working with a motion graphics business like Creamy Animation to communicate your narrative. To produce various video content kinds, you could use animation styles such as cartoon animation, whiteboard animation, even stop motion animation.
Become a part of the creative process
One of the biggest advantages of working with one of the best motion graphics firms is that you get to be a part of the solution, helping to come up with more innovative and appealing designs.
Make a quick evaluation
Make a concise outline of the information about your service or product which you may give to the corporation. It would provide an initial impression of what you desire from the motion graphics animation to managers or creatives.
Be receptive to new ideas
You should be open to fresh ideas that are more creatively suitable – let go of any prejudices that may prevent your animated infographic from reaching a larger audience. Regardless of how much planning you've done ahead of time, a professional facility knows more.
What talents are required of motion graphics designers?
We polled motion graphics designers to find out what they consider to be the most crucial technical and soft abilities for their job today.
Modeling in three dimensions
"Calligraphy and two-dimensional art have a place," Joseph argues. "However, most motion graphics are now built on 3-D modelling, which is a big part of graphics' future." Working with modelling tools helps Joseph grasp points in 3-D space, lines linking those points, then polygons made up of those lines.
From the standpoint of animation
"A skilled 3-D designer knows how to work with motion and timeframes," Joseph explains. "Objects have the ability to move. Light sources can do the same. The camera, that is the audience's point of view, can also move. One element at a time, the designer may choreograph complicated actions and spin things off in different directions."
Organization
Andres believes that both freelancers as well as team members need to be organised. "The bigger your projects get, the more important it is to keep a nice file with organised assets, dependencies, layers, and so on," Andres adds.
"Organization as well as multitasking are important qualities we look for in new motion designers," adds Avola. "You'll be working with a number of layers as well as elements at the same time." If you don't keep your files organised, you'll pay the price afterwards."
Procedural animation
One of the most difficult aspects of making motion graphics is that it may be quite time-consuming. One approach to reduce this is to use procedural animation.
"The word 'procedural' has resurfaced in recent years, and this tendency is poised to grow over the coming decade," adds Avola. "Procedurally generated, entire animations can be made in a fraction of the time using basic and complicated algorithms. Automated methods make it simple to adjust, adapt, and revise work."
Motion design software is increasingly using scripts, expressions, plus coding to save time in the artistic process, according to Avola. Procedural animation, for example, programs aimed to apply predetermined mechanics to 3D objects—for example, if two objects clash at a given speed in an animation, the outcomes are predictable and may be modelled appropriately.
Lighting and texture effects
"The audience isn't looking at the figure; they're looking at the forms and visuals," Joseph explains. He highlights the importance of surface in achieving photo-realistic 3D visuals. "Surfaces might be reflecting, gleaming, translucent, rough, or refractive. They can also display moving graphics or imitate textures. "The possibilities are endless."
Getting a sense of the big picture
"A competent designer understands the purpose of their work," Joseph says. He underlines the importance of video, multimedia, game design, and virtual reality as potential destinations for motion graphics designers. However, each application necessitates a unique methodology. "Know everything there is to know about these applications and how to prepare for them."
Adaptability
"Situation changes, as do project scope or goals," says Avola, who adds that competent motion designers must be willing to adjust their original concept in response to client feedback. "Keep your head down and roll with the punches."
Timing
According to Avola, timing is one of the most challenging and vital talents for a motion graphics designer. "Motion design is primarily a tool for telling tales, and the best stories have a natural flow as well as rhythm."
If the pacing is unusual or doesn't blend in with other components like sound, a beautifully detailed and otherwise very well graphic isn't effective. The finest animators and motion designers adjust their work and include rhythm and tempo in their workflow.
What steps do you need to take to become a motion graphics designer?
There is no one-size-fits-all road to becoming a motion graphics designer or animator, according to the BLS, although businesses prefer candidates with a bachelor's degree and a good portfolio of work.
What is the role of a motion graphics designer?
Designers of motion graphics, often known as motion designers, create graphics for the web, television, and movies. This can include things like movie snippets, trailers, advertising, and title sequences, among other things. To bring their concepts to life, they use visual effects, animation, and other cinematic techniques. They create animated visuals, as their name implies.
Motion graphics designers take films, websites, advertising, and other media to new heights by animating graphics and producing vivid visual effects. With the growing popularity of video material on the internet, a motion graphics artist may be called upon to work on nearly anything, on any digital platform.
There may also be opportunities outside of these more classic motion graphics applications. The next significant extension into the field of design technology, according to Jose Andres, creator project lead at Enklu Cloud, is augmented reality (AR) and virtual reality (VR). Andres explains, "I've delved deeper into the field of interactive technology." "The tools I now have access to have drastically altered my design approach." With AR & VR capabilities, I can start laying out a concept and creating graphics much faster than I could with standard desktop applications."
Suitable for a Variety of Platforms and Objectives
Motion graphics videos, regardless of the platform used to publish the material, are adaptable and effective for a variety of marketing, advertising, and branding goals and platforms, with a variety of formats to choose from, including:
Promotional Videos for Products and Services
Presentations for Business and Sales
Events for Marketing & Branding
Advertisements in Print and on the Internet
Content for Social Media (All Platforms)
Campaigns for Email Marketing
Educational and illustrative videos (How-to Tutorials)
Testimonials and Product Reviews
Videos about the brand and the company
There is an unending pool of ways to take advantage of design based motion graphics subject matter, and the decision to start creating as well as integrating keyframe animation content in ones business marketing campaigns is entirely up to you, but act quickly to avoid missing out on lucrative business opportunities.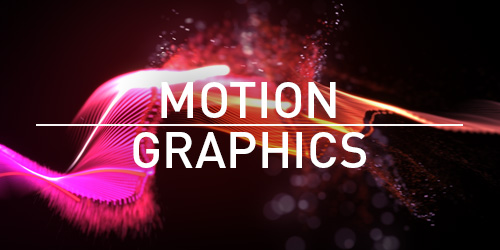 Collaborate with Dream Engine Animation Studio, Mumbai.
Dream Engine Animation Studio,Mumbai, as a 3D animation company, can assist your team in explaining complex product functioning and illuminating or else hidden procedures. We not only use cutting-edge animation new tech, but we also make it a point to collaborate with our clients at each and every stage of the animation process, from the original proposal to storyboards and even beyond. We are committed to enhancing your ROI by learning about your opportunities and challenges, then telling your product's narrative through persuasive as well as artfully gorgeous animation.
The Mumbai-based Dream Engine Animation Studio is a one-stop shop for 2D and 3D animation for the education, medical, engineering, Motion Graphics, architecture, and entertainment industries. Dream Engine Animation Studio in Mumbai provides a wide range of animation services to help businesses promote their innovative services and products.
If you are looking for an animation studio to help you enter the smart world of 3D animation, contact Dream Engine Animation Studio, Mumbai right away.
You can also follow us and connect to us on Facebook/ Instagram/ Twitter/ LinkedIn
You can watch the work of Dream Engine Animation Studio, Mumbai on our YouTube channel.
Fair pricing, no hidden fees, and unrestricted humility to improve your client service.
Keep your mind at ease by working with the most experienced vertically integrated team of enthusiastic storytellers and a highly efficient collaborative approach.
We believe that art cannot and should not be created. As a result, we make certain that each film is hand-drawn and that you have complete ownership of it.
Conclusion
This can be seen in a variety of settings, using various media and in various forms. As previously stated, its primary function is to make a film or other work more appealing and noticeable to the viewer. In this industry, new technologies and improvements are introduced on a regular basis. This was primarily used in video titles and ads. All businesses and well-known companies use enticing and diverse motion graphics techniques to draw customers to their products. For those who are interested in this subject, we can also choose motion graphics as a career route. As a motion graphic designer, you can succeed if you are willing to put in the effort and have some creative abilities.