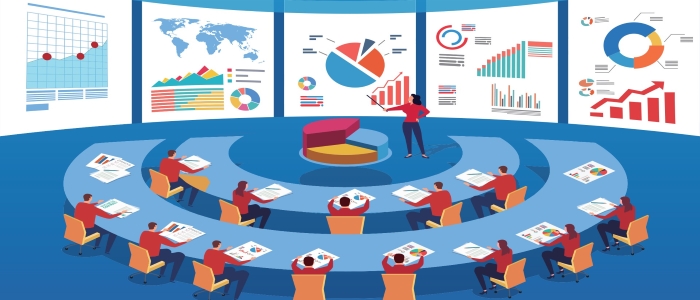 The marketing and advertising sector has a significant impact on generating sales leads, thanks to the expansion of the internet and the increase in internet and online technologies. We have a bright future ahead of us. Companies or large brands used to target entire audience groups in television, radio, or newspaper advertisements, but that is no longer the case. The Internet has now taken over other marketing platforms and has retargeted the same audience once more and has given birth to digital marketing.
The internet has made it possible to sell a variety of products and services in simple and effective ways. Businesses frequently engage their blood sweat and tears in creating the ideal product. Even the best items, however, will not be successful unless they are well-marketed. Good animated videos for your business are one of the most effective ways to attract the attention of your target audience nowadays.
According to studies, 65%of people are visual learners, and visual information accounts for 90% percent of all information transferred to the brain. As a result, visual content is exploding on social media. You can see why a video is an excellent marketing tool for your company. Every business, big or small, requires an explainer film that informs website visitors about the essential benefits and features of your product.
These brief explanation videos are effective and enhance the company's online presence, client engagement, and SEO significantly.
As a critical instrument of digital branding for firms, animated videos offer numerous benefits. It's a powerful way to convey information on a screen, complete with vibrant images and exciting action. You'll reap a slew of benefits from using this excellent strategy of digital marketing, including the following:

Enhancing SEO.
Digital marketing is evolving at a rapid pace, and your company needs to stand out from the crowd. Because it is visually interesting and easy to understand, an animated film can easily set you apart from your competition.
Google enjoys animated video content as well. Including animated videos on your website is a great method to boost SEO and help your company rank higher in Google searches.
This helps in attracting organic traffic to your site, as well as visitors spending time on the website, which Google considers a ranking factor.
Assist you in sticking out from the crowd.
Animated videos help any company stand out from the crowd. This strategy has been shown to be a very effective technique for increasing customer engagement and ROI. Animated videos are a lot of fun to watch. They are frugal and knowledgeable about various brands.
Attracts Audience.
Animation has the capacity to reach a wider audience. Because of the brilliant colors and visual effects, the information provided in graphic form, for example, captures and retains attention rapidly. People nowadays do not devote themselves to a single task for an extended period of time. Instead, they frequently bounce from one site to the next. This is a powerful case in favour of animation. Images, text, and motion can all be combined in an animated video advertisement.
Assist customers in conceptualizing your product.
Because the chances of remembering what you saw on a video are so much higher than remembering what you read in text, animated Explainer videos have a propensity to linger a long time. It makes it easier for customers to understand your brand message and aids in the efficient creation of awareness.

You will save both energy/cost.
Animated videos might be a cost-effective choice. It only takes expert animation abilities and creative creativity to incorporate the elements along the lines of the information. The entire procedure is extremely cost-effective and time-saving, as well as optimizing lead conversion rates and ROI for the company. Another significant advantage is that many marketers and video creators believe that animation might be a cost-effective video marketing choice. Why? Other than talents and animation video software, animation does not require much. A camera, a film set, performers, and other crew members are not required.
Closing:
Marketers frequently employ animation in explainer videos to profile the way a product or service works. It's no surprise because animation makes it simple to convey a product's benefits.
Whether you are new to the online business world or a seasoned professional, take advantage of the forms of media to boost your marketing. You can contact Dream Engine Animation Studio, Mumbai for such animated videos, as we have worked with a lot of businesses to develop such videos as an effective marketing tool to promote their company, product, and mission.
Take advantage of the various forms of media to increase your marketing, whether you are new to the online business field or a seasoned master. 
You can also check our blog about The Future of the 3D Animation Market.