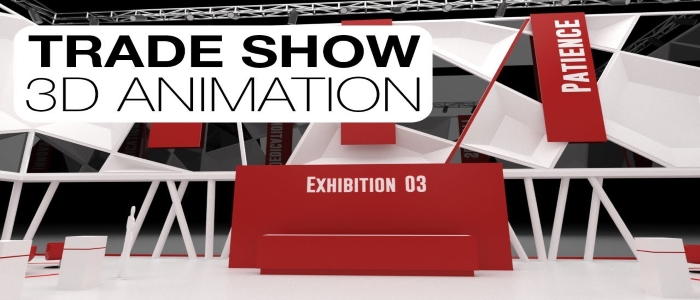 A trade show is an event that brings together people from the same business to show off their products. Trade shows are mostly popular among stakeholders in manufacturing and engineering sectors. Number of manufacturers display their products in trade shows but one same question arises in mind of all that is what different can they do this time?
If you're a marketing manager planning a trade show, you're probably worried about things like —
What should be the budget of your trade show?
How many people will you need to coordinate to make this trade show a success?
What can you do to make your both more engaging and attractive for people?
How would the people respond to your booth?
What if you don't get a good response? Will you be able to justify the ROI?
What if I told you a magic incantation that made all your trade show anxieties vanish?
Didn't it feel like you were floating?
Today, you will learn about this incantation and six ways it might help you spice up your trade show!
The name of the incantation is 3D Engineering Animation.
Animation is a means of bringing things to life in 3D. The most complex concepts may be presented with ease using 3D animation. Because complicated production processes are difficult to visualize, 3D engineering animation can be used to demonstrate them.
If you have an upcoming trade show, here are 6 ways how 3D engineering animation can help you to nail it!

Creating an engaging demo with animation
Assume you were a customer at a marketing trade exhibition. There are numerous product demos with numerous statistical machinery in front of you, and now your eyes are drawn to a 3D animation display. What will enthrall you the most? Didn't you foresee yourself taking the first steps toward 3D animation? Definitely the latter. It aids potential customers in evaluating and comprehending your offerings.
With the help of 3D animation one not only sees the product but also experiences the product being showcased. Hence this helps you in getting more footfalls in your booth and creating a sales pipeline by giving a better experience and developing experience.
Build awareness with attractive 3D animation videos.
If you are new in the market and want to rock the cradle and refrain wasting the money, effort and first impression in vain then 3D animation has your back.
Imagine all your competitors have same looking bulky machines kept aside their booth and you display your product on a giant screen using 3D engineering animation. Which product will the customers recollect better?
Animated one will be the one which will be more recalled right? 3D can easily help you stand out in competition even if you are a new player.
New product launch using 3D animation
When it comes to unveiling new items, trade exhibitions are unquestionably the finest venue because a large public is already present. 3D animation is a fascinating notion in and of itself, and when used to debut a new product, it has the potential to drive people insane.
Who would not want to expand their customer base? You make a clever move to draw new customers to your booth by providing visitors with the option to have a complete grasp of your set-up using 3D engineering animation.
Helps in getting better ROI
When it comes to trade shows, one of the most significant obstacles can be cost. If you're concerned about the same, now is the moment to put your anxieties aside and embrace 3D animation. The cost of 3D animation at a trade fair is far less than the cost of bringing the genuine product or a dummy. It also saves money on transportation. In comparison to installing the full system in the booth, 3D animation is less expensive. You don't need to hire any experts because videos are self-explanatory. Salespeople benefit as well, as they spend less time explaining and may have a speedier interaction.
If you also want to rock the trade show with an incantation contact Dream Engine Animation Studio, Mumbai.