No worries, Indian short films are made for your moods. They are a maximum of 40 min long though there is no minimum limit. An Indian short film can even be in seconds. Quite a time saver right? Not every time you can spare hours for your movie emotions. 
But It's still time-consuming to search for a good Indian short film as there are tons of aspiring producers with a variety of films.
So to save your time we have listed the 10 best Indian short films.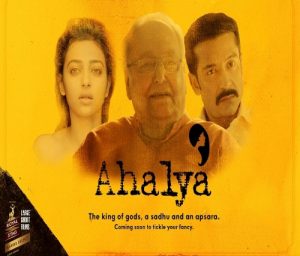 This Indian short film was released in 2015 by Sujoy Ghosh. It is a Bengali film starring Soumitra Chatterjee, Radhika Apte, and Tota Roy Chowdhury. The film takes components from the legendary story of Ahalya from Ramayana yet makes a cutting-edge variant of it with a turn. The film is based on the character Ahalya, in Hinduism, Ahalya is the spouse of the wise Gautama Maharishi. Numerous Hindu sacred texts say that she was tempted by Indra (the ruler of divine beings), despised by her significance for betrayal, and liberated from the revile by Rama (a symbol of the god Vishnu). This film gives a modern touch to the story. Mr. Sujoy Ghosh has very beautifully set the story. Exhibiting thriller waves in 14 min of a movie is definitely a piece of art.
You can watch this beautiful piece of art here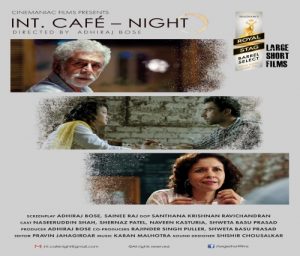 It's an Indian short film written by Adhiraj Bose and Saini Raj also directed by Adhiraj Bose himself. Love, misfortune, and life come round trip in his Interior Café-Night. Adhiraj Bose has starred Naseeruddin Shah, one of the finest actors in the film industry. It's basically a story of lovers and their reunion and while old lovers are reunited in the cafe there's also one more young couple parting their ways. It's a unique old love story with a happy ending. It's only a 13 min movie and it's definitely worth your time. It was granted with 'best short film jury decision grant' in Mumbai ladies' global film celebration in 2014. It was also awarded 2nd place as best drama short in highway 61 film festival in 2014.
You can watch it here.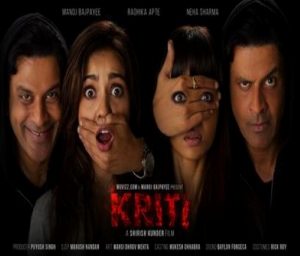 Kriti is an 18-minute horror-thriller Indian Short Film with a psychological twist directed by Shirish Kunder. This film stars leading actors Manoj Bajpayee, Radhika Apte, and Neha Sharma.
It was released on 22 June 2016. Sapan( Manoj Bajpayee)  has become hopelessly enamored once more, and this time, it's an excellent young lady called "Kriti"(Neha Sharma). However, is she real? Or sapan's mind creation, Likely Dr. Kalpana(Radhika Apte), a therapist, can help him sort that out. In any case, can she truly? Curious? Watch this film to realize what occurs straightaway and trust me the outcome will leave you thrilled Watch.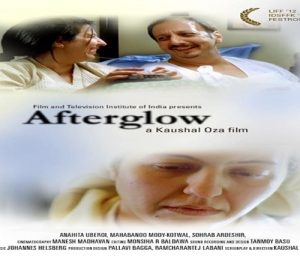 Now this one's national award-winning Indian short film Written and Directed by Kaushal Oza. Along with that, the film has gained many other awards too. It's a 19-minute film comprising widow and Indian rituals. This movie exhibits women's hardships after her husband's death and the rituals she has to go through. There's this scene in which the new widow continues to add oil to light despite the fact that custom directs that the diva should be put out for the spirit to proceed onward. The image of the consuming light repeats as she draws nearer to the acknowledgment of death.To watch this breathtaking short film click here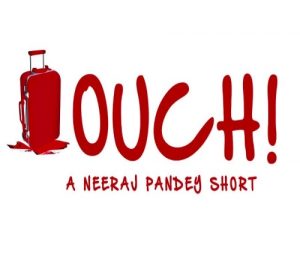 Hey rom-com lovers, this one for you. Neeraj Pandey's ouch is one of the best romcom shorts. Seeing Manoj Bajpayee in this idiosyncratic role is a plus to this Indian short film. It is basically a film in which a man and woman are having an extramarital illicit relationship and after numerous years they choose to enlighten their real partners concerning them. What happens next? Can they succeed? You should watch that yourself. So grab your popcorn and get ready to laugh. You can watch it here.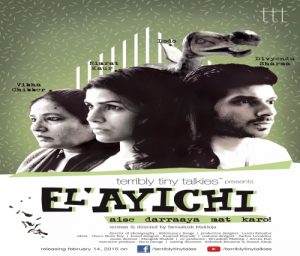 It is a Devashish Makhija film. This Indian Short film is just 5 minutes in length starring Divyendu Sharma and Nimrat Kaur. In this film, Divyendu Sharma is a weird husband who doesn't leave his wife alone at all. Devashish Makhija has exhibited it by showing the husband as a ghost who is only visible to his wife and keeps talking to her about his problems trying to suicide. This suicide factor adds parody to an eccentric film. Watch the full film here to think about how is Divyendu Sharma attempting to do suicide in different manners which will leave you snickering. In short, this film shows frightfulness, love, eccentricity, and is 5 min in length.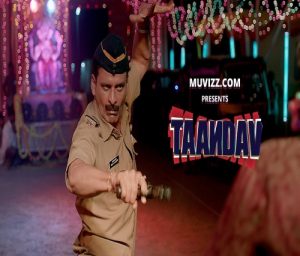 A short film with Manoj Bajpayee will never lay you down. Taandav is another hotshot by Devashish Makhija. It's an 11-minute long movie starring Manoj Bajpayee as an honest police officer who refuses to take bribes. He wants to admit his daughter to a private school for which he needs to pay the donation of 5 Lakhs and is frustrated by the thought of it, so he takes off his frustration by dancing his legs off. He also gets shot on camera by his colleagues. It's a simple Indian Short film and worth your time. You can watch it here.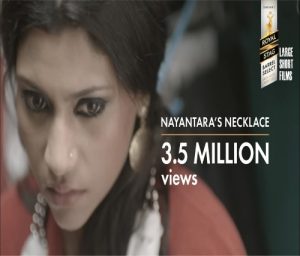 Want to binge-watch with your Bff? This is the perfect film to do so. This film is directed by ace Bollywood screenwriter Jaydeep sarkar. He casted Konkana Sen and Tillotama Shome as Nayantara and Alka. Alka got a new neighbor from Dubai, Nayantara. As time passes their friendship grows and Alka gets obsessed with Nayantara's life and wants to live like her but what price will she have to pay for obsession? To know that you will have to watch the full movie here.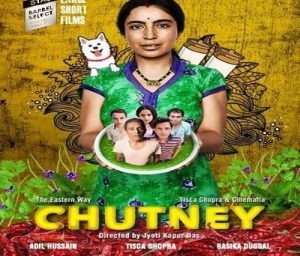 This one's our personal favorite. It has more than 130M views. Chutney is an Indian short movie composed and coordinated by Jyoti Kapur Das, co-composed by Avneesh Mishra and Tisca Chopra. It was released in 2016. The story is situated at Model Town where Vanita, played by Tisca Chopra is shown narrating a tale to a woman who, the night before, flirts with her husband at a party. What is the story Vanita is discussing? It's certainly not a conventional story. Watch this short film to spice up your mood.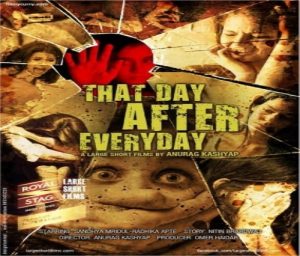 Anurag Kashyap has featured one of the significant social issues in this film. It is a 2013 film starring the amazing Radhika Apte. The film highlights eve-teasing, sexual harassment women go through every day. It's the story of three working women who experience eve-teasing and harassment every day and no one comes out to help them out so the girls start learning judo to defend themself. See how they are going to end here. You shouldn't miss out on Radhika Apte's mind-blowing look here. 
The End :

Still not enough? You can watch more and more short films on this youtube channel "Royal stag barrel select large short films".
There are also many short film festivals organized in India and we have listed down the top 10 short film festivals in India in our previous blog.